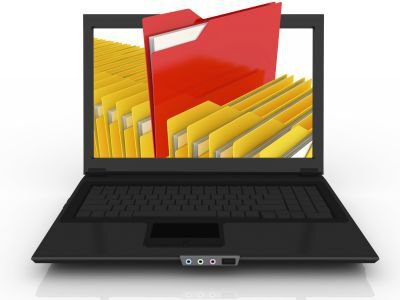 In a recent Editorial that I strongly suggest all of the LCBers out there should read, I discussed how to select a Bonus from a particular casino in the hopes of maximizing profits:
However, there is more to maximizing one's profits that simply selecting a strong Bonus to play. In addition to recognizing beatable Bonuses, and also selecting the best one from various options, record-keeping is also very important. As a player, it is absolutely essential that you keep a log of where you have played, what Bonuses you have already utilized, and what games you have played those Bonuses on. Failure to do this can result in flushing potential profits down the toilet.
Do Not Multi-Account!
It is important to avoid multi-accounting when playing for certain Bonuses, and it is actually easier to inadvertently multi-account than one would assume. In order to avoid multi-accounting, you should set up a dedicated E-Mail address that you use for all of your Online Casino activities, (setting one up is free through a plethora of sites and can be done in a couple minutes, I like Gmail for this because you can also create Spreadsheets and Documents on Google Drive to help track results) that way you're not in the position of having to check multiple E-Mail accounts for your offers or risk a potentially good offer getting buried along with your regular messages or in Spam.
Another reason to stick to a dedicated E-Mail address for your Online Casino activities is in order to avoid multi-accounting. While it should be a relatively simple matter for an Online Casino to detect (and inform the player) that the same physical address is attempting to be used for multiple accounts, most casinos do not seem to do this until the time has come for you to cash out. What the casinos do, however, is inform you if you are attempting to set up an account with the same user name as one that already exists, and also, with the same E-Mail address.
I would also have a tendency to stick to one or two Usernames (preferably one) and you might do well to avoid using a User Name that might be used by someone else at a particular Online Casino. One strong way to avoid doing that is to hit some buttons on you're keyboard and number pad simultaneously to generate a series of characters that is nearly just as good as though it were random. If you use a relatively common User Name, however, you might be falsely led into thinking you already have an account with a particular Online Casino when, in fact, someone just happened to be using that User Name first.
If this happens, then that might cause you to miss out on a good Promotion thinking that you have already played at a particular Online Casino, when in fact, you should be maintaining a list of Online Casinos at which you have played, the dates, how much you have deposited, what Bonus you took and the results.
Do Not Lose Bonuses
One Term & Condition that is shared by many, though not all, Online Casinos is a Condition requiring the player to make some deposit without taking a Bonus prior to taking two consecutive Bonuses. It is critical that you keep records of the Terms & Conditions for all casinos that you have played in this regard to avoid forfeiting Bonuses due to a violation of the T's&C's. In the event that you forfeit a Bonus in this manner, you will generally also forfeit the winnings from a Bonus, though you should get your deposit back. The one thing that you will not get back is the time that it took you to play the Bonus that you ended up forfeiting.
In this regard, when you are doing your record-keeping, it is very important to notate whether or not the next deposit you make with a particular casino requires that you make it without a Bonus. Even if such a Deposit is required, that will not stop the casino from sending you E-Mails with Bonus offers (that the Casino will not prevent you from initially accepting, in most cases) and in the event that you accept one of these offers, you might think that you are playing with an Advantage when, in actuality, you are just free-rolling the Casino the amount of your deposit.
In most cases, any objections that a player makes to losing (and requesting a refund) will fall on deaf ears if the player makes the complaint predicated upon the fact that the player himself/herself inadvertently violated the Terms & Conditions. If you deposit and lose $200, it is very unlikely that the casino is going to reimburse your Deposit once you point out that you should not have taken a Bonus on that Deposit. The Casino will likely just point out that you are trying to get one over on them by way of attempting to have your Deposit returned via this tactic.
Another important thing to keep in mind is the fact that certain Casino groups have it in their Terms & Conditions that a particular Bonus may only be used at one Casino within that group. If this particular stipulation exists, then you are essentially free-rolling that Casino Group by taking a Bonus at a different one of its casinos as the effect is the same as multi-accounting at one specific casino. It is no surprise that this is to be avoided at all costs.
Wins/Losses do Matter!
While it is unlikely that you would get enough plays in on a particular game offered by an individual casino, or even a group of casinos, to have a statistically relevant sample size to determine that the games themselves are unfair, (though it has happened) you as a player should be satisfied that the games are fair. It is for this reason that you should keep a record of your session results, in as much detail as you can tolerate, that you can look back upon with respect to a specific casino or group of casinos to determine whether the results appear to be fair to your personal liking.
I would say that these sample sizes are unlikely to be significant enough to undeniably prove unfairness to a high interval of confidence, but even with that being the case, you should still personally feel secure in the knowledge that you are getting a fair gamble. If you doubt the veracity of the casino in question, then you should cease playing there.
In this regard, it is important to remember that actual results over an insignificant sample size will not strictly conform to expectations in most cases. Given insignificant sample sizes, you might run either way better on a particular game than you probabilistically, 'Should,' or way worse. I would say that some results can be meaningful, however, if I play 100,000 hands of 9/6 Jacks or Better to a 90% actual return, then I am going to be highly suspicious of the fairness of the game in question. Even if you do not hit any Royal Flushes over such a sample, your Return should still well exceed 95%.
Multi-Account Without Multi-Accounting
The best way to take advantage of a strong Bonus is to play it as many times as possible. You might ask, "But, wait, can I not only play a particular Bonus once?" That's true, but you can always have a friend play a Bonus on your behalf, or alternatively, work out some arrangement between the two of you if the friend wants to play the Bonus on his/her own bankroll.
To a certain extent, some of the Online Casinos inadvertently encourage such behavior by offering, 'Referral Bonuses,' although I would be extremely careful accepting one of those if you are going to do something along these lines as taking such a Bonus essentially directly links you to that player. Imagine if you take a referral Bonus and the player in question plays the game in question exactly the way you did: That's going to look kind of funny, n'est-ce pas?
It is also important to remember that this play must take place from separate addresses, both IP and physical, and I might even go as far as to suggest that the person in question should have a different surname than you do. One might consider that an overabundance of caution, but I would just as soon that there is nothing whatsoever that could conceivably link me to that other player.
Don't Panic!
This entry is going to be particularly relevant for US players, and perhaps for players of some other countries, though I am not specifically aware of which ones. The process of an Online Casino actually being able to pay a player is a onerous and lengthy process due to the necessity of using various payment processors in order to get the player paid.
To this extent, if a player requests a courier check, the Online Casino/Payment Processor must first ensure that there are sufficient funds in the account from which the check is to be drawn in order to cover the payment. Secondly, they have to take every effort to ensure that the bank into which you will be attempting to deposit the check will actually accept the check for cashing and/or deposit. Obviously, this is extremely important as neither party wants to pay any overdraft fees that would be associated with a bounced check, and it is also going to appear very negative for an Online Casino to draft a check that ultimately bounces.
With respect to ACH Deposits, (electronic) it can occasionally be difficult for an Online Casino to successfully find an institution from which the United States based bank will accept a deposit. Once again, this process can take some time, but by playing only with Online Casinos that have a reputation for getting players paid...even if there are some occasional delays involved...you can be reasonably assured that your winnings will eventually be paid. That leads us to:
Don't Play with Money You May Immediately Need
Even in the event that you are playing at an Advantage, you must realize that payouts are going to take some time, and this is particularly true if you are a player from the United States, and perhaps, some other countries. While you may play at an Advantage and enjoy substantial winnings, it is important to not use money that you may need immediately due to these delays. An inability to pay your bills in the short-term is obviously not going to be worth any long-term profits associated with winning on a given promotion.
To wit, if you win a substantial amount, (in the high-four or low five-figures) the vagaries of unexpected difficulties on the payment processing end of the operation could result in the total sum taking several months to be paid out. The most reputable online casinos that demonstrate the highest standards of customer service will regularly keep you posted on where they are at in this process, although, you might have to make direct inquiries by phone or using the Live Chat function.
I personally recommend using the Live Chat function because you can have a transcript of the conversation E-Mailed to you which you can then essentially use as proof of any promises that the casino made. Even in the event that the casino does pay you eventually, the casino can then be taken to task if they did make any promises that they did not adhere to in the time that they claimed the promises would be completed. However, I would only recommend sharing this information when you have received all of the payouts and if you do not intend to play at the casino any more. If you do plan to continue playing at that casino, then publicly lambasting them might not be the best tactic if you wish to receive future bonuses.
Conclusion
Unfortunately, knowing how to take advantage of a potentially profitable Bonus, and then actually doing it, are often the easy parts when it comes to your adventures with Online Casinos. The more difficult aspects of beating these Bonuses will require substantial and exhaustive record-keeping on the part of you, the player, to make sure that you are maximizing the usefulness of these Bonuses to the greatest possible degree, and most importantly, not free-rolling the casino itself with one of your deposits!
In the event that you are willing to act with diligence in keeping and preserving your records, (which, as mentioned, is made easier with Google Drive so you can keep records in the same Gmail account as you are using for Bonuses) then you will only increase your Expected Profits from Online Casino, 'Bonus Whoring,' and will ensure yourself a greater probability of overall success.