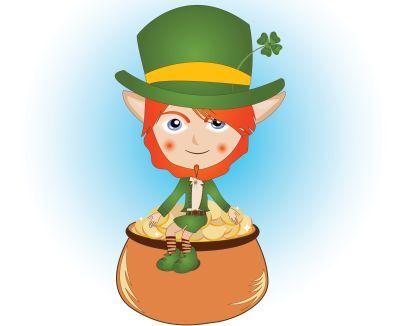 Several members of this website who read my columns have encouraged me to write a book about my life. Actually, I have given that some serious consideration and if I could find a willing publisher, I would give it a literary effort.
Over the years i have published three books: HOW TO WIN AT BLACKJACK, LORD WHY ME? and JUST CALL ME LUCKY, THE EDDIE RACK STORY.
The book HOW TO WIN AT BLACKJACK was published in Los Angeles in the early 1970s by Stanley Behrens, a publisher who specialized in gambling books. He hired me to write the book when I was a reporter for the Los Angeles Herald-Examiner. I was a consistent winner at blackjack or 21 after reading Edward Thorpe's book BEAT THE DEALER. While my book was not a best seller, it sold a few thousand copies and paid for the advance Behrens had given me.
A book that was more autobiographical was JUST CALL ME LUCKY, THE EDDIE RACK STORY. Rack was a professional golfer who owned two golf courses, 7 Springs located just a few miles from my home, and one in Tamarac, FL. just outside Ft. Lauderdale. Golfer Arnold Palmer wrote the forward.
Rack had started life as a caddy at the Youghiogheny Country Club six miles from my home town. I had also worked as a caddy at the golf course as did my two younger brothers. In fact, my brother Legs had sang at Rack's 90th birthday party and it was he who suggested I contact Eddie about writing a book.
I cannot say enough about Eddie Rack. He was a gentleman, an excellent golfer who had once defeated Palmer in a match, and a gambler. He frequented Las Vegas and Atlantic City where he played poker, blackjack and gin. He would often travel there with his friend Lou Sposato, a dice player who owned a Cadillac dealership in Whitehall, PA.
Lou told me a funny story about Eddie. They had attended the Tyson-Holyfield fight at the MGM Grand. That's the heavyweight boxing match where Tyson bit off part of Holyfield's ear. Eddie was 90 at the time and a riot ensued after the outcome of the match.
'We had to inch our way out of the place,' Lou said. 'I worried about Eddie because of his age and thought something might happen to him. HAH! I'm the one I should have worried about. We went out the back way, started down an incline and he beat me to the bottom.'
He continued, 'The next day I started shooting dice and Eddie played blackjack. I was down maybe $1,300 and Eddie was losing around $500. I said, let's go and have some lunch. He said okay, but let me finish this shoe first. When the shoe was finished, we headed for the restaurant. As we were passing a clean-up man who looked like he had seen better days, Eddie flips him a quarter chip.
i said, 'Eddie, that's a green chip. Twenty five bucks. What are you doing?' He looks at me and says, 'Lou, we're lucky we're still walking. If God wanted you to keep money, he'd have put handles on it.'
Eddie was a born gambler. After he met his future wife, Genevieve, at a dance in Pigeon Hollow, he told her he liked to gamble. Gen wasn't crazy about the idea. She had been brought up in a conservative family where her parents considered gambling a sin. But she loved Eddie and knew he enjoyed gambling with his friends. She told him it would be fine as long as he didn't let gambling harm the family.
Well, Eddie was a lucky man who won more often than he lost. And when he won, he delighted in sharing the money with his family.
When we researched the book, we would meet at either the 7 Springs Golf Course where he had a private table, or at his home half a mile away. Gen would serve us coffee and donuts while i asked questions and took notes.
Like me, Eddie was the son of a coal miner. He had grown up poor, but luck was always on his side. He caddied for prominent people like William D. Mansfield, a State Senator who published the McKeesport Daily News and who was president of a bank in McKeesport. Mansfield took a great interest in Eddie's career and approved a $240,000 loan for him to purchase the 7 Springs Golf Course when the owner decided to get married and moved to Florida. That action paved the way for Eddie to become a multi-millionaire.
I decided to call his book JUST CALL ME LUCKY because of an incident in his life when the doctors thought he had cancer. Eddie was suffering pain in his neck, the doctors checked him out and told him he needed chemotherapy. They didn't give him much hope because the cancer had spread.
A nurse took him aside for a personal consultation. She knew a controversial chiropractor who had come up with a radical diet that he claimed could cure cancer. Eddie had lost 25 pounds in the hospital and decided to try the diet. It included massive doses of vitamins, plenty of water, milk fresh from a cow, a gallon of lemon juice a day, and other specialized foods
'I took the treatment for 11 days,' he said. 'It became harder and harder for me to get those vitamins down. Then one day I started vomiting. Everything came up black.'.
He told his wife,' Gen, this doesn't seem to be working. I'll try the chemotherapy.'
He went through several sessions of chemotherapy. But while other patients were dying of cancer, Eddie's condition improved. His doctor shook his head and said, 'Eddie, somebody bigger than us has a hand in this. You're a very lucky man.' The cancer vanished and Eddie Rack lived to be 100 before he received the golden handshake.
Maybe i'll get my own autobiography published. To the members on this site who recommended it, thanks.