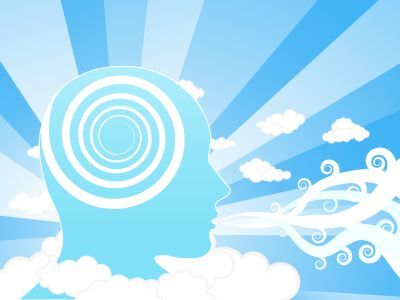 The time has come for some unadulterated opinions about some of the Bonuses and certain devices used by Online Gambling Casinos in order to make Bonuses appear to be potentially lucrative when they, in fact, are no such thing. The reason that some Bonuses are not positive is because of capricious, arbitrary, unreasonable, absurd and onerous Terms & Conditions including, but not limited to, Wagering Limits, Unreasonable Playthrough Requirements, Actual Limits on How Much Can Be Won, and also provisions specifically disallowing, 'Advantage Play.'
My opinion on Terms & Conditions that specifically disallow Advantage Play is that is just as good as specifically disallowing winning. How can a casino identify an Advantage Player? Betting patterns? Game selection? Personally, I think that's all a load of crap. If the casino had the ability to detect and deter Advantage Play, then it could be done readily enough by way of disallowing particular games, increasing the wagering requirements such that no advantage could theoretically exist, or by simply not offering Bonuses that can mathematically be beaten. If the casino cannot accomplish these objectives, then it is patently ludicrous for them to have a, 'Catch-All,' Rule that says no, 'Advantage Play.' That Rule reads the same as, 'Your Wagers must have a negative expectation.'
There are other occasions, however, in which there are multiple elements of the Terms & Conditions that contribute to a player being nearly unable to win. I say nearly unable to win because there are occasionally situations in which the clear intent of the Terms & Conditions is to make it impossible to win via any means of Advantage Play, however, it actually is possible due to some nonsensical Term & Condition that shouldn't exist if the casino is attempting to achieve its desired purpose.
Case Study
We are going to take a look at Lincoln Casino today friends, which is the 'Best Casino for April 2016,' according to this very site. In fact, Lincoln Casino may be the best casino due to excellent customer service, prompt payouts and reasonably good Bonuses...but what is good for the recreational player is often not good for the Advantage Player.
The first thing that we notice using the click-through link is that the casino is advertising a Bonus of up to $5,000 via 100% Deposit Match Bonuses in which up to five deposits of up to $1,000 each will be matched for a total of $10,000 in gambling money if people use every deposit. Initially, that seems like an excellent Bonus, but as it turns out, the Bonus actually kind of sucks if your goal is actually to win money.
The first Condition that makes this a lesser promotion that it seems on its face and one that I cannot necessarily fault the casino for is the fact that this is a form of, 'Phantom Bonus,' which means that the Bonus amount itself is not cashable, but that in itself is not an indictment against the casino. In this particular case, Players have two balances, a 'Bonus Balance,' and a, 'Cash Balance,' and in the case of Lincoln Casino, any winnings from the Bonus Balance are put into the Cash Balance while the amount initially wagered is returned to the Bonus Balance. Another variation of this same thing is one in which any, 'Bonus Money,' is deducted from a Player's balance after the Wagering Requirements are completed.
The Lincoln Casino method is actually a little bit more player-friendly because, once all of the funds in the Bonus Balance have been wagered on losing bets at least once, the Bonus Balance seeks to exist and the only balance remaining is the cash balance. While this may essentially be the same thing mathematically, in my opinion, it at least makes it easier to keep track of where one is at on the cash balance without having to worry about the Bonus amount that is inevitably going to be deducted from the player's account aft6er the Wagering Requirements have been completed.
Lincoln Casino is powered by WGS Technology, and when we combine the WizardofOdds Review of Lincoln Casino with the page on WGS Technology.
We see that the Blackjack game is superior to Video Poker assuming that the Wagering Requirements are the same, which they are.
According to the Lincoln Casino Bonus Terms & Conditions, we see that the Play Through requirements are 20x the Deposit Bonus, but Blackjack and Video Poker only contribute 10% towards the Wagering Requirements, thus, Blackjack and Video Poker essentially have Wagering Requirements of $200,000 in total bets. With that said, the best game for Blackjack has a House Edge of 0.36%, so we take that .0036 and multiply it by $200,000 for an Expected Loss of $720 on the Wagering Requirements.
That may seem like a positive because it seems like it would leave a balance of $1280 of $2,000 for which the player only made an actual cash deposit of $1,000, unfortunately, your original bets only transfer out of the Bonus amount when they are lost and the winning amounts only go to your Cash Balance. Your cash balance will increase accordingly until you have lost $1,000 in total Bonus Bets (which you will) but this is still not a great Bonus due to the amount of time it will take to play well over 10,000 hands of Blackjack.
Wait, what?
That's right, the second aspect of this Bonus that sucks is the fact that the largest wager you can make out of your Bonus Balance:
"The maximum individual wager permitted using any portion of bonus funds is $10. Players placing wagers using any portion of bonus funds in excess of this maximum will forfeit any winnings earned from said wagers."
That means that, until your Bonus Balance has been depleted to zero, you are going to be restricted to bets of $10. In other words, this is going to take forever!
Unless, what if, there happened to be a Rule that subverted this entirely. Perhaps a Rule that, in light of the casino's other Rules, made absolutely no sense whatsoever.
The Rule That Makes Absolutely No Sense Whatsoever
Fortunately for us players, Lincoln Casino has decided to add a Rule that makes no sense whatsoever. The Rule in question all but alters the Bonus from being a, 'Phantom Bonus,' to being a fully cashable Bonus. This Rule is an exception to all of their other Wagering Rules with respect to the Bonus and it states as such:
"The exception is Craps where your stake will be drawn from your bonus balance, if there are sufficient funds, however, if the bet is won, your stake and your winnings will be paid into your real balance."
Why?
Who cares why!? This Rule is awesome!
With this Rule combined with the others, you are going to be able to make $10 bets on the Don't Pass Line at Craps (which has a 1.40% House Edge) and, win or lose, you will have $0.00 in your Bonus Balance by the time you have made 100 such $10 bets. Your Expected Loss from $1,000 in total Don't Pass bets on Craps is a paltry $14, so as a result, you will be expected to have $1986 in your Cash Balance after making 100 such wagers.
As you may recall, you are only limited to $10 Wagers in the event that said wagers are from your Bonus Funds, so as a result, when these 100 bets have been completed, you can now wager whatever you want!
It is true that you are able to minimize your Variance on the Blackjack by betting as little as possible, but really, who the Hell wants to play 10,000+ hands of Blackjack? 5,000 or so hands? That's a little bit more tolerable in terms of earnings per hour, is it not?
Okay, so the ultimate mathematical expectation of the play has not changed with the amount bet, even though the Variance has. What I would do in this situation is take my Expected $1,986 combined with my remaining $199,000 in Wagering Requirements that have an Expected Loss of $716.40 which reduces me to a Profit Expectation of about $270 after the play is completed.
I would be inclined to take my chances and up my Base Bet to $50 to play around 3,500 hands. The way I see it, I should be able to get that accomplished in about five hours and find myself making $54/hour on this play which is an acceptable amount to be making per hour, in my view.
Unless, of course, there is another stupid condition:
They Have Another Stupid Condition
I'll just quote it:
"Management will not be obligated to provide a reason for refusing any withdrawal request or be liable for its decision."
What the Hell is this? Does this mean that, 'Management,' could theoretically decide to decline my withdrawal request simply because I found a way to beat them in spite of their onerous requirements?
Why yes, yes it does.
Granted, I don't think that this is something that they would actually do, but again, this isn't even a good promotion anyway (even with the way I found to beat it). I want a Promotion where I can bet up to the Table Limits on any game I choose and in any way I want, and I guarantee you that if I got my Bonus Amount into my Cash Amount via the Craps method I suggested and then started taking long-shots at some other game with, 'House Money,' then that is going to result in a little bit of management not being liable for its decision to deny my withdrawal request.
I'm not saying this is a bad Bonus, a bad casino, or that this Bonus cannot be beaten...I'm simply saying that I am going to have to get pretty deep into my list of, 'Beatable Online Bonuses,' before I would start attacking this one due to the Terms & Conditions. I'm not saying I want to win and win quick, but if I must lose, I want that to be quick!
You might recall from this Article.
That ThisisVegas Casino has a Bonus that I can absolutely slap around, but do you know what the best part is? Take a guess, I'll wait:
The best part is that, if I lose, I will lose almost immediately! I only have to sink my time into this if I am essentially already guaranteed to win. If not, then four spins on the Roulette Wheel and this thing is over! I don't want to have to spend up to ten hours just to lose $50 as I might with the Bonus that I have presented in this Article...I either want to win HUGE or I want it to be over almost right away, and there is nothing in the ThisisVegas Terms & Conditions that made me fear betting the way that I believe is the best.
Does Lincoln Casino scare me if I were to throw the House's Bonus Money at a High-Volatility bet after getting it all into my Cash Balance at Craps?
Again, not saying it's a bad or unfair casino, but the Bonus Terms & Conditions do put me off that idea a little bit, yes.
The point of the matter is that the Terms & Conditions of a particular Bonus do not simply help a player to identify whether or not a Bonus is beatable, but also, they help a player identify whether or not the Terms & Conditions are so adverse to the player as to make it not worth the player's time to beat the Bonus. Lincoln Casino's Bonus might potentially be profitable, but I have at least twenty other Bonuses that would take precedence over worrying about this one. Don't get me wrong, if it continues to exist, I am certain that I will do it eventually, but it is not terribly high on my priority list.
I'm not saying that there is anything wrong with sitting around grinding out some Wagering Requirements on Blackjack, in fact, some casinos only allow Blackjack to count towards 5% of the normal amount that would count towards the Wagering Requirements rather than 10%, I'm just saying that I would rather save time, take long-shots with a higher Expected Return, and only grind out my Playthrough Requirements on Blackjack when I know I have already won a crap-load of money.
...But, maybe you like Blackjack more than I do.