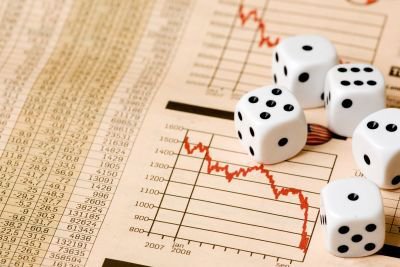 As we've seen repeatedly over the past several years, the online gambling world is becoming just as much about strategic business moves as it is about providing a great service to players. Mergers, acquisitions, purchases, takeovers and other moves are largely the result of the fragmented regulatory system that's popped up all over Europe and the rest of the world where each country has its own rules and regulations that need to be followed.
This current trend of country-by-country regulation increases costs for these companies, which gives them more of a reason to merge and cut out redundancies. It also provides them with incentive to purchase smaller companies that have a foothold in a specific country that the buyer would like to target. Along these lines, we're going to take a brief look at some of the largest companies in the online gambling world in 2016.
Paddy Power
Paddy Power has been running since 1988, formed from three bookmakers who brought their operations together under a single brand. They're currently worth about $11.96 billion, and much like William Hill and some of the other names on this list, they work hard in multiple sectors including casino, poker and sports betting. They were behind William Hill for a long time, but a merger with Betfair shot them up to more than twice the 2015 value of their long-term competitor.
The thing that makes Paddy Power stand out from the competition is that they aren't very politically correct. In fact, they currently hold the record for the most complaints to the UK Advertising Standards Authority over an ad they ran for betting on the result of the Oscar Pistorius murder trial. In a trial for a man known for having amputated legs, the advertisement said, "Money back if he walks." The ad received 5,525 complaints and an overwhelming amount of publicity.
William Hill
It's probably not all that surprising that the oldest company on this list was also the most valuable until this year. Having started back in 1934 in Britain, William Hill is currently valued at about $4.95 billion. They've seen a recent surge in popularity since 2014 when a new form of gambling tax from the UK Gambling Commission pushed a lot of their competition out of the country, and they have a pretty large share of the market thanks to the fact that they push land-based products as well as online and mobile.
What sets this company apart is that they're always looking to the future and how they can exploit current trends and technology. For example, they were one of the first to release games from online casino software providers at terminals in their land-based locations, a huge network of which exists all across the United Kingdom.
Playtech
Known as the largest online gambling software company in the world, Playtech's software is actually used in the online casinos and poker rooms for both Paddy Power and William Hill. With a valuation of about $3.6 billion, the secret to their success has been working hard in every sector instead of focusing on just one aspect of the online gambling industry. This is what has set them apart from other software providers, and though they catch heat sometimes for not releasing new games as quickly as some players would like, the numbers don't lie.
The Unibet Group
The Unibet Group has a value of about $2.5 billion, and they're an operator of a number of online gambling properties. They've won a ton of awards for being one of the best operators overall, and this includes accolades for both the best online casino operator and the best online sportsbook operator. They've been in the industry since 1997, and in that time, it's clear that they've learned a thing or two about how to run their business.
Much like some of the other names on this list, what makes this company stand out so much compared to other operators is that they've learned how to do several things really well. Instead of focusing on just one aspect of the online gambling industry, they focus on being excellent in multiple sectors, and that's what you have to do to get ahead in this particular business.
Net Entertainment
Worth about $2 billion this year, Net Entertainment is an online casino software company that's been running since 1996. This is the same year that the online gambling industry started as a whole, but it took NetEnt quite a while to find their stride. They definitely have in a major way, and they're the only name on this list that only focuses on one sector inside of the online gambling world. They've made it this far in a relatively short period of time by completely changing the paradigm of the online slot world.
What made Net Entertainment special is that they focused on quality over quantity in a way that none of their competitors ever had before. As a result, other software providers were forced to build games with better graphics and more inventive and creative themes and features. They were able to increase the quality of the online slots world as a whole through their work, and they are an example of the success you can see if you learn to do one thing extremely well. They completely changed the industry by forcing other companies to step up what they were doing or risk being left behind.
We've compiled a list of the largest companies in the online gambling space in the year 2016 and found what sets them apart from the rest.