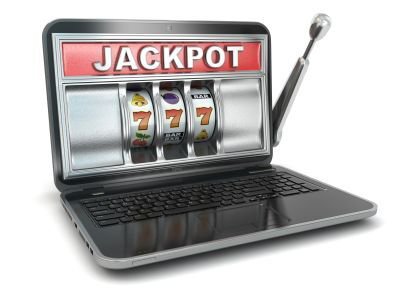 In the LCB News, one of our excellent writers, Glo Wood, has reported that a player has won $4,702,356 on Millionaire Genie.
While that news is certainly exciting and the player in question must be thoroughly thrilled, according to the Terms of the 888 Casino that can be found on our Reviews page:
Based on the $30,000 monthly maximum cashout that is reported, it seems that the player (if paid the full sum) will be able to collect that money in 13.0621 years. That is, of course, assuming that 888 Casino remains a viable Internet casino for that long. Fortunately, 888 Holdings appears to have enjoyed a net income of 56.9 Million USD in the year 2014, so the player might be presumed to be able to collect all of his or her winnings over time.
Furthermore, it should be noted that $30,000/monthly is an extremely liberal maximum withdrawal limit, per month, for an Online Casino and many Online Casinos have lower Maximum Withdrawals than that. For example, had a win such as this (if possible) occurred at Casino Ventura (which I basically picked randomly) that has a maximum cashout of $5,000 monthly, then it would take 78.3726 years for the person to collect all of that money. In other words, the person would probably be dead before collecting it all. Furthermore, Casino Ventura appears to be operated by Flavidus Limited (who?) and the lack of easily retrievable information as to the financial health of the company would make me hesitant to play any game in which any portion of the Expected Return relies on winning a huge Progressive.
However, that the player happened to be playing for this huge Progressive at 888 Casino does not in and of itself make playing this particular game an intelligent decision. In fact, it probably wasn't. Let's take a look at the game in question, which was Millionaire Genie:
It turns out that while the Progressive Meter may have said four million whatever it was at the time the Progressive was hit, the game actually has a Maximum Cash Jackpot of $108,000, which while still huge, is a far cry from the four-something million dollars.
Furthermore, slots are generally among the worst-returning games available in a casino, and provided that the software of a particular Online Casino is fair, then Online Casino slots should not be an exception to this general rule. This is especially true of slots that have a maximum jackpot that are many times larger than the Maximum Bet, and even using $108,000 as the figure, that is still 52,941.1765 times greater than the Maximum bet of $2.04.
With a special exception to Video Poker, there is a reason that Casino Games with huge top jackpots have greater House Edges and that reason is that they are riskier for the casino to operate. In other words, Variance is a two-way street, so imagine if 888 Casino had rolled this game out and got hit with a jackpot within the first few hundred spins, (highly unlikely, but always possible if the software is fair) then the casino is going to be down substantially on this game initially and it is going to take some serious play (based on the RTP) in order for the casino to recover what it initially lost on the game.
The question of whether or not a casino of any kind can offer a low House Edge game (again, with Video Poker as an exception) is simply one of how long it takes for the casino to reach, 'The long run,' in which a win is all but guaranteed. That failing, in the interim, the casino must ask itself how much of a loss could it possibly sustain before the law of large numbers comes into play and the casino comes out on the winning end.
This is the reason why casinos can offer a fair Craps game in which a Pass Line bet has a Return-to-Player of 98.59% and the Odds Bet made after a Point is Established has a Return to Player of 100%. The casino is simply not going to sustain a big loss (relative to their betting limits) before the Law of Large Numbers takes over and the casino is all but mathematically guaranteed to win. Furthermore, the largest payout possible on this particular Craps game is Even Money on the Line Bet plus up to 2x the bet for whatever the Odds Bet is if the Point Established is either Four or Ten and the Point is Made.
In other words, it's a Hell of a lot less than 52,941 times the bet.
In fact, Progressives excluded, the vast majority of Video Poker games have a top jackpot (Royal Flush) of 800 times the amount bet. Once again, that is pretty substantially different than 52,941 times the bet.
With all of that being said, these big pays still contribute to the return of the game, regardless of how unlikely they may be. It is also due to the potential for insanely huge wins, at least with Land-Based Casinos, that the House Edge of comparable slot games in which 50,000+ times the bet can be won is often greater than the House Edge of slot games, everything else (such as denomination) being equal than on slot machines with smaller jackpots.
If I absolutely had to play a huge Progressive slot game online, then I would definitely do it with an Online Casino owned by a publicly traded company whose financials are required to be reported and are there for all to see, but even with that, that does not make such a slot machine a good play.
My advice: Don't let this tempt you.
With that said, if you are a player who is only interested in the potential for an absurdly huge win many times in excess of the amount bet, and you understand and accept that your RTP is going to be significantly worse than other games available at the casino as a result of something like this AND that most of your Bonuses are going to be wasted on such a game when you could have a mathematical expectation of WINNING (and because some Online Casinos have it in the Terms & Conditions that Bonus Money can not be used to play a Progressive slot)...if you understand all of that and still want to play, then I hope you get to become our next huge jackpot story.