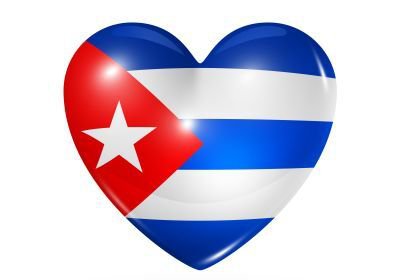 Tourism in the new Cuba is up 70 percent. A lot of the visitors are U.S. citizens who want to see what the old and new Havana is all about.
Barack Obama, of course, opened the door. By lifting some of the restrictions affecting travel and investments in the communist-controlled country, the President did a miraculous job of rolling back history and saying, in effect, 'Maybe Fidel Castro wasn't so bad.'
Although I have lived in the Caribbean five years and have taken a number of cruises to several different islands, I have never visited Cuba. I almost did one day. I was lying on a beach in St. Kitts, drinking rum with two islanders who happened to have been born in Cuba, and they asked me if I wanted to go there.
'We can take you in a small boat and land you in a safe place,' one said, quoting a reasonable price. 'You can visit Havana and when you're ready to return, no problem. We'll get you back safely.'
Cuban rum is pretty lethal. Blackbeard the Pirate used to ply his men with the lead-based rum before taking them on a raid. No thanks, I said, pushing my drink away. Not today, thank you.
But I have been thinking about the new Cuba. Fidel Castro is on his last legs and his brother, Raul, who is 89, soon will be retiring as leader of Cuba. Who are the new Cuban leaders who will take over the country and what will they do to restore Cuba's pre-Castro prosperity?
The world is waiting and watching. And I can assure you that the gambling industry is licking their chops.
After all, before a young bearded Fidel Castro and his scruffily dressed rebels came out of the mountains to bomb and shoot up Batista's troops in downtown Havana, Cuba was the world's playpen.
Meyer Lansky, Charles 'Lucky' Luciano, Albert Anastasia and other high-ranking mobsters had moved to Cuba to pay off Batista and his henchmen in order to garner a monopoly on gambling. They delivered a couple of million in cash to Batista and promised him that much each year along with a share of the profits if the government would let them build gambling casinos, hotels, bars, restaurants and other attractions for fun-loving tourists.
Batista, who had risen in rank from a lowly corporal in the Cuban Army to President of Cuba, accepted their bribes with open arms. And for a while it worked. The mob ran Cuba and would have used the island (it's about the size of the state of Tennessee) to funnel millions upon millions of dollars through gambling, prostitution, alcohol and hotel rooms to fund its schemes.
Having lived on the islands of St. Kitts, Nevis and St. Maarten as a journalist, I pretty much know how the Caribbean operates. Dutch islands have a program where attractive young women can travel to their islands on a three-month contract to provide sexual services to me. They work in gypsy bars that cater to males and earn enough money in three months to go back to their native homeland to buy a house or establish a business.
The Cuban people have suffered greatly because of the Castro-led revolution. Some are still driving cars built in the 1940s or 1950s and they want to come into the 21st century. Re-establishing the old Cuba and refurbishing the Tropicana night club or the Nacional Hotel would go a long way toward restoring Cuba's prosperity and put a lot of people to work.
Even though I turned down the offer made to me by those two Cubans 20 years ago, I am tempted to take a flight out of Miami to visit Cuba.
I know that Fidel Castro did some good for islands like St. Kitts and Nevis when he sent doctors and nurses to provide free medical treatment to people who had very little money to spend for surgery. When I worked as editor of The Observer, I actually met some of the Cuban medical teams. They were great people and gave their services freely to whoever needed it.
I hope the new Cuba prospers. I also hope the government leaders learned a lesson from the 50-year blockade the U.S. government imposed on Cuba and discovered that while capitalism may have its flaws, it's still better than anything else the world economic system has invented.