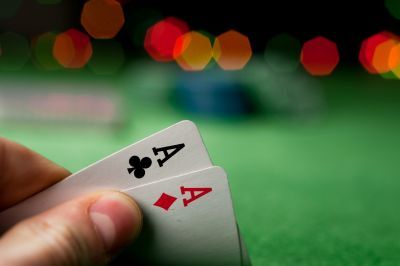 Someone once said, "You can fool some of the people all of the time, you can fool all of the people some of the time, but you can't fool all the people all of the time."
Despite this altruism, there are some casinos that follow the third leg of this statement. These are the casinos that run operations where skill never plays a factor in the outcome of a wager.
I am referring, of course, to those gambling establishments around the world that provide keno, slot machines and other games where the results are determined by a computer chip rather than skill.
Bud Adair was a friend of mine who lived in Circle City, AZ., a tiny community halfway between Phoenix and Wickenburg. A native of Tennessee, Bud was a colorful character who had been married at one time to Marie 'the Bodyl' McDonald, a beautiful exotic dancer.
He had also worked as an enforcer in a mob-connected war in Texas and Louisiana known as the 'Juke Box War.' As Bud told me over coffee at his restaurant while chewing meatloaf, 'My job was to make sure bars and restaurants used my employer's juke boxes and vending machines. If the owner of the bar didn't agree with us, some careless S.O.B. would leave half a stick of dynamite on his back porch.' He winked. 'I was that careless S.O.B.'
Bud eventually retired from his mob activities and opened a restaurant and motel in Circle City that catered to truck drivers and tourists. He also had ambitions of being sheriff of Maricopa County and ran unsuccessfully against incumbent Sheriff Paul Blubaum.
He was a gambler, like me, and spent a lot of his spare time in Las Vegas playing poker and blackjack. When I tried to talk him into partnering with me in betting on the horses, Bud shook his head.
'I don't bet on anything I can't control,' he said, washing the meatloaf down with coffee. 'You can't control a jockey, trainer or a horse. But you can control the cards and how much you bet in poker and blackjack.'
Casinos were originally built by mobsters who simply wanted to take money from the gullible public.
That was the way Las Vegas, Atlantic City and the other gambling hot spots around the world got started. It stayed that way a long time until the public discovered blackjack and poker, the only two true skill games in gambling.
I remember when Edward O. Thorp, a math professor at the University of Southern California, wrote his best-selling book, 'Beat The Dealer.' He published a paper stating that he could win at blackjack by using a system that involved counting cards.
Las Vegas casino owners scoffed at the slightly overweight professor and invited him to Glitter Gulch to test his system. This was in the late 1950s and Thorp accepted their challenge. He traveled to Las Vegas and took the casinos for over $25,000 in a weekend before they started shuffling up on him and employing dirty tricks, including cheating, to beat him. When the casinos still found themselves unable to win, they discontinued single-deck blackjack, began barring card counters and switched over to shoes that contained six decks.
Today most legitimate casinos include poker and blackjack in their offering of games. However, I think the casinos should do even more in providing skill games to its customers.
Instead of offering more slot machines -- we call them 'One-Armed Bandits' -- casino owners should create more skill games where the skillful player can win. It would bring a new kind of player into their casinos and would be a shot in the arm for an industry that is losing some of its luster and is actually closing a growing number of once profitable casinos around the world.
Gamblers love to take long shots. Slot machines, horse racing, keno and other games that rely on pure chance will always be around. But for the player who wants more -- and I am talking about an even chance of winning -- more skill games are needed. The players deserve it and should not settle for less.