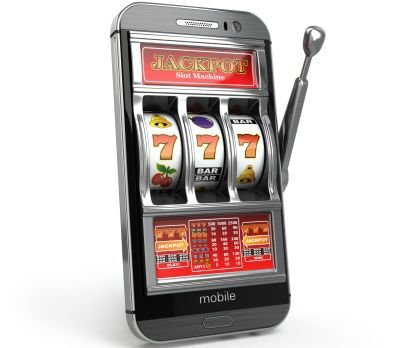 LCB recently listed Mobil6000 Casino and we wanted to catch up with them to give our members some background about the brand. As the name suggests, the major focus is on mobile functionality. The fingerprint used in its logo also applies to mobile navigation of the casino as it pulsates, yes pulsates, representing the rush of adrenaline we players feel in casinos. Games from top providers are literally available at your fingertips. We won't spoil it all for you, read on to find out more about what you can expect when you sign up.
Can you share the essence of the brand Mobil6000 with us?
Certainly! The logo of Mobil6000 is that of a players fingerprint, so pivotal in its interaction with touchscreen devices. It acts as the Menu toolbar on the Mobile, and also pulsates as players navigate around the site and in the interim period of game loads.
Why a pulsating fingerprint?
This relates to the rush of adrenaline and quickened pulse experienced by players in the casino.
Can you tell us where the name Mobil6000 comes from?
Well, it comes from 2 parts "Mobil" and "6000"
- Mobil is in our DNA, making us strive to deliver you the very best casino experience on your mobile. Obviously, the word Mobil is well known in our target markets, particularly within the Nordics.
- 6000 harnesses the fondness of the hugely popular "Jackpot 6000" style games, so popular in the Nordics.
Looking at the mobile version of the site, it seems very easy to use…
Thanks! With the ever increasing popularity of mobile devices, we paid careful attention to it and ensured that the functionality experienced on the desktop and tablet versions of Mobil6000 are comparable, giving our players the freedom to confidently switch between devices.
The clean design and logical UI (which is intuitive from the first time players visit the site) has been complemented to the support staff many times now already.
What's unique at Mobil6000?
We have a Pulse section in our casino, which we consider to be the HEARTBEAT of Mobil6000. Here we give our players an insight into GAME FUNCTIONALITY plus NEW GAME RELEASES and BIG WINNER stories, via informative posts. In this section, we are also posting video previews of the games. You can check it out here: https://mobil6000.com/en/pulse/
What are your main markets at Mobil6000?
We have different languages of the site to cater for: Norway, Sweden, Finland, Germany and Australia. We have all the local currencies.
We also accept traffic from a large number of countries including Canadian players via our Global English site.
Which are your restricted countries?
We don't accept UK players.
In addition, we do not permit accounts to be opened or used by customers resident in certain jurisdictions, including the United States of America (and its dependencies, military bases and territories including but not limited to American Samoa, Guam, Marshall Islands, Northern Mariana Islands, Puerto Rico, and Virgin Islands), France, Estonia, Belgium, Spain, Italy, Ireland, South Africa, Denmark, Turkey, Hong Kong, Afghanistan, Ethiopia, Iran, Iraq, Jordan, Kuwait, Pakistan, Syria, Nigeria, Singapore, Romania, Bulgaria, Portugal, Philippines, Israel, India and Yemen or other restricted jurisdictions ("Restricted Jurisdiction") as communicated by us from time to time.
Which game providers do you have on Mobil6000?
We source all the latest titles and strongest back catalogue of games via the following providers:
Netent and Netent LIVE Casino.
Microgaming, Betsoft, NextGen, Thunderkick, Elk
What are the welcome offers for new players?
This varies depending on the country of origin of the player, but generally they are as below.
NORWAY 100% to 1000kr + 100 Free Spins
SWEDEN 100% to 1000kr + 100 Free Spins
FINLAND 100% to 100€ + 100 Free Spins
GERMANY 100% to 100€ + 100 Free Spins
AUSTRALIA 100% to 100$ + 100 Free Spins
GLOBAL 100% to 30€ + 60 Free Spins
What can players expect from enrolling with your casino?
We have a 3 tier welcome bonus, for the first 3 deposits our players make.
Once a player has made their first deposit, they qualify as a member of the Players Club.
As a member of the Players Club, we have daily promotions (as found on our promotions page), in addition tos regular campaign that we notify our players about who have subscribed to our Newsletters.
If you are a VIP, we will also look after you, simply make yourself known and the red carpet shall be rolled out!