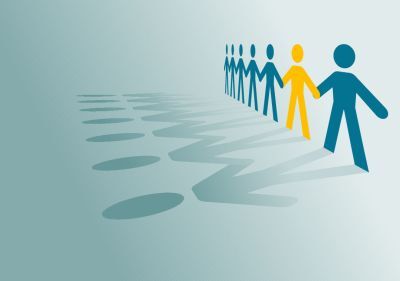 If there is one advantage to Brick and Mortar Casinos that does not exist in the world of Online Casinos it is the ability to essentially have multiple accounts. As everyone knows, Online Casinos usually limit accounts to one per household, though some will allow more if a player is given permission beforehand, but even then, usually only one of the accounts may participate in promotions.
In Land Casinos, this process is entirely different and it is not at all atypical for multiple individuals at the same physical address to have a Players Club card with a casino. As a result, Land Casinos occasionally offer Promotions that are lucrative in the event that a player is willing to play within a moral gray area known as, 'Multi-Carding.'
For the time being, I'm not going to get into any of the specific Promotions in which Multi-Carding is a viable way to improve upon one's Expected Profits because, quite frankly, these cases are usually pretty obvious and people should be able to figure them out for themselves. However, there are five things that you should know about Multi-Carding if you ever plan to do it:
1.) Casinos Do Not Like It
While some casinos will occasionally make exceptions for playing on the card of a spouse, or perhaps someone else you know really well, generally speaking, casinos do not appreciate players who play using multiple cards in order to take advantage of promotions or offers. In fact, some casinos frown on doing that so severely that they do not even necessarily need to know why you are doing it in order to be inclined to take action against you.
In the event that you are inclined to multi-card, I wrote an Article over on our sister site, WizardofVegas.com geared towards helping people not get caught doing it, so please give that a look:
With that out of the way, many casinos will 86 you (ban you from the property) if they catch you multi-carding, especially if they suspect that you are doing it because you have some kind of advantage.
Just be prepared for the fact that, while it is something that you can do more easily than with Online Casinos, counter-measures might still be taken against you.
2.) It Could be Illegal
In most cases, the use of another person's Player's Club card is not in and of itself illegal, though there is some question of whether or not that is true in the State of Pennsylvania. However, to use another person's card yourself or for another person to allow their card to be used by someone else is almost invariably a violation of the Player Club Rules.
With that said, if you are using any of the benefits (such as Free Play) on someone else's card, then you want to make absolutely sure that you have the person's permission to do that and that the person in question is going to back you up on that, if need be. In some cases, casinos will 86 not just the person who used the card but also the person whose card was used if they suspect that there is any kind of collusion there.
3.) Preemptive Countermeasures Can be Taken
If a casino suspects that another person's card is being used, then they could theoretically cancel out the PIN thereby causing the player to have to go to the Players Club desk and establish a new PIN. When something like this happens, it is very important (and this should be obvious) that you not try to do this yourself unless you look EXTREMELY similar to the person whose name the card is on. The reason why is that the casino will usually scan your identification into the computer when you sign up for the card, and as a result, can match your face against the person to whom the card belongs.
In the event that you attempt to use the PIN and are unsuccessful, do not attempt to have anyone other than the person to whom the card belongs reestablish the PIN, and if you really want to be cautious, you should probably leave the property and not come back for a few days, and when you do, do it on a different shift.
4.) Organization is Important
You want to know what card you are using, why you are using that card and what is supposed to be on it. If you are going to multi-card for any reason, then the process needs to be quick, clean and efficient. You do not want to put a card into the machine or slide it through the kiosk and have to spend time (and also be obvious) in looking up the PIN for that card. You should have known the PIN for that card before you even went to the Kiosk, and better yet, before you even walked into the casino.
Furthermore, you need to keep the cards that you have already used for their intended purpose clearly separated from the cards that you are going to use. Every time you pull a card out, that is just a little additional risk of exposure, so you should only be pulling them out if it is necessary.
5.) You Will Probably Get Caught if it is a Big Play
Many people know, when it comes to something like this, that getting caught is an inevitability and the question is really more, 'When,' rather than, 'If.' If you have a casino that gives you decent offers and you regularly use one or two extra cards there, then that is not necessarily such a big thing in terms of likelihood of getting caught. However, some of the bigger and publicly discussed plays have involved scores of Player Club cards or coupons/vouchers of other sorts, and eventually, the House of Cards is going to come down.