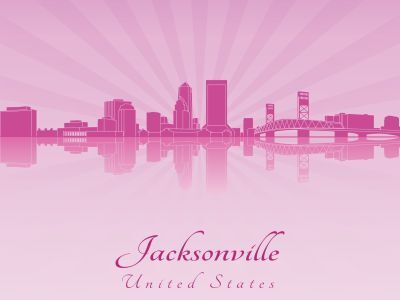 The one thing I like about Jacksonville, FL. is the fact that i have never been there before.
Sounds hard for me to admit that -- a place i have never been to. But it's a fact.
Jacksonville is 230 miles south of Charleston, S.C. where I presently live. Civilization hasn't yet caught up to Charleston and the nearest legal poker room is in Little River, S.C. on a cruise ship just outside Myrtle Beach.
There is only one poker table on the Big M casino cruise ship and it is no-limit Texas Holdem. My game of choice is Omaha High-Low or a mixed game of Omaha High-Low and seven card stud high-low.
The BestBet Casino in Jacksonville has 70 tables operating. They also have a full casino including sports book and dice, so I should feel right at home.
Of course, I have always had a soft spot in my heart for Florida. I wrote for the tabloids for a while -- the Star, Globe, Midnight and even the National Enquirer where I met Robin Leach. It was fun work. Tabloid writers ad crazy people and heavy drinkers. Generous Pope, who owned the National Enquirer and published it out of Lantana, L., encouraged his staff to drink.
Each Friday, Pope would set up a table of good food and booze. All the editorial staff members were expected to attend the feast. We all stayed at a nearby beach motel and it was easy to find our way home after imbibing t Mr. Pope's celebration of life.
Tabloid magazines pay a good salary so I had plenty of money to gamble at the Indian reservations or on the gambling cruise ships.
We found poker action on the Seminole Indian Reservation in the Everglades. We also discovered it big time at the Hard Rock Casino and Resort in Hollywood, FL. And we found it at the dog and horse tracks that dot the Florida landscape up and down the coast.
No, gambling has changed since i left Florida. It has gotten a lot bigger with this international poker craze that has sunk its teeth into a growing number of people. Today almost everybody you meet is or wants to be a poker player. I can't really blame them. Poker is much more of a skill game than a gambling game. Even the Internal Revenue Service, with a little help of the 9th Circuit Court of Appeals, recognizes poker as a game of skill. Remember that when you claim deductions for your travel expense that take you to those poker tournaments.
No, I am going to relax and learn all about Jacksonville. I'll hit the honky-tonks and find a friendly table to play poker. Who knows? Maybe jade or JennaRox or one of my regular readers will meet me there. I'll buy them a drink and we'll have a great time.
You'll recognize me, I'm sure. I'll be the Celestial Cowboy wearing the black Stetson at the liveliest game in the joint.