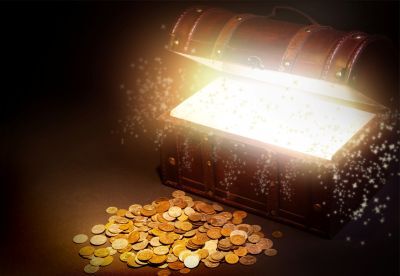 W.C. Fields, the great comedian, actor and drinker, was right when he said all poker tables are made up of thieves, varlets, scoundrels and an occasional gentleman.
I would add one more word to his description.
Pirates.
The longer I play this game, especially in today's economic climate, the more I am amazed at the capabilities players young and old have when it comes to trying to steal a pot.
The individuals who sit across from me in a poker game come from many walks of life. The kid with the fuzzy cheeks in seat two may be a bus boy at Red Lobster or assistant manager of a Taco Bell.
The tall smiling man in his 40s in seat four could be a State Highway Patrolman or an attorney. The fellow in his 60s in seat six wearing the John Deere hat might be a farmer or rancher. The woman in her 40s in seat six could be a divorcee or a Red Cross volunteer.
But when they sit down at a poker table, all their experiences take a back seat to the task at hand. And that job is to win by hook or crook the chips in the center of the table.
One thing you have to know about a pirate. They follow no rules. All is fair in love, war or gambling, and most of them, bless their souls, are up to the task.
Don't let their appearances fool you. A player may appear mild and weak on the surface, but when it comes to pushing out the chips, that same player turns into a tiger.
Or a pirate.
I have seen players go all-in for a couple of hundred dollars and when the cards are turned over, they wind up with -- nothing.
Having interviewed some of the top poker players in America, I know they don't just play their cards. The best no-limit players are shrewd judges of character. They play the players.
They look for little tells. Is a person fearful of losing money? If the answer is yes, they will take advantage of that fact and place as much pressure as possible on that particular player.
Is another individual a bluffer and a show-off? Same thing. The good players will use that knowledge to their advantage and will send that player to the ATM for more cash.
I don't know what kind of poker player W.C. Fields was, but I suspect he was a good one. As an actor, he played many diverse roles from con-man to womanizer. He was notorious for hating children, and he enjoyed taking a nip of bourbon between takes.
Fields, like Oklahoma Johnny Hale, was a story teller who could regale the other players with his tales while stealing their money. Johnny Hale had so many cowboys and indians stories to tell that he kept his opponents in a state of confusion.
Johnny knew the caliber of person he was dealing with at a poker table. He assumed all the other players were pirates, thieves and scoundrels. Oh, there was an occasional gentleman, but in most casinos they are in short supply.
I like to think that I am the only gentleman at the table. But even gentlemen can be pirates. It takes one to know one. Let the games begin.