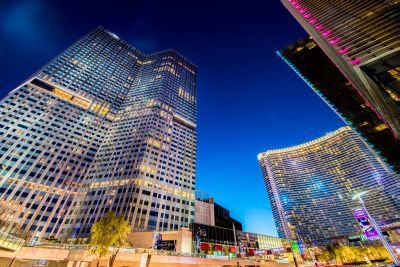 Roy and Amanda H. sent me an email from Pittsburgh, PA They are planning a week-long vacation in Las Vegas and wanted to know what it's like to cruise the Strip.
'Also,' Amanda writes, 'tell us your favorite casinos. Tell us what attracts you to them. Thanks.'
Glad to comply, Amanda.
Cruising the Strip is one of my favorite avocations when I visit Glitter Gulch. The traffic can be maddeningly slow depending on the time of day, but it is never dull.
Here is a typical day for me in Las Vegas. I rise at 8 a.m. and have a delectable breakfast in the restaurant at Binion's Horseshoe on Fremont Street.
The poker scene at the Horseshoe has changed dramatically in the past couple of years. The games are very low limit, which doesn't suit me at all, so I will get in my car and drive to Palace Station, which always has a good $4-8 or no-limit Texas Hold'em game in progress.
After a couple of hours of play, I might head to Sam's Town on Booulder Highway. Sam's Town spreads a $2-6 limit Hold'em game and a $3-5 Omaha High Low sstud game. On some days, they even spread a low-limit seven-card stud game, one of the few casinos in Las Vegas to do so.
I'll play some poker at Sam's Town which has an Old West atmosphere. Live country music is provided and the food is excellent. If you're into western clothing, you may want to visit the huge western store next to the casino. There you can have your pick of cowboy attire, including leather boots at good prices.
After Sam's Town, I drive back to the Strip and drink in all the neon lights and colors of the heart of Las Vegas. I pass by Treasure Island with the Pirate sailing ship bobbing in the water. Caesar's Palace with its fountain and nude statues is next on the list.
I may play a few hands of poker at the Bellagio which sits across the boulevard from the MGM Grand. From there I head to the New Orleans Resort which features one of my favorite poker rooms. The tournaments at The New Orleans are always top-rate and are famous for starting precisely on time.
The New Orleans features $4-8 Omaha High-Low, $6-`1 Omaha High-Low and provides 24-hour action for the serious poker player.
Some day I am going to visit some of the other Strip casinos just to see what they are like. I love the lounge shows at New York, New York, for example, and enjoy walking the narrow brick road at MGM Grand.
Anyhow, I wish Roy and Amanda a happy holiday. I don't know if they play poker, but if they do, they should have a blast.