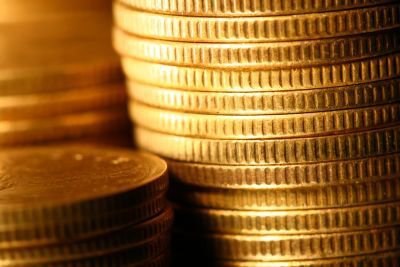 Competition is getting fierce in the casino industry and for good reason. They want your business.
While many gambling casinos in the world's gaming meccas are doing well, some are faltering by the wayside and closing their doors because of lack of business. Their stories are told briefly by the news media. Some have closed their poker rooms while others just go out of business.
But the thriving ones are going out of their way to bring in new customers and to invigorate the old ones by offering them cash perks in many forms Arizona is a good example of what I am talking about.
Talking Stick Casino in Scottsdale and Wild Horse Pass near Chandler are two major rivals that play to the same audience. Arizonans are sports fans and whether it's baseball, football or basketball season, these casinos compete with each other by splashing pots with extra money for runs, touchdowns or field goals scored. With the basketball games, the casinos pay off their players who can match the scores of select games by the quarters.
Casinos also offer cash for high hands. Some have big wheels the winning player can spin to win anywhere from $100 to $5,000. If the player hits the big number, everyone at their table is paid off.
Wait. It gets better. At the Best Bet Casino in Jacksonville, FL., at certain times during the day, poker players with the high hand are rewarded every 15 minutes. This gimmick manages to keep people playing a lot longer than they would normally play, which adds to the casino's bottom line.
That is why I carefully select the casino where I spend my money. If I go to Las Vegas, for example, I pick a card room that has the highest bad beat jackpot. I also look for the ones that pay a cash prize for aces cracked or that reward players for their high hands.
Granted, the players themselves pay for most of those perks by having a dollar cut from every pot. Most of the players don't mind this. They like the excitement of being rewarded if they are one of the lucky ones and the casino management takes full advantage of this.
I will be leaving for Phoenix and Las Vegas next week and will report more along this line to you. I'm looking forward to seeing some of my old friends at places like The Orleans, Bilagio, Sam's Town, Palace Station and some new casinos that I plan to visit.
I also miss my buddies at Talking Stick, Wild Horse Pass and Ft. McDowell Casino.
Now I don't know what new gifts casino management will offer their customers in the future. But I do know their generosity will attract the paying public. Money is what casinos are all about. Every time a customer walks through the doors of a casino, he is there for money and entertainment.
Players should reward the casinos that are generous to them by their presence. They should also punish the ones that are frugal with their cash by absenting themselves from their premises. That is the only language casino supervisors understand.
This also goes to the slot machines. Slots should be set at a high payoff percentage for the players. The smart casino managers know this and will take steps to keep that percentage high. When you run into a casino that has slots that are tight, just keep your money in your pocket and say, "Bye bye." That is the only language casino management understands. If enough people do this, believe me, the policies will change.