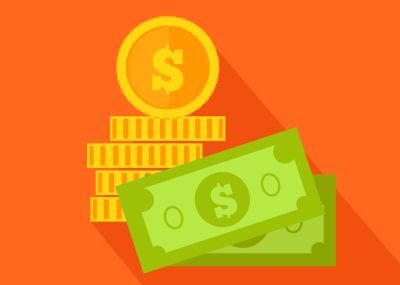 One thing that I have noticed about many Online players is that some of them tend to play Online Casinos fairly exclusively and, for one reason or another, can sometimes be hesitant to visit Brick & Mortar Casinos. In my opinion, paying such a visit does not make much of a difference (unless you want to experience the LIve Casino atmosphere) for someone who plays mostly Slots. One reason for this is that, unless there is a situation in which Slot Machines can be Advantaged Played in a physical casino, Online Slots actually often have better Return-to-Player (RTP) than those that can be found in physical casinos. Furthermore, many of the features that Slot players enjoy, such as, 'Sticky Wilds,' or Free/Bonus Games are also available on a smorgasbord of Online Games much as they would be in a physical casino.
Furthermore, much like in Brick & Mortar Casinos, there are a wide variety of slot titles and themes available Online and most slot players are going to readily be able to find something that tickles their fancy.
More than anything, though, I would like to re-emphasize that the RTP's are often better on Online Slots, and that is particularly so for players who prefer to bet small amounts or play small denominations. The reason for this is simply because physical Slot Machines simply cost more money for physical casinos as they require electricity, and of course, there is a greater cost in purchasing or leasing a slot machine than there would be for Online Casinos.
However, for those Video Poker enthusiasts out there, you should pay a visit to a physical casino (especially if you are in the United States) if you have the opportunity. For the most part, Online Casinos only offer basic Draw Poker games which can be played single-hand or multi-hand, but most of these games are lacking in special features. That is not at all true when it comes to Video Poker in LIve Casinos because IGT has the market basically cornered on Video Poker games with special features, and the Online Casinos, by and large, are either unable or unwilling to strike a deal with IGT to be able to host their games. I would presume that the physical casinos that pay buttloads of money to lease/purchase the IGT machines with special features would be incensed if they were to go Online and suddenly find these games offered on the Internet at, 'Play for Real,' Online Casinos...presumably for a cheaper price per player.
While I usually would not tout other gambling websites, (other than ones we own) an excellent site to try some of these games that one might find in a Live Casino is VideoPoker.com, and that will enable a player to get a taste of what is out there in terms of special features. That website is 100% Free to play (unless one wants to purchase a Membership with varying costs and added features) and one is not able to play for Real Money, even if one wanted to.
Furthermore, VideoPoker.com does not do any affiliations with Online Casinos, so in that sense, I really would not consider them a competing site to us. Most of the games with the special features I am referring to are available on that site, and that will give you guys an idea of what is out there in the Land-Based Casinos.
However, it is very important to realize that there are certain games with special features in which the proper strategy changes, even if the paytable is the same as other games that you are used to playing. Two examples of these are Multi-Strike Poker and Ultimate X. With Multi-Strike, you bet for four hands and the multipliers are as such as you move up:
1x-2x-4x-8x
There is a different strategy for every hand depending on what the multiplier level for that hand is, and also, one can be given what is called a, 'Free Ride,' which means that one moves up and plays a hand on the next applicable multiplier regardless of what the result of the previous hand was. In the event that one is not given a, 'Free Ride,' (and one generally will not be) then the player needs to have a winning hand on a lower multiplier hand in order to move up to the next one. In that sense, the strategy for the lower hands is often largely focused on just getting a winning hand (as opposed to making what would normally be the best Expected Value play) in order to move up to the better multiplier hands. Strategies and more detailed information for this game can be found at WizardofOdds.com which, of course, is a site wholly owned and operated by LatestCasinoBonuses.com.
Ultimate X is another game in which multipliers can be given for winning earlier hands, but this game works much differently. While there are single-line Ultimate X games, they are rare and most Ultimate X machines are played either three-handed, five-handed or ten-handed. If you have a winning hand on any of the hands or multiple hands, then the hand in that location will receive a multiplier (which varies based on what game is being played and what the winning hand in question is) that will be carried on to the next hand. If the player gets a winning hand on the subsequent hand in that location, then the winning hand in question will be paid according to the multiplier for that hand.
Once again, the strategy is different for Ultimate X (though not as different as Multi-Strike) because there is an increased focus on generating good multipliers for the next hand as opposed to always making what would otherwise be the best Expected Value play for the paytable on a traditional Video Poker game. A few of these strategies can be found at WizardofOdds.com.
Quick Quads is yet another game with different strategies than what the Base Paytable would indicate in a game where the player bets an extra credit per hand to activate the, 'Quick Quads,' feature that effectively makes four-of-a-kinds more likely. For example, a hand such as 6-2-4-6-6 would be scored as a, 'Quick Quad,' 4OaK because the two cards that are not sixes add up to six. This is not a game for the feint of heart if you want to play right as there are many strategy changes compared to the straight up game for a particular paytable.
Some players may prefer games in which the strategy (based on the base paytable) does not change, and there are plenty of games that fit that criteria, as well. Both Hot Roll Poker and Super Times Pay (as well as Double Super Times Pay) are examples of games in which the correct holds based on what you are dealt will not change regardless of what the special feature decides to do, or more frequently, not do for you. Hot Roll Poker is a game in which the player doubles his/her bet, and occasionally, a Pair of Dice will be rolled across the screen, (and, pursuant to law, the dice must reflect the physical probabilities that would be associated with a random pair of dice) and whatever the result of the dice the hand will be multiplied by that result. The reason that this results in no strategy change (though some players may make errors hoping to hit a huge hand on a multiplier) is because the Expected Value of the base hand remains the same, it simply gets multiplied by the result of the dice. In essence, every possible hold that a player can make has a certain Expected Value based on the remaining cards in the deck, so every hold (including incorrect ones) is simply multiplied by the result of the dice. This is also true, obviously, of the best hold which, as a result, will remain the best hold.
Super Times Pay and Double Super Times Pay are two games that are cut from the same cloth. On the regular version, the player will bet an extra credit for each hand and, as a result, will occasionally be rewarded with a random multiplier, prior to all the cards being dealt and the player making Hold decisions, that will apply to the final result of the hand. Double Super Times Pay is another similar game with the only difference being that the player will bet an extra two credits per hand and can receive multipliers either before all the cards are dealt and hold decisions are made, after the hold decisions are made, or both. If a player is dealt a winning hand in which all the cards are held (such as a Straight, Flush, Full House or 4OaK) that does not prevent the player from receiving the multiplier that occasionally takes place after the cards are held and new cards would otherwise be drawn. This game also has the potential for huge pays as each multiplier can be up to 10x and if the player is awarded multipliers both before and after the draw, then the multipliers are added together and applied to the hand.
One other Video Poker Variant that I will touch on briefly, because it is a different game type, that effectively does nothing except add Variance is Super Pays, also known as, Deal/Draw, in this game, a player is simply playing against two paytables with one being based on the final hand after the player makes his/her holds while the first set of pays is based on the hand that the player is dealt and has a different paytable with reduced winning requirements. For instance, on many Deuces Wild variants, Queens or Better will pay on the Deal while the draw hand (as with normal DW) still requires a Three-of-a-Kind or better.
Another thing that one must recognize about these games is that, in practice, games with special features will pay as well (or better) as a percentage than games with the same pay schedule on the Standard version. However, as a result of this, some of these games will simply start off with a worse base paytable and may have a lower Return-to-Player than other games of the same type (without the special feature) that are available elsewhere in the casino. An excellent resource that is generally correct when it comes to the Video Poker offerings in a given casino is VPFRee2.com. However, after checking that site, it would not hurt to go to WizardofVegas.com and log in to see if anyone knows whether or not a particular game is still available in a specific casino. One occasional problem with VPFree2.com is that games that are no longer available are not necessarily removed from the list. But, for a free resource, who can complain?
There are strategy trainers besides those at WizardofOdds that are available out there, but for the purposes of the games I usually play, the resources available at WizardofOdds are more than sufficient. The Video Poker games on that site (which generally do not have special features) will alert you if you are making any errors in your holds, and moreover, there is also a Hand Calculator into which you can enter the paytable/game you are playing as well as the hand you are looking at holding and it will tell you what the best play is as well as your Expected Value of same.
Furthermore, I obviously do not have the time or the space to highlight every Video Poker Variant that is out there, but most of them can be found on the Video Poker page on Wizard of Odds, so if nothing I described here strikes your fancy, then I would strongly encourage you to pay a visit to that site and take a look at the many Video Poker variations that are out there in a casino somewhere, at least, most of them still are.
In essence, there are strengths and weaknesses of both Online Casinos and Brick & Mortar Casinos, which is why I have a tendency to play both, though for different reasons. One strength of Land-Based Casinos that cannot be overlooked, however, is the absolute plethora of Video Poker offerings that can be found, so if you want my opinion, you should visit a Brick & Mortar Casino if you have the chance to check some of them out.