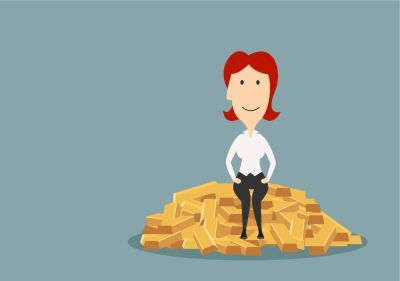 Sometimes, bizarre Promotions will come along in a Brick & Mortar Casino that leave players baffled as to whether or not they can play at a theoretical advantage. In order to make a determination of this nature, sometimes some outside of the box thinking is required, so we3 are going to take a look at a specific type of Promotion, 'Table Games Hot Seat,' and determine how a player could potentially take advantage of it.
The way a Table Games, 'Hot Seat,' works is that, at an appointed time, a Table Games player will be awarded a prize (this sometimes applies to more than one player) in the event that the player is actively playing a Table Game and has been since another appointed time. For example, many casinos offer hourly Table Games, 'Hot Seats,' during certain Promotional periods, and in order to qualify, a particular player must be playing for that entire hour in the event that his or her, 'Seat,' is decided to be the winner.
This is obviously a necessary requirement, otherwise, the simplest way to win would simply to go to a Table and start playing just a couple minutes short of the drawing time. That's not to say that such a player would necessarily be called, but even if the player could theoretically be called, the value on the Promotion for that player would be huge as the player will have made very few negative expectation bets prior to the drawing. The purpose of this Article will be to explain how a player might increase his/her, 'Equity,' in a Hot Seat Promotion.
The first thing that one must determine is whether or not this is a Hot Seat Promotion that is based simply on playing, or whether it is based on earning, 'Entries.' When it comes to Promotions based on earning entries, then this would be little different from a Free Slot Play drawing in which a player would be expected to have a number of entries largely proportional to the amount that the player has bet. In fact, many Hot Seat Promotions work exactly this way in that an entry might be earned for every total $100 bet, as a result, a player who is betting more money will have more entries than a player who is betting smaller amounts.
When this happens, it can be really difficult for a player to determine his/her equity in the drawing simply by virtue of the fact that the player doesn't know how much other players are playing. Furthermore, some games move faster than others (for instance, if the number of players is equal, then a Blackjack game is going to see far more hands per hour than a Pai-Gow Poker game) and when this happens, two players who are betting the same amount per decision might earn drawing entries at differing intervals because the Blackjack player is effectively betting more.
While it is possible for a player to have a positive Expected Value in a drawing that is based on entries which are themselves based on overall bet, obviously, the probability of actually winning is reduced if you are not betting as much as other players during the Promotion. Furthermore, it is also essential to ensure that you are getting your proper drawing entries for your total amount bet, otherwise you also lose equity that way. When it comes to knowing whether or not you are at an advantage, you would simply take the amount that is to be won (or the Expected Value of Promotional or Match Play chips if those are the prize) and multiply that by your probability of winning expressed as a decimal. For example, if there is a top prize of $1,000 in straight cash at the end of a particular hour, and I determine that I have 1% of the total drawing entries, then my Equity on that particular drawing is $10. In order to have a positive expectation, then, I would want the House Edge (expressed as a decimal) multiplied by my total amount bet to result in less than $10. At that point, I would subtract my Expected Loss from the $10 in Drawing Equity I have to determine my overall Expected Value on playing that hour. Of course, other things can factor in such as the value of Player's Club points if those are awarded for playing Table Games at a particular casino, but that is on a case-by-case basis.
Many casinos will avoid doing a, 'Hot Seat,' Promotion that is based on drawing entries because those can be hard as Hell to manage and can often also lead to arguments with the players. For example, players might be concerned that the staff is not keeping proper track of how many entries the player in question should have, and as a result, the player is not getting the proper amount of entries. Furthermore, accusations of special treatment can often abound if players believe that some other players are getting drawing entries in excess of what their play would entitle them to.
When it comes to Table Games, however, players are occasionally rated based on a certain average bet and time played (which are put into the computer) and the computer might actually calculate the drawing entries that way. When this happens, a good strategy is to perhaps bet a greater amount when you first walk up to the table and then reduce your bets dramatically when you think that you have been put into the computer. A player definitely wants to be especially careful doing this, however, because if the player gets caught trying to game the system in this way, then the staff might relegate the player to being rated based on a low bet all the time regardless of what the player does when he/she first walks up to the table.
Of course, when it comes to Drawing Entries or being rated for Player's Club Points or Comps in general, tipping the crew can occasionally go a long way into determining how a player will be rated. While it is definitely a positive, in many ways, to stay on the good side of the crew; it is important to remember that all of the dollars tipped cut into the Expected Value of whatever you are doing. For example, if you are betting $10 on the Pass Line at Craps, a tip of a single dollar represents your Expected Loss on 70.92 Pass Line bets! However, if you play Table Games the way I do (mostly just for fun unless playing Online) I'm known to be a flea bettor and a Whale tipper just because I think it makes for a more fun atmosphere if I treat the crew especially well.
The best opportunity to take advantage of a, 'Hot Seat,' Promotion is when the amount bet doesn't matter at all and the only thing that affects whether or not you have a chance at winning the drawing is having played for the full hour. In these cases, equity is much easier to determine in order to determine the Expected Value. If you look around and there are twenty other players at the beginning of the hour, and that particular drawing totals $250 in prizes, then your drawing equity is going to be $12.50 less whatever your Expected Loss on the game in question is. Obviously, $12.50/hour does not represent an opportunity that a well-bankrolled AP is going to fall all over himself to take advantage of, but if you are playing Table Games anyway, then it gives you a small opportunity to play at a positive expectation. Furthermore, that $12.50 an hour is actually a worst-case scenario because it also assumes that all twenty of the players that are there at that time are going to stay for the entire hour. If any of those players leave prior to the conclusion of that particular hour, then your equity goes up accordingly.
There are many games that can be played in order to take advantage of a promotion such as this one. If there is a Full Craps Table that has a ton of Center-Action (read: sucker bets) going on, then that might be an ideal Table for making Pass LIne + Odds bets because the time it takes to resolve the Center Action Bets, or Place Bets (if applicable) that you are not making slows the game down pretty substantially. For instance, if you look at this Wizard of Odds page:
A Craps Table with eleven players will only see about 102 rolls per hour, with 29.6% of those rolls being Come Out rolls, on average. That means that a player at such a table would be expected to make 30.192 Pass Line bets over the course of an hour. If the table in question has a $5 minimum, then the player is Expected to lose $0.0705 per Pass Line wager. When you multiply the Expected Loss per Pass Line bet by 30.192, then you arrive at an Expected Loss of about $2.13 on the total action. If we look at our earlier parameters of $250 in total prizes combined with twenty players playing the game, then the overall Expected Return to the player playing under these conditions is a positive $10.37 for that hour. While, again, that does not represent a huge profit potential or anything that an Advantage Player is going to be falling all over himself to get at, it's about as well as one can expect to do playing Craps straight up...at least in turns a losing game into a winning one!
In the event that there are fewer players at the Craps Table or that the Craps Table is so full that you cannot get a spot, then my suggestion would be to go to a Table in which you have some measure of control over the pace of the game without irritating other players. Either that, or you can go to a game that fundamentally moves pretty slowly such as Let it Ride. A good combination of both of these things, if available, is Pai-Gow Poker if you can find it at a low minimum. On Pai-Gow Poker, many players take their sweet time setting their High/Low hands which can give you, as a player, the opportunity to kind of, 'Stall,' a bit and achieve fewer hands per hour than would otherwise be expected to happen.
Remember that taking advantage of a Promotion such as this is not quite as simple as playing the game with the lowest House Edge, which is often Blackjack if you can get 3:2 Blackjack at a low minimum and play Basic-Optimal Strategy, but it is the effect of the Expected Loss on every individual bet multiplied by the total amount of bets that you will be making within that hour to determine your Expected Loss for that hour and offset it by your Drawing Equity for the hour in question. In other words, a game that would normally be considered one with a greater House Edge might actually have a lower loss per hour. One good example of this is CRaps v. Blackjack, even Blackjack with decent rules: While a Pass Line bet at Craps has a greater expected loss than a single hand of Blackjack, Blackjack often has so many more decisions per hour that, if you are not card counting, you might have a greater Expected hourly loss on the Blackjack game as opposed to the Craps game.
When looking to take advantage of a promotion such as this, the mantra is simple, do everything that you can to reduce your Expected Loss per hour, at least, everything you can that won't get you hated by the crew and/or other players. In other words, if you are playing Craps, you obviously do not want to sit there and fiddle with the dice for two minutes before every roll or they may end up being taken away from you...you could even be asked to leave the Table! However, it might be better to, 'Set,' the dice a certain way because it is something that players normally do and it takes a few extra seconds to do that rather than just to grab and fling them. Another thing you can do, in a non-obvious way, is to throw the dice somewhat hard against the back wall that way there is a lot of action on them after they hit the back wall. The effect of this will be that it will take an extra few seconds for the crew to visually locate the dice and call out the result. If you combine these two tactics, as well as watching payouts happen before you even start setting the dice (something many players do) then you can effectively, 'Stall,' the roll for an extra five-ten seconds when you are the shooter.
These may seem like cheap tactics, and they are, but there is any way to increase your equity on any type of Promotion, then that is something that you should certainly want to do, at least, within reason.