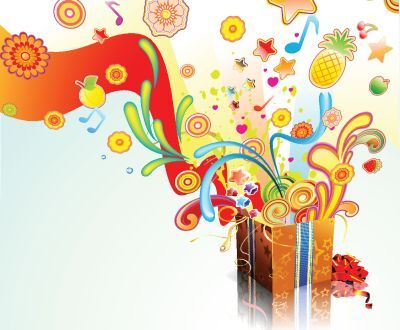 When a publisher asked Samuel Clements, better known to the world as Mark Twain, to write his autobiography, he didn't know what he was in for. Clements was in his early 70s when he began writing. He wrote...and wrote...and wrote...and then he wrote some more.
I am reading Twain's extended book as I write this, and what a book it is! One of the paragraphs tells about the enjoyment of being retired from his work, and then he defines his literary work in this manner.
During a stretch of 35 years I exercised my pen, in my trade of authorship, in the summertime and in the summertime only. I worked three months in the year and amused myself in other ways during the other nine. My average literary output for the 35 years was short of 70,000 words a year; but since I began to dictate, on the 9th of January 1906, I have not limited myself to the summer vacation as a working time but have spread my labors over all the months.
Last March when I went to Bermuda the second time, I estimated that I had dictated 400,000 words in the previous 13 or 14 months...I am not able to disguise from myself the fact that my life for the past 35 years and more has really been nothing more nor less than one long holiday, with three months' scribbling in each year which other people dignified with the great name of 'work', but which to me was not work at all, but only play, delicious play, and was never a result of compulsion or of the plodding of conscience, but only of a strong desire to entertain myself."
How true. How true.
For the past four decades or so, I have entertained myself by writing. I have been lucky that newspapers and publishers have thought enough of my entertainment toa actually pay me for the words I put out daily.
I started with a typewriter and when the computer age slipped up on the world switched over to a personal computer. It has all been self-entertainment. I have never written a word that I did not want to write.
Working for Joshua Chan and LatestCasinoBonuses.Com and LatestPokerBonuses.com has been another exercise in entertaining myself. Reliving my poker playing and my gambling escapades in casinos in many parts of the world has been a self-fulfilling journey that I would not trade for the world.
When I look back on it, I cannot believe that I have been so lucky. To meet and rub elbows with people like Doyle Brunson and Benny Binion has been an experience that makes me feel very humble. I think of the words of Henry David Thoreau, 'Most men lead lives of quiet desperation,' and suddenly have a great appreciaton for the people who need to work at jobs that are not fulfilling, jobs that they dislike or even hate.
A writer writes about things that hae happened in the past and that may even be ancient history. There are times when I write something for this website and think, 'Did I really do that? Did it really happen to me, or am I talking about somebody else?'
A writer doesn't only live one lifetime. He lives two or three lifetimes. I can appreciate the words of William Shakespeare: 'The world is a stage and we are all actors on that stage.'
I appreciate the letters I have received from the members of this website. Your letters are inspirational and help me to come up with even more ideas for columns. I try to address my columns to topics that you will appreciate. Some of them involve personal strategies that I have worked out over the years and some are just personal stories that happen in casinos or card rooms in America, the Caribbean, Costa Rica or elsewhere. All of them are true.
Several of you have suggested I write a book. I have given those suggestions some serious consideration. If I find a publisher willing to publish it, who knows? I don't think it will run 400,000 words like Clements' autobiography, but it will definitely be a journey about an entertaining life that gets more interesting with each passing day. Keep those letters coming.