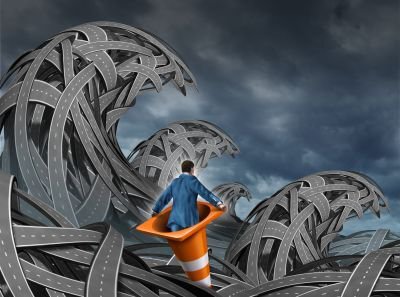 Imagine being a captain on a ship sailing through uncharted waters. You are at the helm steering your fleet vessel, sailing beneath a turquoise sky through waters that are calm but that could erupt into high waves at any time.
You are searching for treasure. Never mind what form it takes, whether it is gold buried beneath the sand or a trunk of diamonds and emeralds hidden beneath a coconut palm tree. You are captain of your fate and the future is yours.
This is what it is like to be a gambler.
Gambling is a very lonely game. Even when you enter a casino or card room with another person, you are going against chance and the elements on your own. There is nobody to bail you out if you make a wrong choice.
When I was married and lived in Phoenix, I would sometimes drive to Lake Elsinore, CA. or Las Vegas for a weekend of gambling. Sometimes my wife would accompany me, but more often I did it on my own.
I led an exciting life as a journalist. Every day was different and life was anything but dull. But poker or blackjack or betting on the horses gave it an edge that nothing else could rival.
While I wasn't always successful, I won more often than I lost. Sometimes I won big.
I played in poker tournaments where for a small buy-in I could win thousands of dollars. At one time during my early poker playing career, I found I was finishing in the money in 10 percent of all the tournaments I played.
The excitement began when I backed my car out of the driveway for the long trip to my destination. Whether I was heading to California or Nevada, the excitement would build up the closer I got to where I was going.
I could relate to the pirates of the Caribbean. Blackbeard and Henry Morgan had nothing on me! Like them in their days of old, I was on a mission and was captain of my own fate. Everything depended on my strategies at the table and that indefinable something called luck.
As the miles rolled by, I would map out my strategy. When I sat down at the table, would I be boldly aggressive or lay back and set traps? Sometimes I would bring instructional books with me written by the legends of poker. I would stop at roadside cafes, order coffee from a pretty waitress, and study those books, taking careful note of passages I had marked as special.
"What-cha writing about?," a waitress would say, her pencil poised above a note pad.
"I'm going to play in a poker tournament," I would say. "I'm mapping out my strategy."
She would lean back and say dreamily, "Gee, I wish I could go with you. It gets kind of boring around here." And she would go back to work.
It never gets boring being a poker player or a gambler. Not when you are captain of your fate.
Not that the trips would be without danger. I still remember the time I drove to Las Vegas and came in third in a Draw for the Gold low-ball tournament at the Riviera Casino on the Strip. When I lost my final chip, I rose and went to the money room where a solemn cashier counted out my winnings. They totaled over $18,000.
I called home and told my wife. She was thrilled.
As I left the casino parking lot for the four-hour trip back to Phoenix, I saw a falling star and smiled.