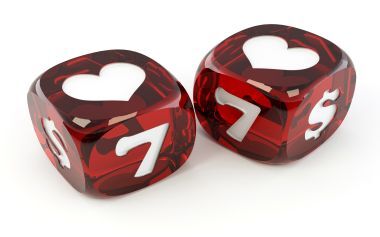 One aspect of being an Advantage Player (even recreationally so) that is undoubtedly the case is that one tends to spend a lot of time in casinos. Believe it or not, this can occasionally come with a personal cost (even if it is my favorite thing to do) in the form of the necessity of Negative Expectation Gambling at times.
I spend so much time in the casino, in fact, that it is often necessary for my girlfriend to come along with me, which is just fine: I actually prefer she be there! Unfortunately, she does not share my enthusiasm for Video Poker, (one of the few, and often only, means of Advantage Play at the casino we most often frequent) however, there are a number of other games that she does like.
It started off innocently enough, when I would be embarked on a positive expectation play, I would give her a few bucks with which to play negative expectation Video Keno for low bet amounts, a game that she once enjoyed but has since lost interest. The reason for this is because the Video Keno Games in question were all on the same machines as the Video Poker bank, so it offered her the opportunity to be doing something other than sitting around and watching me. While I do my best to be conversational when I am playing, it can cut pretty sharply into my hands per hour (and that is just so I am careful not to make basic physical errors such as hitting the wrong button, not just in terms of playing Optimally) so there are times, from her perspective, that I will essentially just, 'Zone out,' even though I tend to be more focused on the task at hand at those times than others.
On these occasions, it can often be difficult to get my attention, and she'll often just leave me to do what I am doing, especially if I am playing during a points multiplier time (which adds two percent, in the case to which I am referring) and all of the hands per hour I am losing can be directly translated into money lost. However, this type of solitude comes at a small price which is the fact that she likes going around the casino and playing other games with me!
Generally speaking, I will only allow a small percentage of my Expected Profits from the other activities to be immediately turned around into Expected Losses playing Negative Expectation games because, as you've heard me say by now, Actual Results do not matter in the short-term, regardless of whether the game is positive or negative expectation. What we will do then is go around and play some slot machines that she likes (such as YardBirds and Better Off Ed) and a few that I like (such as Quick Hits) and I assume that I have an Expected Loss of 20% of all monies bet as opposed to my usual Expected Profit of 5% of all monies bet on the other stuff.
The result of that, obviously, is that we spent significantly less time going around playing slot machines than we do on the Advantage Play type plays. However, this fact is partially offset by the fact that we tend to have a much lower average bet on the slot machines, so that enables us to increase the length of those sessions somewhat. For example, if I can get $3,000 coin-in at an average advantage of 4%, then I have an Expected Profit of $120 during that particular play. Therefore, I am willing to eat about 5% of that expectation ($6) in Expected Loss on the slot machines. Of course, I said 5%, but in this particular case, I would probably allow an Expected Loss of about $20, especially since I am grossly overestimating the House Hold on the machines at 20%.
If I assume that I am going to lose 20% of all monies bet and am allowing for an Expected Loss of $20, then that means we may only play through $100 on the slots which is only 200 plays at an average bet of $0.50/spin. However, if that's what it takes to keep my significant other happy and still coming to the casino with me, then that's what has to be done.
This obviously is not the correct decision at all as, given the differences between how many hands I have to get in to achieve my Positive Expectation compared to how few hands it takes to achieve this negative expectation, I am essentially taking a portion of my profits and flushing them down the toilet. However, I almost look at it as choosing a strong relationship over work which, on occasion, is a choice that just about everyone finds himself or herself confronted with. I would also be remiss if I neglected to admit that, while we are playing the machines (taking turns on the same ticket, generally) I can often, 'Lose myself,' in the game if we are playing something that I enjoy.
Of course, one potential alternative would simply to not have her come to the casino with me as frequently, or to go, but do something else altogether while I am playing Video Poker, but I assume that we are both happy with things the way that they are or one of us would be doing one of those things. Either way, we certainly enjoy spending the time together and I certainly have taken an interest in hobbies (movies, for instance) that she has that would otherwise not concern me in any way whatsoever.
As a result, we will continue to frequent the casinos together and we will continue to play a small portion of our Expected Profits on completely negative expectation games in the event that the casino has at least one of the titles she likes. Overall, I have to say that I'm pretty happy with the arrangement...
...but, man, I really wish she would learn to like Video Poker!