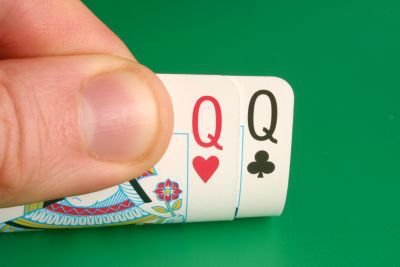 Frank Sinatra had a lifelong love affair with Las Vegas that ended on May 14, 1998 when the crooner suffered a fatal heart attack.
Only death could halt the crooner's romancing of the gambling mecca that he helped build.
A native of Hoboken, N.J., which was part of the heartland of the Mafia, Sinatra rubbed shoulders with Sam Giancana and other major crime figures who financed the building of the glittering casinos where he later performed, gambled and womanized some of the most alluring females of his generation.
One of Sinatra's signature songs was 'Luck Be A Lady.' And for half a century, Lady Luck seemed to smile on him.
He was a headliner at Wilbur Clark's Desert Inn. He headlined at the MGM Grand, Caesar's Palace, the Sands and other casinos where on a nightly basis rubbed elbows with gamblers and tourists from around the world.
Like all romances, Sinatra's love affair with Las Vegas did not always go smoothly. Sinatra was a gambler who played high stakes baccarat and blackjack. He commanded the highest salaries ever paid to an entertainer, but his gambling addiction often surpassed what the casinos offered him.
Born with a Sicilian arrogance that had to be seen to be believed -- his son, Frank Jr. whom I met in Phoenix, AZ. inherited it from him -- Sinatra woould cajole casino management for credit at the gaming tables. And for a while that worked.
For more than a decade, Sinatra owned LasVegas. He never had to worry about his casino credit. After all, his singing pulled the public into the casinos and made his bosses millions of dollars.
For more than a decade, old Blue Eyes was King of Glitter Gulch. Then slowly his luck began to change.
Sinatra bought an interest in the Cal Neva Resort in Lake Tahoe where he had been performing. He talked Dean Martin into investing in the same casino, and his old friend Sam Giancanna, who was dating singer Phyllis McGuire, became a regular at the casino.
One of his regular guests was Marilyn Monroe who was carrying on an affair with President John F. Kennedy. Marilyn's life was in a shambles -- she had divorced baseball legend Joe Dimaggio and she was depressed and suicidal.
The Federal Bureau of Investigation had the Cal Neva under surveillance because of the Mafia ties. Sinatra eventually had his license to operate a gambling casino revoked because of his association with Giancanna.
Frank didn't care. He returned to his old love, Las Vegas, where he formed the Rat Pack and continued gambling, womanizing and drinking in parties that lasted until dawn.
In an interview, Phyllis McGuire said, "Frank had grown up with the boys. He couldn't understand why he shouold end his friendship with guys like Giancanna. The mob had helped him out of his contract with big band leader Harry James and he felt he owed them a debt."
As Frank's drinking and gambling worsened, he began running into problems at the casinos where he was performing. One night when a casino cut off his credit, Sinatra became enraged. He began screaming and yelling obscenities. Carl Cohen, a burly Mafia casino executive, came over to see what the problem was.
Sinatra threw a chair at him and Cohen punched the inebriated vocalist in the mouth, knocking out the caps to two of his teeth. Enraged, Frank refused to perform at the casino and skipped over to Caesar's Palace.
Another repeat incident occurred at the Sands. It was very similar to the previous one except in this case a top casino executive pulled a gun on Frank. The escapade ended peacefully and a meek Sinatra returned to his room to sleep it off.
Until his death, Sinatra along with his pals Dean Martin, Sammy Davis Jr., Joey Bishop and Peter Lawford continue their outrageous living style. They performed all over Las Vegas, pulling in thousands of paying fans to see their antics and to hear Sinatra sing.
And when the romance ended on May 14, 1998, Las Vegas changed and has never been the same.