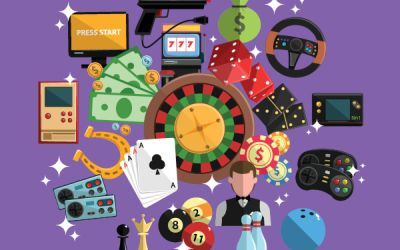 No gambler enjoys going on a losing streak.
It certainly fouls up the perfect life. It shortens one's temper and makes a person less generous with his money.
When the cards turn on a poker player, it can prove devastating on a short-term basis. When I am losing, my confidence ebbs and I am under the influence of a divine discontent that makes me wonder what I am doing wrong.
Poker wins go in streaks. At least, that has been my experience over the years. Because I have been on a losing streak, I am going to try to break it by making a long cross-country trip. I'm going by car so I can experience the freedom of the open road.
A losing streak generally starts when a person plays too many hands. This means you should rein in your eagerness to bet. Save that money for premium hands that work four ways and that give you plenty of 'outs.'
Being Taurus and Italian, I sometimes get into trouble because of my stubbornness. I keep on playing the border-line hands hoping to overcome the odds. Alas, that seldom happens and my chips suffer.
Now poker players rarely have hobbies they can turn to when they aren't playing poker. I am a reasonable tennis player and I played golf until I broke my arm when a green-broke horse threw me. I lost some of the power in my right arm, and have been trying to get into a mood to play golf ever since.
Changing your opponents is a good way to stop a losing streak. Your new foes may be better or worse players than the old ones. The only way you can find out is to play them.
Another way to stop a losing streak is to change games. I am thinking of playing blackjack and dice when I arrive in Phoenix. A controlled roll in dice sometimes pays off, and blackjack is a staple game for most gamblers.
I'll do some horseback riding when I arrive in the Valley of the Sun. There's a riding stable near South Mountain that rents good horses for $25 an hour. Another stable exists next to the Superstition Mountains.
I think I'll rein up a good horse and do some exploring along those ragged ridges where Apache Indians once concealed themselves before an attack. The Superstitions were referred to by my artist friend Ted DeGrazia as 'lmy gems.' Ted, who built the Studio of the Sun art gallery in Tucson, loved taking a horseback ride into the Superstitions.
He painted the mountains as well as the Yaqui Indians who had roamed those spires in the old days. I rode with Ted one weekend when he burned $1 million worth of original artwork beneath a wooden Apache cross. Ted burned the paintings to protest the federal inheritance tax law which he felt was unfair to artists. The protest worked. Sen. Barry Goldwater, who was a fan of DeGrazia's, introduced a change to the inheritance tax law which passed in the U.S. Senate.
Before he died of lung cancer some years ago, Ted revealed to several friends that he had buried some of his paintings near Weaver's Needle in the heart of the Superstitions. He didn't give the location. Ted had a wicked sense of humor and was too wise for that. But I know the location is within an hour's horseback ride of the site where we camped next to a spring. With that knowledge and a little bit of luck, who knows what I might find?