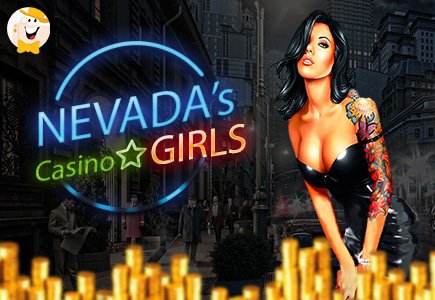 The oldtime gamblers and gold prospectors referred to them as 'soiled doves' and every gambling town had them.
These were the women who made themselves available to men for a price. Sometimes they would hang out in the bars or in the hotel lobbies. In other cases, they would become acquainted with a bell captain, a bartender, taxi drivers or an employee of the casino or hotel where gamblers would stay.
Las Vegas was a haven for women of the night. When I first began traveling to Glitter Gulch, our nickname for the city that never sleeps, I stayed at Binion's Horseshoe on Fremont Street in the downtown area.
An ancient bell captain who went by the name of Slim would carry my luggage to my room. His face was leathery and tan, reminding me of a roadmap of Texas. He had snowwhite hair and a twinkle in his eyes.
The first time my friend Dave Molina and I stayed at the Horseshoe, Slim carried our suitcases to the room. I tipped him and before he left, Slim said, in a country drawl, 'Well, thank yew, boys. Just remember Slim is your friend. If you need anything during your stay in Las Vegas -- and I mean ANYTHING -- just call down to the bell desk and I'll take care of it.'
'Anything?,' Dave said, grinning.
'Anything,' said Slim, winking. 'I know you boys are hard-working young men and you probably would enjoy a bit of feminine companionship. Would I be correct in assuming that?''
'Keep talking, Slim,' I said.
He continued. 'Well, I got a young thing who looks just like Debbie Reynolds. She is certainlly available for a bit of feminine companionship. And all it would cost is just $20. That's without a tip, you understand.'
That evening, Dave and I played blackjack. We drank Coors beer and Cuba Libres. I won around $600 and Dave won about $200.
We ambled back to the room around midnight. Dave picked up the phone and called the bell desk. He spoke briefly to Slim, hung up the phone, and we waited.
Yep. She could have been a dead ringer for Debbie Reynolds. She lived in Phoenix where she worked as a school teacher. She told me candidly that she more than doubled her annual salary by working as a soiled dove in Sin City.
Reno also has its share of soiled doves. You can find them in the casinos that border the Truckee River in downtown Reno, or you can travel a few iles to the infamous Mustang Ranch or one of the other establishments where prostitution is legal.
When I lived and worked in Los Angeles for the Herald-Examiner, a flying service advertised $10 champagne flights to Searchlight, NV. For just a sawbuck, they sold you a round-trip ticket to Searchlight and gave you a free bottle of champagne.
The planes were old twin engine jobs, and the flight attendants had runs in their nylon stockings. When we took off down the runway in Burbank, I thought we'd never get off the ground. But we made it to Searchlight, hometown of Sen. Harry Reid.
There we played blackjack and poker. One of the bartenders became friendly with me and asked if I planned to visit the town's redlight district.
'They have some very pretty girls and it's just a couple of blocks down the street,' he said, handing me a beer. 'I'd highly recommend it.'
Some things never change. While Slim has gone on to his eternal rest, life goes on and Nevada's casino girls will always be available for the asking. Let the games begin.