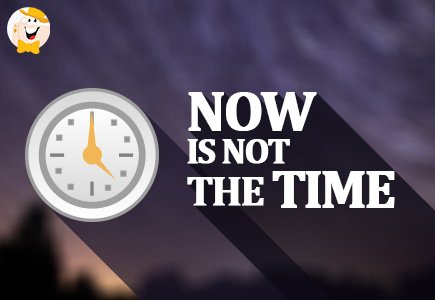 I actually had this Editorial in mind and was finished with it prior to Glo Wood publishing her news report relating to the Trump Taj Mahal strike:
Taj Mahal Casino Employees Strike To Fight Subpar Healthcare Plan
However, in light of her publication, I have ended up making some Edits to this Editorial, fortunately I had not yet submitted the original version for publication yet, so this is the Amended (and only) published version of this Editorial:
Currently, the Atlantic City Casino Workers Union, Unite HERE 54 is striking against the Trump Taj Mahal citing pay cuts and reductions or complete removal of both retirement and health insurance benefits. Just for the record, I don't really define myself as being either, 'Pro-Union,' or, 'Anti-Union,' but I certainly recognize that Unions will sometimes overreach in order to get what they want. Furthermore, I would also like to point out that the Unions (in my opinion) only represent the workers to the extent that it is beneficial for them to do so, in other words, so that they can collect Union dues.
What the Union is essentially expecting is for the Trump Taj Mahal to offer Union employees the same set of health benefits that they enjoy in the other Atlantic City Casinos, including the Tropicana which, as the Taj, is owned by Carl Icahn. The Union has successfully negotiated this particular set of benefits with all of the other Atlantic City casinos, currently, with exception only to the Trump Taj Mahal.
The question is: What is the difference between the Taj Mahal and the other Atlantic City Casinos that Taj might actually have a cognizant argument to the effect that they cannot offer the same benefits?
The answer to that question is that the Trump Taj Mahal IS losing money and HAS BEEN largely losing money for the last several years. A look at the monthly Atlantic City Casino revenue reports will reveal that the Taj has been slogging along either at or near the bottom, and also, it performs the worst for a casino of that size. An open Taj Mahal that is losing money might employ people at what they consider to be less than Optimal working conditions...but a closed Trump Taj Mahal would not employ anybody!
Carl Icahn has recently bought out the remainder of the Trump Taj Mahal and is prepared to invest tens of millions of dollars in order to improve the property (which is, largely, still fairly nice) and make it one of the premiere destinations in Atlantic City again. However, if he is forced to devote these monies to something other than property improvements, then the property improves at a slower rate and the desirability of paying a visit to the property is not increased as quickly.
The point that I am trying to make is that, if the property closes, then nobody has a job of any kind working for the property...except the property liquidator guys, I suppose they would technically have some work for a limited amount of time. The Trump Taj Mahal has performed poorly over the last several years and was dealing with an over-saturated market on the Demand side until several Atlantic City casinos shuttered in 2014 including The Atlantic Club, (R.I.P) Trump Plaza, Revel and The Showboat (which was actually profitable at the time it shuttered, but one could speculate that CET wanted to save on costs by directing its Showboat traffic to one of its other Atlantic City casinos via the Total Rewards program and therefore increase its margins).
The Trump Taj Mahal was very nearly one of the casinos to close during that year, and in fact, the possibility of the casino seriously looking at closing was on the table as late as late 2015. The property barely managed to scrape by in the war of attrition that plagued the over-saturated Atlantic City Casino market in 2014.
Furthermore, the establishment also faces uncertainty that will be determined later this year. On Election Day in November, residents of New Jersey will be voting for something other than who they want in Congress or who they want the next President of the United States to be...they will also be voting to determine whether or not they want to end the monopoly on Atlantic City casinos and legalize casinos to house themselves in Northern New Jersey.
While it would seem that those casinos would not open for at least several years, any labor agreement reached between the Taj and the employees would likely carry over until that time.
Obviously, it was not just market saturation in Atlantic City that led to the troubles experienced by the Trump Taj Mahal and other Atlantic City casinos in 2014. The State of New York, who once did not compete with them, now does in the form of their Class II Video Gaming devices and Electronic Table Games. Atlantic City also has a ton of competition coming from the Philadelphia area in the form of Sands Bethlehem, Harrah's Chester, SugarHouse Casino in Central Philly, Valley Forge Resort and Casino located in Valley Forge, and Parx Casino located just a couple of miles from Downtown Philadelphia.
There are also gambling options available in Delaware now, which was not always the case. People could also make the argument that casinos in relatively nearby states, such as Maryland, Ohio, Michigan, Indiana, Illinois and the other casinos in Pennsylvania make the prospect of a weekend trip to Atlantic City less attractive to denizens of those states because there are already casinos far closer to where they live!
The point of the matter is that Atlantic City does not have anything near the market that it once had, and with the legalization of Commercial Casinos in other nearby states (some of which have not been built yet) as well as the potential for legalization of Commercial Casinos in Northern New Jersey, it is understandable that a company that has been losing money in the current market climate might not be too keen on increasing anything on the expense side as that will just spell doom for it faster. In fact, it is conceivable that the Taj may well decide that it is not going to survive if the are forced into expensive health insurance coverage plans without first being able to implement their property improvements and seeing if that turns things around a little bit. In that sense, they might not care what the November vote is and could theoretically close in advance of that.
Keep in mind that the owner of Trump Taj Mahal, Carl Icahn, also owns the Tropicana. As a result, in the event that the Taj Mahal closes, he could market very aggressively to Taj Mahal customers to get them to take their business to the Tropicana. He also has access to the player database for the Taj as well as all of their mailing lists, so with the right combination of Marketing and seemingly attractive offers to the Taj players, it stands to reason that the Tropicana has a leg up on bringing some of the Taj business their way.
It is also apparent that Carl Icahn is not categorically against the workers, because as multiple Articles have mentioned, the Tropicana is one of the other Atlantic City casinos that operates under the same agreement (with respect to health benefits) as the Trump Taj Mahal. Therefore, I can only conclude that it is not that Icahn does not want to give the workers the health benefits that they desire, but rather, that it is simply not practicable to do so.
The fact is that Carl Icahn is investing his money, and has already invested significant money, just to keep the Taj Mahal going. The fact that it remains open, at all, is because of Icahn's apparent opinion that the Taj can turn their situation around. However, agreeing to a costly labor proposal is not going to help the company do that.
Of course, one can make a customer service related argument stating that, if the workers are given that which they are demanding, they will be happy as a result and will, therefore, be more satisfied with their jobs thereby effectuating improved customer service. While I do not entirely disagree with that position, I will say that customer service should not be a conditional if a company is employing you and you are working there of your own free will and volition. In the event that you are working for a company under a certain set of parameters that you are either implicitly or explicitly agreeing to, even if those parameters are sub-Optimal, I would suggest that you should provide good customer service because it is your job to provide good customer service.
Customer Service should not be a contingency, it should be a requirement. If you are not engaging in effective and friendly customer service practices, as an employee, then you are partially responsible for the fact that the company is losing players, losing money, and as a result, not able financially to provide you with the benefit package that you want. That is such a simple concept that it is almost ridiculous, you need to make the company money in order for the company to provide you with the wages and the benefits that you want.
While I have not been to the Taj Mahal more than a handful of days this year, I will say that the Customer Service has been friendly, courteous and professional every time that I have visited the casino this year….with the only exception being a cocktail waitress constantly referring to me as, 'Daddy,' that was just creepy. Other than that one waitress, though, who I believe thought that she was somehow flattering me, everyone else at that property has been friendly, prompt, courteous and professional...so I am not going to actually outright suggest that customer service has suffered as a result of the Union, and by extension, the workers, not getting what they want.
Of course, there are some who would suggest (as did the President of Unite Here 54) that the Trump Taj Mahal is largely responsible for its own failures and that it cannot be entirely attributed to decreasing market on the demand side. In an interview with Press of Atlantic City, the Union President can be paraphrased as essentially saying that, for years, the Trump Taj Mahal did not make any meaningful investments into property improvement, an effective Marketing program to draw players, and also the elimination of health and retirement benefits (they were bankrupt) also served to be detrimental to the casino both in terms of visitors and the public opinion.
Those are all fair points, it was likely the mismanagement of the Trump Taj Mahal under former CEO of Trump Entertainment Resorts, Robert Griffin, as well as his predecessors, that likely led to the relatively swift downfall of what, at the time of its opening, was the nation's most expensive casino to build. However, pointing the accusatory finger at people in the past and using 20/20 hindsight is not going to do anything to improve the now.
Certainly, the property can look back to several years ago and realize that there would have been an opportune time to invest in property improvements that would have kept the establishment up to date, and certainly, that fact has been recognized and that is what the property is attempting to do now. With that said, looking at mistakes in the past does not change the position that the company is in now, nor does it change what the company is able to do now.
In the sense of now, Carl Icahn has recently bought out what share of the casino he did not previously own and it is being managed by the same group that manages Tropicana which is, again, a profitable casino even in the highly competitive market. Icahn is also looking to invest tens of millions of dollars in property improvements in order to make the place attractive to people wanting to visit Atlantic City again. However, he is suspending some of the money (essentially) pending the November vote that may legalize casinos in Northern New Jersey.
Carl Icahn is not a stupid man, however, and he does recognize the old adage that, 'You can't chase bad money with good,' and it is for that reason that he is hesitant to give the workers their full complement of benefits back as well as to invest hundreds of millions in the casino. There are a number of market forces at play that will determine what he does as relates the property and its employees, and he simply has to be given the time to try to determine what the probable future of the company is before entering into any agreements that will require the investment of additional millions of dollars.
A company simply cannot pay good money along with a strong benefits package if they are not making anything. Carl Icahn is taking a risk investing anything in the Trump Taj Mahal because any investment that he makes could end up being sunk money. As much as I would like the workers to be able to get the benefit package they are seeking, there simply exists the possibility that it is not feasible at this time.
I would also suggest that the strike itself has Unite HERE 54 employees going above and beyond in being detrimental to the property. For one thing, a flier was forced through my car window stating, among other things, that the property has found something like 200-something rats over a period of about six months. Personally, I do not take that too seriously because, using logic, I simply look at that as a huge property with many different eateries experiencing the presence of rats where the property is located near a huge body of water, you know, the Atlantic Ocean. I would be much more surprised to find that fewer rats than that had been found in the property.
The flier that was shoved through the window of my car also listed other litanies of perceived slights against the property in terms of its condition. Of course, as previously stated, these are all things that Carl Icahn is engaged in investing significant sums of money in order to improve.
In my opinion, the majority of the allegations on the flier in question, even if true, are not at all directly pertinent to the working conditions that the Union is seeking, and if nothing else, could prove detrimental to the long-term health of the property. For example, many long-time visitors may see this flier and decide that they do not want to visit the property anymore, even if the property eventually concedes to the demands of the employees. Obviously, anything that would result in a loss of business for the casino could either hasten, or actually effectuate, the closure of the property which would result in a monetary loss for Icahn as well as the workers who, as a result, would no longer have jobs at all.
The picketing is also taking place on two fronts: The street side entrance of the casino as well as the Boardwalk side of the casino. During my visits to the property when these pickets were taking place, I found that the Boardwalk side picketing represented something that I would consider reasonable. The Union members were singing songs, playing kettle drums, and generally not being unduly invasive of people who chose to enter the property.
In contrast, the picketing taking place on the street side of the property was nothing short of unruly and, quite frankly, may have went beyond the realm of what would be considered, 'Peaceful public protest.' For one thing, the picketers were literally screaming at all cars as they entered the property, and a couple of the picketers temporarily impeded the progress of my vehicle by way of standing the driveway...which is definitely NOT permitted in a peaceful public demonstration. It is true that they have the right to yell and scream as loudly as they want to, however, what they do not have the right to do is impede the progress of oncoming vehicles.
Furthermore, since my windows were down, one of the picketers in question actually inserted his head and upper body in the passenger side of my car (where my girlfriend was sitting) without being invited, which is a clear invasion of privacy. This was when he inserted the flier into my car and briefly engaged in what I will generously term a, 'Conversation,' with us about the property. While this individual's actions are not, obviously, representative of the actions of the Union as a whole, he certainly represents the Union and this invasion of privacy and personal space did not portray the Union in a positive light whatsoever.
To that extent, Unite HERE 54 and the employees that represent the Union should keep in mind that they are representing the casino workers for all of Atlantic City, and as such, that their actions could be detrimental for all Atlantic City casinos rather than just the target Trump Taj Mahal. Perhaps I might have decided that I do not want to gamble in any Atlantic City establishments because I do not want to be indirectly supporting Union Members who would so gratuitously invade my personal space and privacy by physically inserting themselves into my automobile. This is something that these workers should keep in mind as they are engaging in their protests: While the primary objective is to picket against the Trump Taj Mahal, and they are fully in their right to do that within the legal parameters of peaceful public demonstration, they are also representing all of the Union Member casino workers in Atlantic City at the same time so actions that could be considered, 'Over-the-top,' reflect poorly on the Union Members as a whole.
I will say that we decided to walk to the Tropicana via the Boardwalk on that day, and like an idiot, I guided us in the direction of the Showboat (which is now just a hotel) as well as the Casino Formerly Known as Revel, which is currently not operating as anything. Those of you familiar with Atlantic City might recognize this path as exactly in the wrong direction, although, I did run into one of the Unite Here 54 Union Members who engaged me in a peaceful conversation.
He had an interesting story to tell: Apparently, he has retained his membership in the Union even though he worked for the now-closed Revel (he was down that way just because he wanted to take another look at the property) and he worked as a bartender in one of Revel's many clubs. He spoke to me, at-length, about how much he enjoyed working at Revel and how beautiful the property, built for well over a billion dollars, is both inside and out. He also spoke to the property's mismanagement (I agree) with the way that they tried to carve out a market position that did not actually exist in Atlantic City by refusing to, 'Cater,' to low-rollers and day trippers as well as the highly questionable decision to be an entirely non-smoking casino.
The biggest point that he made was how the Revel was fundamentally poorly designed as it took trips on multiple elevators and escalators to get to the casino floor, in his words, "You look at any other casino in Atlantic City, on the boardwalk, you walk into the building and there's the casino, right? How does that not make sense? You want people to gamble, you enter from the Boardwalk directly onto the casino floor or, at least, near the casino floor. You shouldn't need a map to get onto the casino floor, you should need a map to get off of the casino floor!"
Anyway, though he retained his Union membership and was on his way to picket on the Boardwalk side of the casino, he did state that he relocated to New York State and found a lucrative position in a restaurant. He might even have said that he lived in New York City rather than elsewhere in the State, but by the time we talked about that, we were near the protest which was quite loud (though peaceful on that side) and I couldn't really hear him any longer.
He admonished me for visiting the Taj Mahal, of course, but he did it in more of a playful and teasing way. I countered that I was there because it was the only place where I had a sufficient card level to get free parking (not entirely true, nor my only reason for visiting) and he said that was fine as long as I didn't spend any money there.
"So," I asked, "You don't want me to tip the valet guy."
He replied, "Well, I guess I shouldn't tell you not to tip the valet driver, no, you should definitely tip the valet driver. I have to look out for my own."
That's what a Union should ideally be about, looking out for the best interests of their own. In my opinion, the best interest of the Union would be to do everything they can to help the Taj Mahal remain open until they either manage to turn things around, or not, but contributing to digging a hole deeper that will eventually turn into a grave does nothing for anyone, Union Members included.