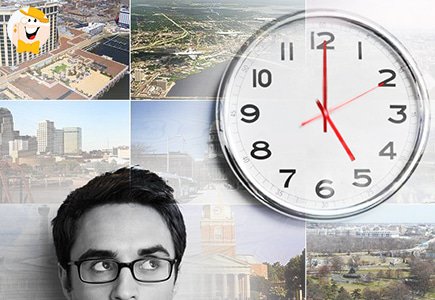 There are many people out there who are proponents of what is known as, 'The Butterfly Effect,' which is essentially the notion that a single event can have an impact on a multitudinous number of people who, at least in the direct sense, do not appear to be linked to that event in any way whatsoever. That notion came to my mind recently as I consider the course of events that have led me through the last several years, all the way to writing this very Editorial, and beyond.
With respect to Advantaging playing, it is certainly not something that I have done or had an interest in for the majority of my life, at least not in any serious way (to wit, I am not even old enough that I have been able to legally enter casinos for the majority of my life) and, in fact, Advantage Play is not even something that I have looked at seriously throughout the majority of my adult life. For many years, all the way up until my Mid-20's, the only Advantage Play of any kind that I really participated in was in some way related to playing Poker, or alternatively, VERY small-time casino Promotions that were nothing short of a no-brainer and did not require any real knowledge of how to play or of the math behind a particular game.
The day that things changed in that regard was during a visit to what I still consider one of my, 'Home casinos,' I had been visiting weekly to take advantage of a temporary Promotion by which, by playing I believe it was $100 through on any game whatsoever, an individual would be awarded in the amount of at least $20 Free Play automatically. It might even have been $20 coin-in or $50 for $20 Free Play, I don't remember at this precise moment.
Anyway, I knew about enough to know that Video Poker was better than slots, but did not care enough to increase my value by learning an Optimal Strategy for the available Video Poker offerings, or even learning a somewhat proper Basic Strategy for the game in question. I was satisfied that I could play well enough based on just guesstimates of what the correct hold would be on a given hand that I would still be at an advantage under the terms of this Promotions, and as it turned out, I was right.
For one reason or another, I did not feel like leaving one particular day, but I knew slot machines were fundamentally negative...not because I had any knowledge of numbers or had analyzed any of them to that point (I hadn't) but simply because I reasoned that the casinos could not remain open without making money, and they could not make money unless the slot machines were holding more money than they were paying out. Pretty simple, right?
It was on this day that I wandered around the casino and happened to see someone on the Rules screen of a particular slot machine that had a, 'Guaranteed Free Games,' in the event that someone went at least 100 consecutive wagers on the machine at a given denomination without hitting for any Free Games. Despite my complete and total lack of knowledge as it pertained to advantageous machine play, I recognized this proposition as a complete no brainer: You just wait for people to go a particular amount of spins without hitting the Bonus Games, and as soon as they leave, you sit down at the machine and are effectively guaranteed to hit the Bonus Games within an amount of spins that, at that point, had to be less than 100.
Pretty simple, right?
And, simple it was. In fact, that is exactly how this play worked and it essentially amounts to what many machine AP's refer to as a, 'Vulture,' play, even though I had no idea what you would call it at that time.
Near these machines was a machine called, 'American Original,' which is either a 25 or 50 line machine upon which an individual had the option of playing as little as one Line for as little as one unit per Line, and a penny was one unit. In other words, you could sit there and 1play the machine at the low cost of just $0.01 per spin. That is exactly what I did, but not because I had any interest in the American Original game, (it sucks and is extremely boring, even if you are playing more Lines) but because I was counting the number of spins that the individuals playing those other Slot Machines were making without hitting the Bonus Games and deciding whether or not I wanted to jump on that machine when they left.
At the time, I had settled on some arbitrary number that may have been seventy (or so) spins without hitting a Bonus and then I would go and jump on one of those machines at that particular denomination. While it is true that the Bonus Games did not return a lot taken individually, I eventually decided it was prudent to attempt to figure out how many times over the bet the Bonus Game returned on average and eventually arrived at the conclusion that it was 20x the bet.
Of course, this immediately led me to the nonsensical belief that I should only jump in if the individual who had been playing made eighty (or more) spins without hitting Free Games and then got up. It didn't take me long to realize that was nonsensical, though, for two reasons:
1.) The Bonus Games could theoretically hit prior to going one hundred spins without them, so the probability of hitting the Bonus Games, 'Naturally,' had to somehow be worked into the equation.
And, most importantly:
2.) The Bonus Games did not comprise the ONLY return on the machine given that some of the spins that were not taken during the Bonus Games yielded profits, as well, therefore whatever a person is expected to make from the regular spins had to be taken into consideration.
I eventually arrived at a new number that I would wait for and then jump on the machines. On average, I probably spent a couple hours every evening there just waiting for people to get off of these machines, and while that may sound boring (and was) the game yielded some pretty consistent profits for me until they got rid of them, for whatever reason. Of course, there were some nights that I would go in and immediately walk back out because nobody happened to be playing those games at the time and I was not going to sit there and wait in the hopes that a bunch of people would suddenly materialize and start playing those units.
Either way, and it may have been before or after the machines were removed, it occurred to me that if those machines could be beaten, perhaps there were also other machines that could be beaten. I searched the Internet for information on beatable slot machines and hit upon a bunch of different, 'Slot Strategy,' sites that I had enough common sense to immediately dismiss as garbage. However, I eventually hit on Wizardofodds.com and, from there, WizardodfVegas.com and LCB which had more information about how to legitimately beat casino games than I could have ever imagined, and that was true for Online Gambling and Land-Based Casinos alike.
Of course, I knew that there still had to be other ways to beat machines that had not yet been discovered, and I also recognized that different machines might have different settings and not every way to beat Online Promotions had ever been looked at, so I busied myself with looking at new angles still. It was either just before or just after that during which time I became an Administrator on the WizardofVegas Forums, which were later bought out by LCB, and here we are with me writing this Editorial.
It is possible that some other path may have eventually led to this moment, or to a moment very similar to this one, but it could also be argued that all of this and the last several years of my life came to pass because I felt like meandering around a casino one day.