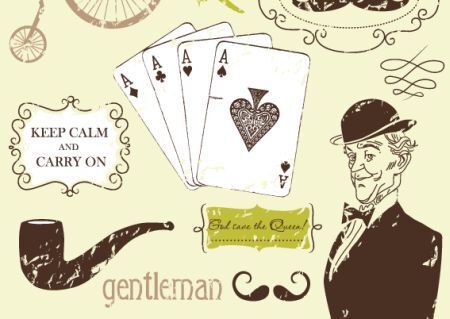 Although Benny Binion has been departed from this earth for many years, I believe he has gone on to a better place. I call it Bennie in high style.
Let's look at the plusses in Bennie's life. He was born in Texas, grew up on the open range. He slept beneath the stars in a sleeping bag with his saddle as a pillow beneath a Texas sky.
He learned to play poker with the ruffians and scoundrels who gathered around those horse-drawn wagons. They taught him to cheat at cards and how to win at dice.
Somewhere along the way in a crooked gambling game, Binion was forced to defend himself and shot a man to death. He never served time for the shooting and was acquitted in a court of law.
Benie moved to Las Vegas to open a casino. The spitting image of James Cagney and equipped with a Texas twang that made him sound like Dale Robertson of 'Death Valley Days,' he fit in well with the Vegas landscape and quickly founnd himself the owner of a gambling franchise.
He called the place the Horseshoe and erected a large neon sign that spelled out the name. Bennie came up with a tried and true formula that drew in the customers -- good food, good booze and good gambling.
He also developed a policy whereby he didn't want to see people leave his casino totally broke. People who gambled all their money at the Horseshoe could be pretty well guaranteed of gas money or a bus ticket to get them to the next town.
No, I can see Bennie in my mind's eye in high style. He probably has his own special cloud with a silver saddle for a pillow. And there nearby, if he was lucky enough to be accepted by the Golden Handshake, is his lifelong pal Johnny Moss.
Now when it came to judgement, Bennie walked a fine line. He had killed a man but he argued self-defense and was exonerated by a jury. But Johnny Moss had served several years in a state penitentiary after shooting a person in another gambling dispute.
I well remember those special promotions that the Binions held to keep their customers happy. Once Bennie gave away tickets for every flush or better that you made. He led the contest over a 24-hour period and gave away hundreds of dollars to the winners. I remember once I had so many tickets involved that I stayed awake 48 hours and won twice -- $500 and $750, I believe.
Bennie also made sure that you were well fed. He served the best food in downtown Las Vegas, and that included all of his restaurants. I KNOW IT WOULD HAVE EMBARRASSED HIM IF ANOTHER RESTAURANT ON THE BLOCK TURNED OUT TO BE BETTER THAN HIS.
He was thrilled when he was able to collect $1 million in $1,000 bills to place on permanent display in his casino. The display became famous and a permanent attraction to draw the public to Bennie's den of inequity.
Oh, well, the Lord is forgiving and Moss may have made it. I wish Bennie well in the millions of centuries to come. He lived his life in high style all the way.