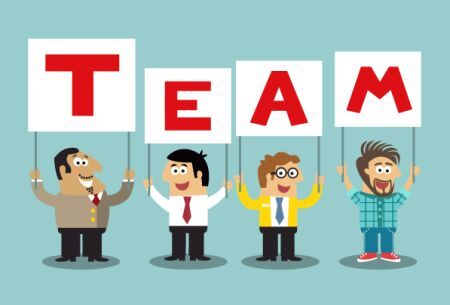 I recently had an editorial idea suggested to me by LCB Staff Member Markotik who had not only read my editorial called, 'The Flip Side,' about a gambling trip with someone I was working with that went very wrong, but he and I also engaged in a brief E-Mail correspondence with respect to how gambling partnerships and teams are formed, in general. I probably would have devoted pages and paragraphs of discussion on the matter to him exclusively, but then, it is in my best interest to make it into an editorial, and as he suggested, this editorial may contain information that everyone out there might find both interesting and useful.
Meeting people in the casinos who might make for a good temporary or permanent partner usually comes about when both of the people in question have some notion of advantage play, in general. Furthermore, I am obviously referring to land-based casinos in this section.
It seems obvious that advantage players are not going to run around the casino openly asking other people, "Hey, are you an advantage player?" In addition to the fact that such is a really good way to out yourself as an advantage player, possibly to the wrong person, there is also the much more likely possibility that the person you are asking will simply have no idea what the hell you are talking about.
Meeting People in the Casinos:
Interacting with other advantage players (or those you suspect of being an advantage player) is actually a somewhat complicated process. The first requirement, generally speaking, is that you have to recognize what someone is doing as an advantage play. For example, my most recent, 'Random,' interaction came when I witnessed an older gentleman vulturing some Ultimate X machines:
I had been vulturing machines in a different bank that was directly across from his when he sat down in the middle machine of three that were side-by-side-by-side and had stuck twenty dollar bills into two of them. Of course, he was only checking the games on one of them at a time, but had essentially put a twenty in a second machine to, 'Mark,' it. As he was reaching into his wallet to dig out another bill, I hurried over and put my own ticket into the third machine thereby, 'Claiming,' it.
I looked at the gentleman as he was checking for multipliers, "You know, doing this on two machines at once is a bit blatant, don't you think? I'm guessing you usually don't do it that way."
The gentleman pretended to have no idea what I was talking about and shrugged at me.
"I'm just saying," I pressed, "I don't think this casino really cares about people who are doing what you appear to be doing, but holding two machines simultaneously is a little bit over-the-top, unless, of course, you saw me playing the other machines."
Knowing that there was no hope of deniability as well as no real percentage in not talking to me, the gentleman slowly smiled and replied, "Yeah, I figured I would beat you to these three. By the way, did you check the machines on the opposite side of the bank you were just on yet?"
I smiled back, "Obviously, I would probably answer, 'Yes,' to that even if I hadn't, but actually, yes, I truthfully did."
"I figured as much," the gentleman said, "They don't really get checked in this casino that often, but I saw you on those other machines, and you go through them pretty quickly."
"I've never really seen anyone else checking them here, but I can tell you that it happens sometimes and that some of the people play one credit per hand when they are doing it. That makes me sick, of course."
"Of course," he said, "Do you hit this casino very often yourself?"
"I pass through here every once in awhile, but it's usually on my way to do other stuff. I happen to know that these don't get checked very frequently, the two of us along with Mr. One Coin might be the only people doing it, but no, I would never make a separate trip out of this, or anything."
"I agree with that," he replied, "It's much the same for me, I only check here if I am between a few other casinos anyway, but I wouldn't consider it a part of my rotation. Even when there is some half decent value here, I think the times that I have come here and there has been absolutely nothing have more than made up for it. Do you like to play the slots?"
"I generally don't like losing to slot machines," I replied, "But, I'm not sure what you mean."
"Don't be coy," he responded, "I tried that and it didn't work for me, do you know what kind of plays on slots are good?"
I wanted to see if I could trust his information or if he was going to feed me crap, but in order to trust his information I had to know that he trusted me, at least to the extent that two people who had known each other for such a short period of time can trust one another, so I offered to finish playing his other Ultimate X machine. "Obviously," I said, "Everything on that machine in addition to anything that is won is yours, I'm just trying to save us time so we can go look around at the slots."
He agreed and then we took a few minutes to look around at the slot machines. We essentially determined that we had about the same general parameters for what constituted a, 'Positive,' play, however, he was clearly much more aggressive than I was, particularly with respect to Must-Hits. He asked me if I went after the really big ones very often, and I stated that I usually try to avoid those because the Variance is a little bit more than I can stomach. I also told him that, while I was between casinos, this particular stop was nowhere near where I lived, so I would be unlikely to take on any play that could take a substantial amount of time unless it was so juicy that passing it up would be inexcusable.
He pretty clearly interpreted my remarks to mean that one could potentially lose more than I would like to lose playing at his numbers, and of course, that is a secondary consideration for me...but there are plays that I would pursue at my, 'Home,' casino, or any casino really close to that, that I would choose to ignore at the casino where we were at.
Eventually, we talked about other stuff such as what the mail offers were like at various casinos based on certain amounts of play. Unfortunately, most of the casinos that he was interested in are casinos where I have one or more friends playing the mail, so I was not at all forthcoming with that information. The only information that I really volunteered in that regard is what casinos have mail that absolutely sucks so he wouldn't waste his time with those ones.
The conversation eventually came around to who we worked either for, or with, and once again, I was completely tight-lipped in that regard. For his part, he claimed that he works for himself, but he does have a few people that pick up free play for him when he is unable to. I wasn't sure whether he was being honest or not, but the way he was throwing hundreds at a Must-Hit Minor Jackpot of $500 and playing about $15/spin told me that he was either well-funded or trying to show off.
"I know it doesn't affect the expected value to be betting more," I said, "But, you could bet as little as one dollar at a time on that machine and it would substantially decrease your variance."
"Would you even be playing this machine?"
"Based on the formula that I use to determine whether or not to play a Must-Hit as well as the assumptions that I am making with respect to the base return for that game, I would say that I recognize that number as, a play, but not, I wouldn't be interested in playing that one."
"I'm not worried about it," he said, "I've got the bankroll that I'll pretty much play any advantage, besides, I like this game. I'm not concerned about the variance, either, mainly because it's all going to work out the same in the end. Besides, you have to bet enough to make it interesting."
"I find winning interesting," I declared, "If I may, I am perfectly content to play into my advantage with as little variance as possible and I will let that be enough to make it interesting."
We continued discussing a few other types of machines, and then the conversation turned into advantage play on table games, which it turned out that neither of us actually does actively, but we both know the fundamentals of how to do it from reading. He then gave me some numbers for a few major jackpots, based on the meter move, and told me if I would call him anywhere within roughly a two hundred miles from there and would hold a machine, then he would reimburse me anything I had lost to that point and cut me in if he made any profits.
Of course, the numbers he proposed are such that I have almost never seen unless it was a machine that a different person was already actively playing. Furthermore, the numbers he proposed are such that I would rather just take my chances on playing it myself, or alternatively, hand the play off to one of my friends (if possible) because I imagine they would give me an even better cut. However, there is always the possibility that I might be under bankrolled for one of these plays at a given time, unable to get ahold of anyone, and will decide to hold a machine for him. It's pretty unlikely, though.
Of course, other arrangements can be made with people in the casino in the event that you recognize them as advantage players. One of the more common arrangements that two people will occasionally arrive at is picking up free play for one another in the event that the other person is unavailable. The terms of doing such are often a varying percentage rate based largely upon how much free play is involved.
Online Forums:
Teams are also formed by way of online message boards such as those found at WizardofVegas.com and quite probably, teams have likely been formed here. If not teams, per se, then I would be really surprised if there has never been information exchanged here via the PM feature with respect to online casinos.
I have worked with a guy on WizardofVegas.com who occasionally solicits openings for team members or for others just to do some one-off type work for him. I'm not going to publicly mention his handle now because, based on the last time I checked the site, none of those threads are active at the moment which means that he doesn't want anyone for anything. I have also seen threads in which arrangements have been made for picking up free play, and additionally, I have seen threads in which offers were being made to directly buy free play off of someone.
Many of these types of arrangements would be better left to PM, in my opinion, but they have been posted on the forum from time to time. Of course, I could also see where it might be difficult to essentially auction off free play without the would-be buyers actually knowing there is an auction going on, so there's that.
Online Forums Indirectly:
Of course, if you spent enough time hitting the forums of various sites, you can eventually determine who the legitimate advantage players are. I consider myself a recreational advantage player, so I'm not even referring to myself in this instance, I'm talking about guys for whom advantage play is far and away their primary and recurring source of income.
Even if such people are not actively recruiting, there are a number of things you could do to get into their good graces. If you are a very serious advantage player already and either want to team up with those people and/or share information, then you could PM them and there would likely be a, 'Feeling out,' type of process very similar to that of myself and the guy in the casino that I mentioned above, and the two parties will determine what each other know. There may occasionally be plays where even the most serious players with the most serious bankrolls will want to combine bankrolls and other resources such as people who play the promotions for them.
Another way to potentially get into the good graces of an extremely skilled advantage player is to look for extremely strong promotions in your area, especially if you know that the person is willing to travel for a really good play, and simply PM that person and tell them about the play. While you could ask for some money to reveal the information, I do not advise that tactic at all because I find it to be ridiculous, but also, if you offer to trade information about a promotion for cash, then really all you are telling them is there is a promotion they should be looking for...so they will!
The best thing to do is just to be upfront and tell them that there is a promotion at a casino in your area and ask if they would be interested in hearing more about it. I wouldn't necessarily volunteer a ton of information in the initial PM to that person, not because I don't think you should be totally straight-forward, but because it is not worth wasting your time typing several paragraphs if the person is not going to be interested in travelling to your area anyway.
If they indicate that they are interested, then you will simply give them the information about the promotion. If you know how to beat the promotion, then you may shoot them some ideas with respect to what games are available. If you don't already have a general idea what machines you are looking for or what questions to ask casino staff, then the advantage player might have you, 'Scout,' the play in question. All scouting is consists of finding out what machines that the casino has and whether or not they can be played on that promotion. At this point, even if you haven't worked with that person before, you have definitely done enough that the advantage player should pay you something if he comes and takes advantage of the promotion, and the advantage player almost always would pay you in that circumstances, if not get you actively involved in it.
Networking:
In that sense, the process of forming a team, temporary partnerships, or just covering for each other on something as simple as picking up free play stems from networking with one another. The first thing that you have to do is get your foot in the door with someone whether that means recognizing them as an advantage player in the casino or using other resources to get in touch with them. From there, you will often form a relationship with the person and other introductions will often occur organically.
While over half of the people I have ever worked for or with are posters on WizardofVegas.com, making a positive impression on the first of those people was essential to the process of being able to work with the others. When you are dealing with many things in the realm of casinos, theoretically, an unscrupulous person could walk out with an advantage player's money at any time and there would generally not be much the AP could do about it. One example is if the person working for the AP hits a jackpot, that presents an interesting case because, from a legal standpoint, that jackpot 100% belongs to the person that hit it.
Getting your foot in the door in the sense of working for the first person that you will ever work for or with is difficult, but once that has happened, usually that person (and, eventually, others) vouching for you is going to be sufficient when it comes to one advantage player dealing with another.
When it comes to people who were not posters on WizardofVegas.com at the time that I met them, or who still do not post there, the networking that gets done in that sense happens much the same way. If there are a ton of free play pick ups to be done, then you may coordinate with a person and divide the workload. Furthermore, if that person has a friend who wants free play picked up but that person himself is not available, then he might suggest to the friend that you can pick it up. There are also essentially people that will work for people on a one-time basis, it could be something as simple as, 'Sit here, hit this button, get paid,' but if they demonstrate that they are punctual and trustworthy, then that might be something that they find themselves doing again.
Conclusion:
When it comes to business networking, professionals can make use of a wide variety of resources that are widely available such as websites, friends from work, trade shows or any other number of networking tools. For very good reason, advantage players generally cannot simply advertise themselves on LinkedIn, or some other site, and look for people with whom they might want to work, work for or have work for them. WizardofVegas.com, in my opinion, is probably the closest thing anyone is going to get to a trade show for advantage players, but fortunately, it is there and eventually an opportunity will likely come along for someone who has the interest and pays enough attention.