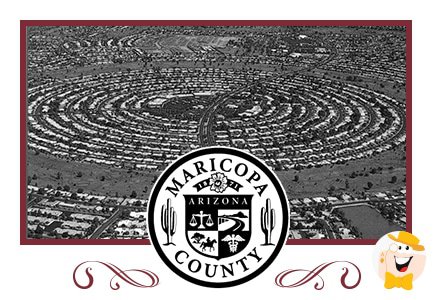 Arizona and the deserts of the Southwest produce interesting people. One of the most intriguing characters I ever met was Bud Adair.
Bud lived in Circle City, a bump in the road halfway between Phoenix and Wickenburg. When I met him, he owned a motel and truck stop and was running for Sheriff of Maricopa County.
Bob Sylvester, whom I had met at the Phoenix Press Club, was his publicity agent. Bob was a colorful character who knew all of the Phoenix press corps. He knew how to get around reporters to secure publicity for his clients and he called me one day to tell me about Bud.
According to Bob, Bud Adair was a 'character out of the Old West. He owns a horse ranch, he's from Texas, he's genuine and he wants to be sheriff. I think you should meet him.'
I drove out to Circle City with Sylvester one Saturday morning to meet the candidate. Bud was just settling down to a lunch of homemade meatloaf when Sylvester and I ambled into the truck stop. A cute waitress named Dixie was hovering over his table and served us coffee with a big smile.
Before she left the table, Dixie pointed her pencil at me. 'Now you write a good story about Col. Adair,' she said. 'He's gonna make a darn good sheriff.' She sashayed off to the kitchen.
Bud sipped his coffee and grinned. 'Wal,' he said, 'that's at least one vote I can count on.'
We spent the next hour talking about politics. I took notes but was pretty well convinced Bud was not a serious candidate for sheriff. However, I found myself liking him. He took me on a tour of his small ranch where he had several horses stabled and we found we were both gamblers. I asked him if he bet on the horses.
'I can't control a horse race so I don't bet on the ponies,' he said. 'Now blackjack and poker I can control to some extent. Those are my games.'
'Nobody can control a horse race except the owners and the trainers. They know what condition their horses are in and know when it's a good or bad bet. That's why I don't bet on 'em.'
Over the next six months, Bud and I became good friends. He had formed a group of desert volunteers called Desert Troop Search and Rescue. It was a non-profit organization that searched for people who were lost or distressed in the desert. The group set oout cannisters for contributions and raffled off ponies, saddles and other prizes to raise funds to finance the organization that operated out of Circle City.
Bud enjoyed drinking Wild Turkey. He and Chill Wills, a character actor who appeared in the film 'Giant' starring Rock Hudson, Liz Taylor and James Dean, were drinking buddies who enjoyed imbibing the fiery liquor. One night when he got well into his cups, he told me one of the reasons he was running for sheriff was to open a gambling casino.
'If I built it right on the border with Mohave County, I could tell critics that it was in Mohave County when they wanted me to shut it down,' he said. 'And...' he winked...'when they went to the sheriff of Mohave County, he could say the same thing about it being in Maricopa County. That way, we'd both be safe.'
In the general election, Bud received less than 400 votes. But he had a great time running and never regretted tossing his hat into the ring.
I never knew him to make a losing bet. He didn't play the slots and he wouldn't bet on the horses. That's a smart gambler any way you look at it.
About a year before he died of heart complications, I visited Bud at his home in Circle City. He and his long-time wife had divorced and he was keeping company with a young Cajun beauty from Louisiana.
Over coffee and meatloaf, chewing furiously, he said, 'I'm planning on running for governor in the next election.'
Carol said sweetly, 'When he gets elected, I'm going to be Arizona's First Lady.''
R.I.P., Bud. You were one of a kind.