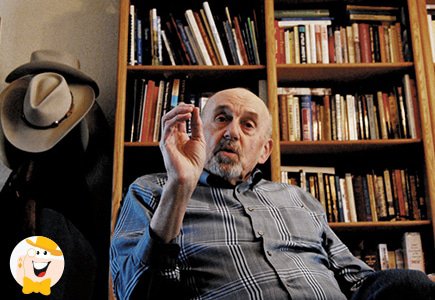 Don Bullis is a professional man who wears many hats. He has spent his life covering the people and places of New Mexico as a small-town newspaper editor. He also has worked as a deputy sheriff and town marshal. One of his passions is being a historical and researching the lives of outlaws, gamblers and lawmen of the Old West.
Using historic photos, he has written a colorful book, 'The Old West Trivia Book,' that covers many characters out of the West. Bullis currently works as a special agent for the New Mexico Department of Public Safety's Special In Investigations Division.
I turned the pages of this book with and thoroughly enjoyed his literary effort. Written in question and answer format, the book is broken down into such special sections as 'Lawmen and Other White Hat Guys,' 'Outlaws And Other Black hat Guys, ' 'Indians of the West and Their Chiefs,' 'Women of the Old West' and Explorers, Soldiers and Scouts.'
Tince this website is about gambling and gamblers, I am going to share a few of the author's discoveries with you.
Bullis writes that Wild Bill Hickok, whose real name was James Butler Hickok, was a scout, marshal, gunfighter and gambler who was shot to death in Deadwood, S.D. on Aug. 2, 1876, while playing poker. He died at the age of 39 when the killer slipped up behind him while he was holding two pairs -- aces and eights. Today the hand is known as 'the dead man's hand.'
Ben Thompson was a gunfighter and gambler from Texas who became marshal of Austin, TX. in 1880. He wore a high silk hat and carried a walking stick and cheerfully admitted to having killed 32 men. After serving 18 months as a lawman, he returned to his life as a gambler and was shot to death by hired killers in San Antonio.
William P. longley was a killer, gambler and gunfighter who surveyed a large crowd in Giddings, Texas in 1877 to see him hang. He said, 'I see a good many enemies around and mighty few friends.' He was 27 years old and was believed to have killed 32 men from Teas to South Dakota. His final words from the gallows were contrite. He said, 'I deserve this fate. It is a debt I owe for a wild and reckless life. So long, everybody.'
Many westerners became farmers and ranchers through the Homestead Act that became law in 1862. Under the Act, for a small filing fee, anybody could claim a quarter section of land -- 160 acres -- in a certain unsettled section of what is now Oklahoma. If the settler remained on the land and farmed or proved it up, in five years he owned it.
The discovery of gold near John Sutter's sawmill in California on Jan. 24, 1848, lset of a gambler's frenzy that nearly ruined the very wealthy Sutter. Nearly all his hired hands left their jobs and rushed to the gold fields and Sutter couldn't find anyone to work the land. Over #100 million in gold was dug oust of the ground before the gold veins were exhausted. Sutter died a poor man.
Las Vegas means 'the meadows' and there are cities in both Nevada and New Mexico called Las Vegas.
Alice Ivers Tubbs, who lived from 1851 to 1930, was nicknamed Poker Alice. She wore her hair short, smoked a cigar and was married three times. She ran gambling parlors, could play a mean hand of poker, and operated brothels across the Southwest.
Famed Western artist C.M. 'Charlie' Russell was a Montana cowboy artist who created an oil painting called 'In Without Knocking.' It shows five pistol-toting cowboys trying to ride their horses into a frontier gambling casino and hotel. The painting hangs in the Amon Carter Museum of Western Art in Fort Worth, Texas. Russell, who lived from 1864 to 1926, always drew a cow or buffalo skull next to his signature on his paintings.
Many thanks to Don Bullis and Gem Guides Book Co. for publishing the book.