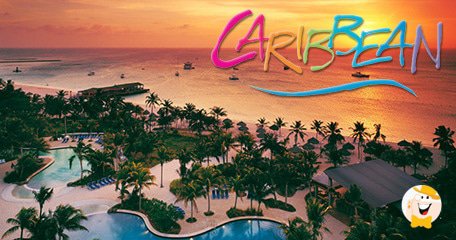 One of my readers writes, 'Dear Geno, i have been reading your stories on this website for some time and know you spent some years in the Caribbean. My fiancee and I are planning a Thanksgiving wedding and for our honeymoon, we plan to take a Caribbean cruise. Our ship will dock at St. Kitts and St. Maarten. We both like to gamble and would appreciate any advice you could give us on what approach we should take toward gambling in that part of the world. Joyce K., San Diego, CA."
I would like to thank Joyce and her future husband for reading my column. I'd also like to congratulate them on their decision to get married and hope their marriage will provide them with a life of happiness.
Your choice of the Caribbean for a honeymoon is an excellent one. St. Kitts has several gambling casinos including a major one at Jack Tar Village about six miles from where your ship will set anchor. The cabbies near the dock charge reasonable rates and will take good care of you.
The casino at Jack Tar Village is operated by the Marriott Corp. and will give you good value for your dollar. When I worked in the Caribbean, they were trying to get a regular poker game started at Jack Tar Village. I don't know if that has been accomplished. If it has, that would be a good place to spend some time and a few dollars.
The casino has a full array of slot machines, dice tables, horse betting and sports betting. It is nicely air conditioned, the help is well trained for tourism, and the food is above par. You will enjoy your experience there.
When you are walking in public places on any Caribbean island, always be aware that a thief may be stalking you. Keep your purse on the safe side of your body and don't walk between groups of young men who may be up to no good. This is true of both St. Kitts and St. Maarten.
In St. Maarten, you will find more than half a dozen casinos that offer full services, including poker. The games are wild and fun and the tables will vconsist of locals and tourists. Most of the gamblers will be drinking but the players will act well toward you socially. The action should be very good. Smile a lot, make friends, and I can guarantee you an enjoyable experience.
Just remember that the security guards in St. Maarten, a Dutch-owned island, are not authorized to carry guns. Some tourists have been very critical of this policy which only encourages criminals to prey on tourists as well as local merchants. Keep your eyes open and use caution wherever you go.
While you are in St. Kitts, you should consider renting a car and driving around the island. St. Kitts is very scenic with some incredible beaches, rain forests and charming buildings. The people are friendly and you can buy fresh fruit along the road. I highly recommend the Star Fruit, Mangoes and sea grapes as well as the locally made drinks, both alcoholic and non-alcoholic.
You should also visit Brimstone Hill where the British maintained a fort when St. Kitts was a colony. The fort gives a wonderful view of the harbor and you can take photos of your ship from your vantage point.
One of my personal favorites is a pizza restaurant about three blocks from downtown Basseterre. I don't remember the name, but it is the only pizza place in the downtown area and any local resident or police officer will be able to direct you to the police. I guarantee you that the pizza will exceed any pizza you ever ate in the states.
Let me know the results of your trip. Have a wonderful journey and a joyful marriage.