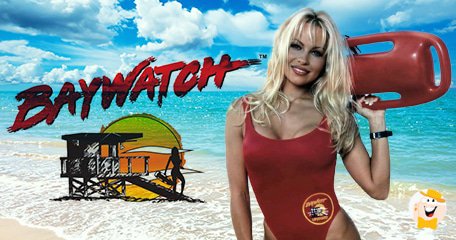 If Pamela Anderson had been the girl next door, I would never have left my hometown of Sutersville, PA. , pop. 957.
While the blond Canadian beauty has done many, many things to expose her beauty and talents to the world, my favorite episode with her was the cameo role she played in the outrageous comedy, 'Borat,' when she is abducted by an immigrant who wants to marry her.
Now for many people, the movie was an over-the-top film that stepped on the sensibilities of civilized society. But to me and many of my friends, it was sheer hilarity.
The 5-7 former star of 'Bay Watch,' 'Home Improvements,' 'V.I.P' and countless other 'B' films and survival television shows was born in British Columbia some 49 years ago. Her father was a furnace repairman.
She was exposed to sex at an early age when a female babysitter molested her from age five to the age of 10. At 12, a 25-year-old man raped her and when she turned 14, her boy friend and six friends gang-raped her.
Pamela bounced back. She played on her high school volleyball team and moved to Victoria where she became a fitness instructor. A beer company executive discovered her and hired her as a spokesmodel to wear a tee-shirt promoting the beer product. The promotion was so successful that the enterprising girl relocated to Los Angeles to become a model.
That is where her career really began.
Her tanned good looks and incredible body attracted the interest of Hollywood's talent scouts and she was hired to appeal in sexual fantasy films and monster movies. Hugh Hefner discovered her and convinced her to pose for 'Playboy.'
Pamela also found Las Vegas and fell in love with slot machines and poker.
She began partying and met a guy named Tommy Lee who was the Motley Crue drummer. After a four-day whirlwind courtship, they were married. It didn't last long but even after their divorce they remained 'friends with benefits,' she told Ellen Degeneres in an appearance on her TV show.
Pamela and Hefner became good friends and even today she has nothing but kind words for Hef, calling him a 'gentleman.' She was well paid to pose for the cover and centerfold for 'Playboy' and her fame spread.
For five seasons she played C.J. Parker on 'Bay Watch.' There wasn't much for her to do, she told a magazine interviewer, except cavort on a sandy beach in a bikini, a job she loved.
She had breast implants and later decided to have them removed.
Pamela became serious about gambling. She loved playing slot machines and learned poker. One memorable night in Las Vegas, she lost over $100,000 playing against some really good poker players.
A professional poker player smiled and told her he would cover her losses if she agreed to spend the night with him.
Pamela looked at the player, shrugged and said,'Sure.'
An amazing thing happened. While she would not reveal what happened that night, she found the offer and the guy romantic and fell in love with him.
After her divorce from Tommy Lee, she began dating Kid Rock. They became engaged but after he saw her performance in 'Borat,' he reportedly got angry and broke off with her. No problem. Pamela met a film producer named Rick Salomon and they became serious about each other. He proposed and she agreed to marry him.
They wed, were divorced -- and remarried.
Pamela got another dose of publicity when a sex tape made of her and Tommy Lee on their honeymoon was stolen from their home. An Internet producer took possession of it and ran it on the Internet. Pamela sued and the lawsuit was settled out of court.
When 'Playboy' decided to discontinue publishing nude photos of women, they asked Pamela to grace the cover of their final nude edition. She appeared on the cover in the January-February 2016 issue after asking her two sons' permission to pose. They were 19 snf 17 and enthusiastically supported their famous mother in the venture.
Today as she approaches her 50th birthday, Pamela Anderson is happy and leads a successful life. She is active with PETA and supports better treatment of animals. She is also an advocate in legalizing marijuana and wrote an open letter to President Barack Obama asking him to decriminalize the plant.
All I can add to Pamela's story is that I wish I was the player she lost that poker game to. Let life's games begin.