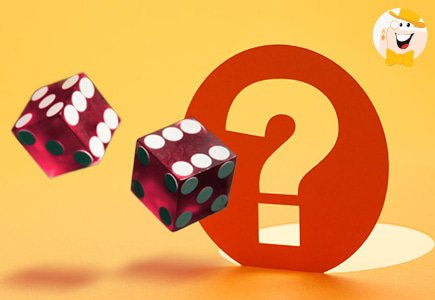 Can There Be Too Many Casinos?
The recent announcement of the October 10th projected closure date of the Trump Taj Mahal, as well as the current demand environment in Atlantic City has recently led me to wonder whether or not there is a point that the expansion of gambling should be temporarily halted, if not stopped altogether. A recent article in the Press of Atlantic City essentially indicated that as many as four casinos could close in the event that casinos were authorized in Northern New Jersey:
The casinos mentioned in that article included The Trump Taj Mahal (which has since announced that it is, in fact, closing) The Golden Nugget, Resorts and Bally's Atlantic City. If the Trump Taj Mahal indeed does shutter, as it appears it almost certainly will, Resorts would be in the weakest position of the three casinos that remain on the list of the Press of Atlantic City.
While Bally's might not be in terrible shape, CET has shown a willingness to close properties that are not profitable enough, as they did when they closed and sold off the slightly profitable Showboat in 2014. Furthermore, Bally's also differs from the Showboat in that the latter was located between the Revel and the Trump Taj Mahal, nowhere particular close to any other CET property, whereas Bally's is located right next door to Caesar's. In fact, once inside, it can often be difficult to distinguish between the two in the corridors of some common areas.
Resorts, on the other hand, is toeing a really thin line as it stands, though it may be temporarily bolstered by the closure of The Taj with respect to visitors who want to be on that side of the Boardwalk. However, it is difficult to quantify how much of its market, as a percentage, Atlantic City would lose as a result of casinos coming to North New Jersey (just south of New York City) as well as the fact that commercial casinos will be opening in Massachusetts within the next few years. There can be little doubt that Resorts shall replace The Taj as the casino most at risk.
While The Golden Nugget of Atlantic City did an unbelievable job of marketing to the visitors of the Atlantic City casinos that shuttered in 2014, including an immediate tier match on the players club cards of casinos that no longer existed, they could theoretically be toeing a thin enough line that they may not remain profitable with casinos in North New Jersey. I tend to paint a rosier picture for the Golden Nugget based on their recent performance, however, as well as the fact that the are reinvesting in the property as they are currently engaged in an expensive project to improve an entire side of their parking garage.
Furthermore, Golden Nugget did show an impressive capacity to market to the players of shuttered casinos, so I expect them to make a strong play for players that would otherwise be loyal to The Taj. Beyond that, in the likely event that Resorts closes before Golden Nugget, I should expect that Golden Nugget would take a not unimpressive share of that market as the only remaining casinos would be the three CET properties, the Borgata (now officially wholly owned by MGM) and The Tropicana. While I have not been to any of the rooms at Resorts, to this point, I would say that the casino floor is generally less attractive than that of the Trump Taj Mahal, though the Margaritaville side near the Boardwalk is quite nice.
With all of that said, should voters vote, 'Yes,' to expand casinos to North New Jersey?
When it comes to the fundamental question of whether or not casinos should be allowed to open, my default answer is always going to be, 'Yes.' I also believe that slot parlors, or casinos of any size in-between slot parlors and full-on resort size casinos should be allowed to open their doors anywhere and anytime they want to. For that reason, I am going to attempt to remove the moral question out of this and look at it from the perspective of both the state and the individual voters within it. My moral position is not going to change.
However, I do believe I can look at this objectively because I have voted contrary to that very moral position! When the ballot measure was presented in 2009, I worked as a manager of a hotel in Ohio, but very close to Wheeling, West Virginia. At the time, the natural gas deposits had not been discovered yet, or if they had, nobody was really acting on them and a substantial percentage of our weekend traffic came from people wishing to visit Wheeling Island Hotel, Casino, Racetrack.
Of these visitors who stayed at the hotel, several of them came from Cleveland (and surrounding areas such as Akron-Canton) as well as Columbus. (and the smaller towns that surround Columbus, such as Zanesville) I knew that it would be in the best interest of the hotel, and, by extension, my best interests as the manager thereof for Ohio not to have casinos in these major cities, and as a result, I voted, 'No,' to Issue 3.
Issue 3, however, passed by a vote of 53%-47% and was adopted. During the next several years thereafter, it is difficult to determine how badly the presence of casinos in Ohio would have hurt the hotel financially because the natural gas drilling industry had arrived almost in full force (abstractors and landmen, though not workers, were filling up the hotels) and we were too busy being nearly sold out every night to really give much thought to how many former Wheeling Island Hotel, Casino, Racetrack visitors we were missing. The short answer is that there were definitely a few frequent guests, who I knew to be visiting for that purpose, that I never saw again as well as innumerable infrequent ones. In a given area, what is true for one hotel is generally true for all, so as a result, I can only assume that the other hotels in town lost casino traffic.
The casino itself may have also felt the impact of the casinos opening in Ohio, as it certainly did when The Meadows Casino in Washington, PA opened its permanent location as well as the Rivers Casino in Pittsburgh, PA just a few months after that. There had been talk, though I don't know how substantiated it was, that Wheeling Island might either close or be bought out and turn into an Isle of Capri location. I certainly cannot dig up any news reports that would substantiate the assertion, but there were murmurings about it here and there on the casino floor. In fact, I can't find any reported indication that Delaware North Corporation (the parent company) ever had any intention whatsoever to sell Wheeling Island.
If any possibility of a sale or closure did exist at all, any prospect of that happening quickly dried up as the abstractors, landmen and pipeline workers descended upon the area ready and willing to play. Furthermore, due to increased demand on hotels and a supply that was temporarily unable to keep up, Wheeling Island eventually found itself sold out most of the time (except on rooms that they held to comp out to players who were judged to be worth more than a full price room night, one would assume) to workers staying in the area. They were often getting as much as $149/night on weekdays, which would have otherwise been unheard of for the property.
Of course, with the flocking of the natural gas workers came increased jobs in the service industry which, while they did not pay great, enabled more people to have work and consequently visit the casino. In other words, the casino could have been in serious trouble, and might still find itself in serious trouble one day in the future, but catastrophe has been averted for the last several years.
The reason that I discuss all of this is that the same exact thing is happening in Atlantic City, except the casinos in Atlantic City were not built with the notion of attracting gamblers just from New Jersey and the immediately surrounding states. Even if they had been, the immediately surrounding states included cities such as New York City, only the most populous city in America, as well as Philadelphia, PA which currently ranks fifth (2014 estimate) additionally there is also Washington D.C. and Baltimore (22nd and 26th, respectively) and, to a lesser degree, Boston which comes in 24th. Virginia Beach, Virginia, coming in 40th, is also worthy of mention.
Even without competition, Wheeling Island Hotel, Casino, Racetrack never really sought to garner customers from anywhere other than West Virginia, the eastern half of Ohio, and perhaps as much as the western one-third of Pennsylvania. There was simply no hope of ever doing better than that as is reflected both by the size and scope of that casino.
The majority of the casinos in Atlantic City were built at a time when Atlantic City and Nevada were the only two places that people could go if they wanted to gamble. Gambling WAS the selling point and the beach was nothing more than a bonus for most people. There was a time during which several tens of thousands, if not more, visitors would budget for a trip to Atlantic City much like many people budget for a trip to Las Vegas to this day.
The problem, however, is that the market for Atlantic City continued to dwindle which caused the supply to greatly exceed the demand and, all the while, most individual properties were built (and had inherent operating costs as a result) with a much higher demand in mind. At one point, to be amongst the biggest and the best casinos was a badge of honor, but in this new Atlantic City market, it was a burden for many of these places.
Furthermore, Atlantic City's big selling point is that one can both go to the beach and gamble. For those only interested in the gambling and not interested in the beach whatsoever, with only a few exceptions, there is no reason for that person to travel to Atlantic City anymore when a more affordable casino-hotel (or casino with a hotel near it) is much more geographically convenient and, in some cases, as nice or nicer than the casino they would be visiting in Atlantic City. (Borgata is an obvious exception, it's nicer than most casinos, anywhere, but totally not my cup of tea!)
For those individuals who are interested in the beach, to be frank, there are nicer and better taken care of beaches within only a few hours driving distance from Atlantic City. In fact, even if some of these people interested in beaches did want to gamble, they may go to places other than Atlantic City simply to save the beach for the beach and the casino for the casino. With so many casinos so close and convenient that people only need spend one night, or perhaps just an evening there, the result is very little reason to organize a trip of several days to Atlantic City.
That's not to say that people don't still do that, if they did, then the three casinos that may be on the proverbial chopping block we discussed earlier in this editorial would already be history. However, as the market of travellers for proper vacations continues to decline, the Atlantic City casinos have found themselves needing to rely on locals and Regional day-tripper or single night type traffic.
Casinos in North New Jersey are going to pose a threat to the Regional traffic, and if enough casinos close, to put it bluntly, there simply won't be many locals left. The whole entire city largely relies on the visitors who come in with money to spend and even many of the businesses outside of the casinos enjoy both jobs and profits because of the casinos. For example, I don't think anyone can argue that the taxi companies would do as well without the casinos and visitors in place.
In other words, if it were possible to place a large physical box over a city and then ask, 'Would this place be self-sustaining economically if nothing outside of the box (other than food, obviously) were allowed to come in?' The answer, as relates Atlantic City, would be an emphatic, 'NO!'
Casinos in North New Jersey pose an even more substantial threat than the casinos in other states do because, while the casinos in other states indirectly result in fewer people visiting Atlantic City, casinos in North New Jersey would be direct competition for the immediate geographic market. It is that very market that results in, if not profits, then at least mitigated losses during the off-season when it is too cold for most people to want to visit the beach.
In other words, these casinos could conceivably take such a large bite out of Atlantic City that, after another period of market readjustment, even the remaining casinos will never again be able to enjoy the types of profit margins that they once did. Eventually, it is a simple matter of not having enough visitors anymore. Besides that, losses in the tourist off-season, if any, have to be mitigated during the season of greater demand, but to an extent, Atlantic City still partially depends on visitors within the immediate Region even then.
Who Should Vote, 'No?'
With that we return to the question of self-interest, so now it is time to look at who should vote, 'No,' to this measure:
Atlantic City Casino Employees, or Employees of Any Other Kind:
This should be obvious, but a, 'Yes,' vote from any of these individuals would essentially be nothing more than a vote to effectuate something that is a direct threat to their jobs and livelihoods. I suppose one exception would be Atlantic City employees who are willing to relocate to North New Jersey for work, or alternatively, those who live there already because those with experience would probably conclude that they can get an even better job at one of the newer casinos that they don't have to worry about closing anytime in the near future.
Generally speaking, though, I would suggest that anyone with ties to employment in Atlantic City would vote, 'No.'
Some Atlantic City Residents:
I should imagine that there are some Atlantic City residents who may or may not work in Atlantic City, but otherwise enjoy the tourist traffic and the wide availability of a bunch of different casinos in the immediate area. Naturally, any vote that would cause Atlantic City casinos to close will reduce tourism and give that person fewer choices with respect to what casino he or she wants to personally frequent. In other words, the, 'No,' vote is made for the purpose of keeping Atlantic City intact in its current form.
Some North New Jersey Residents:
For whatever reason, some people simply do not want casinos near them because there is a perception that casinos, in general, bring additional crime that is not mitigated by the increase in jobs and money flowing into the local economy via purchases by visitors and taxes. Granted, I would certainly vote against a casino being put right beside my house, mainly because it would be loud, but I do not understand the position of those who get up in arms over the prospect of a casino merely coming to the area.
Obviously, close friends and family of the above who care about the perceived well-being of those close to them should also vote, 'No.'
Who Should Vote Yes?
People Who Simply Believe it Benefits the State Overall:
There can be almost no question that the State of New Jersey would generate additional tax revenues by expanding casino gambling to other locations within the state. While casinos in North New Jersey would certainly pull from the Atlantic City market somewhat, they will also pull from other Regional markets that include people, at least in part, who would not be visiting Atlantic City anyway. If one believes it is a worthy goal for the state to acquire more tax revenues, in general, then they should vote, 'Yes.'
People Who May Gain Employment:
If I am an out-of-work construction worker, for example, I am doubtlessly going to vote, 'Yes,' on this measure because it causes something to be, you know, constructed. Furthermore, if North New Jersey would be a more convenient place to work for me than Atlantic City and I felt the wages would be better, I would vote, 'Yes,' even if I worked in Atlantic City already.
Gamblers!:
Gamblers in the surrounding areas should definitely want to vote, 'Yes,' on this measure because more casinos are generally a good thing for gamblers. That's not true just because they have more places to go, but for all except the lowest of low-rollers, casinos are actively competing for their business. This is going to prove especially true when casinos in North New Jersey open as Atlantic City casinos will endeavor to keep their visitors there while the North New Jersey casinos will endeavor to, 'Steal,' visitors from Atlantic City.
Homeowners:
I would vote, 'Yes,' if I was a homeowner in the State of New Jersey. Maybe the state could reduce my property taxes a little bit as a result of the additional revenues.
Who Should Abstain?
Many people don't seem to realize this and experience some degree of cognitive dissonance in attempting to arrive at a conclusion about something that the following statements are true:
1.) They do not see it as personally affecting them.
And
2.) They are not educated on the potential ramifications of their vote.
However, there are any number of voters that endeavor, for whatever reason, to take a stance on every single ballot initiative at the polling booth regardless of whether or not they have studied the matter of considered the consequences for them on a personal level. These people are called, 'Uninformed voters,' and they make their decisions based off of just a few sentences that describe what it is they are voting for or against.
Personally, when you have a representative democracy, I would find it ideal if there was a way that only people who could be directly affected by the subject matter of a particular piece of Legislation were permitted to vote on it. Of course, there would be no efficient way to accomplish same, so it's never going to happen.
One example is the fact that I am a male, and as such, I can never get pregnant. Just for the sake of argument, let's assume that abortion were presently illegal in all fifty states, (it's not, obviously) but there was to be a national vote on whether or not it should be legalized. I would abstain from voting because the subject matter could never have an impact on me other than someone I impregnated getting an abortion without my consent, but then, I'm not the one who has to carry the baby. If there was a male who absolutely did not want his sexual partner to have an abortion in the event of a pregnancy, then I would suggest that it is incumbent upon him to choose his mate wisely by first ascertaining whether or not she would ever have an abortion prior to having sex with her.
Furthermore, if you forced me to vote on the matter one way or another, I would vote, 'Yes.' The reason why is simple: Women who plan to never have an abortion are still perfectly free to refrain from having abortions.
Often these ballot measures come down to such close margins that one has to wonder if there was something in the wording that was sufficient to sway enough uninformed voters one particular way that the voting would have gone the other way if the only voters were people either reasonably directly affected by the subject matter, or alternatively, voters who were very well-educated on the subject matter. How many laws might be different today if only the people to whom those laws really matter were permitted to vote?
Gay marriage is a terrific example, in my opinion! I am not a homosexual, so I will never marry a man, but legalizing gay marriage (Thank God and finally) does not mean that I have to marry a man. I am still free to continue, steadfastly even, in my complete and utter refusal to marry other men. With that said, why should I care if two other men or women get married?
With that, I would encourage the voters of New Jersey to vote in the manner that benefits them the most, at least, according to their perceptions as well as to abstain if they both do not care or are uneducated as to the potential ramifications of their vote. If this passes, more casinos in Atlantic City will likely close, but the state, as a whole, should see increased tax revenues.