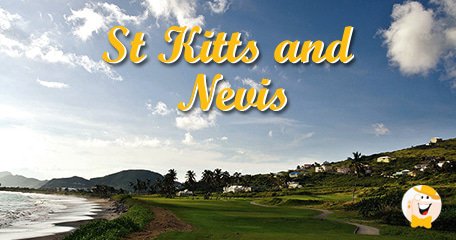 My life as a gadabout journalist and freelance magazine writer sometimes leads to interesting conversations at cocktail parties and other social gatherings. I will meet someone new -- perhaps an attractive divorcee -- who asks me where I have lived.
When I throw out destinations like Arizona, New Mexico, California and Florida, there generally isn't much of a response. But when I toss in the Caribbean, the other person's eyes light up and she says something like, 'Why did you ever leave?"
That is a good question and one I have often asked myself.
One of the best answers is the Work Permit. Most governments in the Caribbean require an employer to pay for a work permit before they can hire a foreigner. When I accepted my position as editor of The Observer, a weekly newspaper serving the islands of St. Kitts and Nevis, the government-issued work permit was good for two years. When the time period expired, the employee was expected to leave the island so that a local citizen could replace him.
Employers were not always happy with the law. It takes certain acquired skills to edit a newspaper and many of the local citizens simply did not have those skills.
For the most part, I loved my stay on St. Kitts and Nevis. The islands were three miles apart and operated under a federation government. A ferry boat connected the islands and I often found myself dividing my time between the two pieces of paradise.
St. Kitts, discovered by Christopher Columbus in 1492, was the larger island. It had wonderful white-sand beaches and a dormant volcano that reached high into the nearly always present clouds.
A main road circled the island and led to villages like Jack Tar Village where a major casino resort was located. It also led to Old Town and Keys Village, populated by sugar cane workers and their families.
The Newfoundland Bar was located on the edge of Key's Village. That was where the locals hung out drinking beer, rum and soft drinks. They sat on the edge of the road a couple of hundred yards from the ocean, listened to reggae music from a boom-box, and 'limed.' Liming means hanging out with friends and watching the sun set. It's a fine way to live.
During the day, I made my rounds for the newspaper, visiting the police station, government offices, local businesses and citizens and tourists who had stories to tell.
I would lunch at the Biambi African Cafe owned by my friends Dieter and Mandy King. The cafe served good food and was a social gathering place for lovers of African and reggae music.
Sometimes Dieter would ask the police to block off the street for a street concert. That was how I met Banky Banks, a one-man band and reggae musician who lived on the nearby island of Anguilla. Banky owned Dunes Preserve where he lived in a tree-house that had a bar and restaurant.
He grew his own ganja and held concerts on the beach that would draw hundreds of people from Miami and the other islands. Sometimes they slept in a room in his ranbling structures that dotted the property. Other times they slept on the beach beneath a lush tropical sky and soft trade winds coming off the ocean.
While poker was not popular at the casino, sometimes the local business owners would organize a poker game. I shot dice, played roulette and baccarat, and occasionally tried my luck on the slots. I could also bet on horse racing in the sports room where races were simulcast from all the major North American tracks.
My two years on St. Kitts and Nevis went by much too quickly. I reluctantly gave up my job and flew to St. Maarten, 60 miles away, where I went to work for a daily newspaper. Again, I was issued a work permit and continued my work as a journalist.
St. Maarten had more than a half dozen casinos on the Dutch side of the island. Three of them provided live poker games and the action was always interesting. Playing poker in paradise is not a basd way to live.
After five years in the Caribbean, my second work permit expired and I had to leave the island. I left many friends behind. That is the price of being a gadabout journalist.
Sometimes at night I find myself thinking of the Caribbean. The Biambi African Cafe no longer exists, but the casinos are still operating. The sugar cane industry shut down when the government ended its subsidy program. There was talk that government officials were thinking of legalizing marijuana like Jamaica in order to boost the tourism industry. So far that has not happened, even though the islands could desperately use a cash crop to replace sugar cane.
And someday, maybe, I will make it back to the Caribbean.