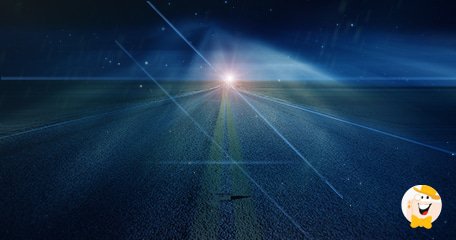 The journey is the reward.
I came across that famous saying a while back. I don't know who said it, but it fits me and it's true.
My late friend Dave Molina, who made many journeys with me to casinos in Las Vegas, Searchlight, Reno and other gambling cities in Nevada and California, used to kid me about our trips. While drinking a Coors Beer in the passenger seat, Dave would shake his head and say admiringly, 'The closer we get to a casino, the more you step on the gas.'
Dave and I traveled many blue highways. It was a part of our friendship, something that kept us together.
I first met him in Clovis, N.M. when he was working as editor of the Clovis News-Journal. I was the newly hired reporter, he was my boss. Charlie Fisher was the publisher and the slave-driver to kept us working and signed our paychecks.
Fisher owned us body and soul during the week from 8 a.m. until quitting time. But after hours and on weekends, Dave and I were on our own.
After work, we would retire to our favorite bar, flirt with the cocktail waitresses and plot our revenge against the world.
The plotting included studying systems on how to win at blackjack or 21. How to beat the horses. How to win at poker. We even studied a course on how to win at keno.
When we felt we were sufficiently gifted in skill and knowledge to take on the casinos, we would climb into a car and head into the sun on a blue highway to nowhere.
Past jackrabbits and Joshua Trees we would head down the road. There was always a six-pack of beer on the floorboards. We were alive with life, we smiled at every living creature, and we had faith in our own ability to overcome the odds.
Sometimes we found stories along the way. Both of us were freelance writers and we sold a lot of stories to magazines. Most of them were non-fiction but some were short stories that we made up from our experiences or from our imagination.
Like Jack Kerouac and Neal Cassidy or the two characters from the 'Route 66' television series, my friend and I followed the blue highway to wherever it would take us.
We once wrote an article called 'Wonderful World of the Snow Bunnies' for a new magazine called 'Millionaire' about meeting single women on the ski slopes of Santa Fe and Taos, N.M. On that journey, we posed as cadets from an Air Force Base.
Dave even faked an injury to his leg so he didn't have to ski. A girl took pity on him, poor thing. She introduced me to her girl friend and we gathered enough material for the article.
Another time we traveled to Las Vegas to test Edward O. Thorp's system for winning at blackjack. The blue highway took us to Binion's Horseshoe where we grabbed a discounted room and then tore up the 21 tables, winning over $1,300 over a two-day period.
I introduced Dave to three women who became his ex-wives. A fourth he didn't marry, but they did become a couple. She was with Dave when he suffered a fatal heart attack in Nogales, Az.
Dave and I drank, gambled and frolicked together. We were true amigos, nearly as close as brothers. We traveled the blue highways of life and always had another road to explore.
We wrote a lot of stories together and always shared the paycheck. We even completed a novel based on the murder of a fellow newsman named Don Bolles who died in a bomb blast after he angered the wrong people. The killing was mob-connected and although the killers were arrested and convicted, police never found out who paid them to commit the crime.
The blue highways for a gambler are always beckoning. Even now I feel them tugging at me. I have a quickening in my pulse. I want to see another open road, heading into the sun, and wondering what Lady Luck has in store for me. Only tomorrow will tell.