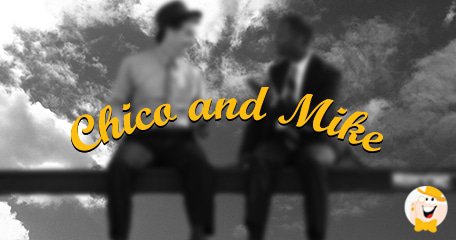 One of the reasons that 'Casablanca' is rated as a favorite movie of all time is its list of characters. Rick, the American who owns Rick's Place. The gamblers who frequent the joint. Ingrid Bergman as the love interest. And the police inspector who collects his winnings in a casino that he pretends does not exist.
i am an unabashed movie buff who has watched this memorable film at least a dozen times. Like the movies directed by Federico Fellini, each time I view it, I see something different, something memorable that makes me want to see it again.
It's the same when I think back on my adventures in the Caribbean. When I lived on St. Maarten, I would hang out at the Atlantis Casino or the Rouge et Noir. That was where I would usually run into Chico and Mike.
These two guys were not for the squeamish. Mike was a white American helicopter pilot and adventurer. Chico was a police inspector and one of the most powerful men on the island.
They were both gamblers and business partners. We became friendly through our passion for poker and other forms of gambling. When they opened up a night club in one of the casinos, they invited me to the grand opening.
The place was elegant. To get to it, you walked through the casino past the blackjack and dice tables and rows of slot machines and then mounted a stairway. The casino was built for outlaws and lovers. Cocktail waitresses in slinky sensual outfits were there to serve you drinks.
There were flashing lights and piped in music. Chico would generally be in a part of the room near the bar hidden from sight, hammering at something and cursing in Spanish or island dialect.
He was funny but fierce. The employees liked him but they also feared him. He was nobody to trifle with unless you were a very good friend.
He and Mike were the best of friends, a black man and a white American who saw things the same way. They often used their helicopter to fly mercy missions to other islands. The night was their friend and they rarely went to bed early.
Chico's real name was long and nearly unpronouncable. When he won a poker hand, he would rise to his feet and shout out his name as he pulled in the chips. He was a wild man on an island with passion that had to be seen to be believed.
I still remember the night when a tourist who had been drinking took offense to something Chico said or did. It was a minor thing but the tourist, who was probably a big man in a small town, huffed and puffed and basically insulted Chico.
Oh, oh. The dealer braced himself. Mario, the poker room manager, braced himself. I braced myself. We knew what was coming.
"CARAMBA," was the only word I recognized as Chico exploded. Using Spanish, Island dialect and a few choice words of English, he literally peeled the skin off the American and left him quaking in fear.
"Do you know who I am?," he said. "You do not insult me. If you utter a word --- one more word -- I will not only throw you in jail. I will bury you under the jail!"
The tourist staggered to his feet, collected his chips and hurried to the cashier to make his exit, with Chico's furious eyes following him all the way.
Chico was also a politician whose political party ran him for a high office. My work permit had nearly expired and I was scheduled to leave St. Maarten to fly back to Miami a few days after the election. As I remember, Chico and his fellow party members won the election.
He and Mike surprised me by showing up at the airport before I boarded the American Eagle jet. They both shook my hand and hugged me.
Winking, Chico said, 'You are one of the good Americans. Go in peace and prosperity.' They waved at me as I boarded the plane.
Some months later I was using the internet to check the news in the St. Maarten Daily Herald, something I often did just to keep track of what was going on. I was stunned to read that Chico and Mike had been flying a mercy mission to pick up a sick child to fly him to a hospital for surgery. They never made it. Their helicopter went down in the ocean. I don't know if their bodies were ever recovered.
Rest in peace, amigos.