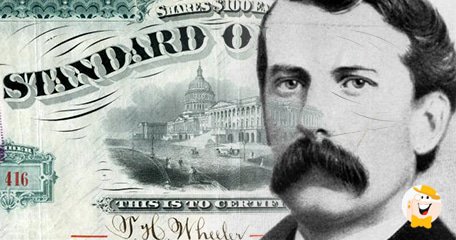 From the moment I crossed the Florida state line in the 1980s, I felt something different.
Maybe it was the salt air. Or the tropical breezes coming off the unseen ocean as I made my way south on I-95.
It might have been the Florida moon, a giant ball of light that lip up the tropical sunshine state and made it beckon to visitors. Whatever it was, it captivated me and has had a firm grip on my heart and imagination over the years.
During my years in Florida, I worked for an international lottery magazine called LottoWorld. I was employed by a newspaper owned by the New York Times in Marco Island. And I worked for Stephen Muss, owner of the Fontainbleau Hotel in Miami Beach on a campaign to legalize casino gambling in Miami Beach.
The gambling campaign was a fun job that introduced me to a lot of interesting people. Muss was an incredible boss who would start his board meetings with a joke: 'Where's the pony?,' he would say, smiling, as he entered the Diplomat Hotel where our offices were located. 'I smell a lot of horse shit so there has to be a pony around here.'
We managed to bring the gambling issue to a vote and nearly won the election, but the Bible Belt voters, aided by DisneyWorld, narrowly beat us.
South Florida has a rich history of gambling that dates back to the late 1880s when Henry M. Flager, who founded Standard Oil with his partner John D. Rockefellter, began building hotels there.
Flagler was the son of a Presbyterian minister who dropped out of school at age 14. He worked for several family business ventures before he met Rockefeller. They became friends and business partners. Years later Rockefeller said in an interview that Standard Oil was Flagler's idea and he gave him credit for the company's worldwide success.
Flagler moved to Jacksonville, FL. with his first wife, Mary because of his health. He visited St. Augustine in 1888, liked the place, and built the Ponce de Leon Hotel there. Within months of the hotel's grand opening, Flagler was busy constructing the Bacchus Club and Casino, an illegal operation near the beach that offered patrons dinner, roulette, dice and a bookmaking operation.
Because of his church background, Henry also built a place of worship, a habit that would follow him all his life. He believed in God but saw nothing wrong with gambling. Flagler built many hotels across Florida and included a house of chance or casino and a house of worship with each.
In the early 1900s, South Florida became well known for illegal horse racing and Bolita, an illegal numbers game that originated in Cuba. Al Capone and Meyer Lansky set up illegal operations in South Florida and many ambitious politicians took advantage of their deep pockets.
They would take campaign contributions from the gambling operators, pretend to be tough on gambling, and allow the operations to flourish. Gambling spread from Key West to Tampa which gained the nickname 'Little Chicago' because of the number of mob-connected murders there.
Horse racing was finally legalized in Florida in 1931. The law passed by a single vote. Gov. Doyle Carlton vetoed it but his veto was overruled by the State Legislature.
In 1935, the Florida Legislators legalized casino gambling. Meanwhile the Seminole Indian Reservation was promoting Bingo, tax-free cigarettes and gambling casinos of their own, a move that the State Legslature resisted.
The Sunshine State had a law that limited Bingo winnings to $100. The Seminole Nation ignored the law and set up their own Bingo games, offering jackpots as high as $60,000.
Today Florida has come into the 21st century. It offers the public three horse tracks, 22 poker rooms, eight tribal gambling casinos, gambling cruise ships, lottery outlets in nearly every convenience store, and greyhound dog racing.
One of the many gambling establishments was Sloppy Joe's, owned by Joe Russell in Key West. Ernest Hemingway was a regular customer at Sloppy Joe's which was renamed the Silver Slipper. Hemingway liked the rum drinks as well as the gambling and frequented the place for many years.
Flagler died at the age of 83 from complications after he fell down a marble stairway. The builder of oil refineries, hotels and railroads is well remembered in the Sunshine State because of roads, highways and buildings that were named in his honor.