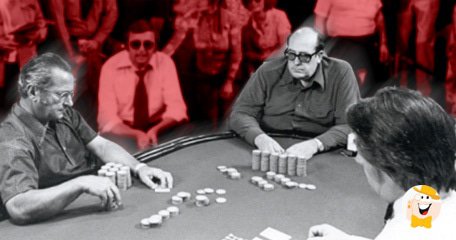 While this is probably the wish of every gambler I have ever known, including myself, I borrowed the headline from the title of a book written back in the 1950s by Harold Smith Jr., whose father Pappy Smith founded Harold's Club in Reno, NV.
All the old-time gamblers remember Harold's Club and the signs Pappy Smith posted all over the world. Signs that read HAROLD'S CLUB OR BUST...ONLY 10,978 MILES TO HAROLD'S CLUB...and WHERE IN THE HELL IS HAROLD'S CLUB?
Harold Smith Jr. picked the right title for his book. I have received several letters from members of this gambling website that basically ask me to help them become winners.
People love to gamble. They enjoy the excitement they feel being in a casino. And they hate to lose.
Now I have received emails from slot machine players, dice players, horse players, poker players and other gamblers who are caught up in the clutches of losing and don't know what to do about it.
I suppose my answer should be to advise them to join Gambler's Anonymous. After all, every gambling casino is required by law to offer information to their customers on how to stop their gambling if gambling is a problem in their lives. And frankly, some players are not psychologically attuned to gambling and should give up the pasttime.
But with that said, there are many gamblers who are like drinkers. If they can control their gambling or their drinking, they can actually enjoy themselves and have a good time without ruining their family or bankrupting themselves.
I have personally been on losing streaks and have informed the members of this website when I found myself in that position. Several of my regular readers have responded to my columns with prayers and good advice, which I greatly receive.
Let's break down gambling into two categories -- skill and pure chance.
Games of skill include poker and blackjack. That is because you can control the outcome of a poker game by the way you bet and raise the pot. By adopting a good strategy that involves counting cards, you can control the outcome of a blackjack game despite the chutes that contain six or eight decks.
To a lesser extent by perfecting and using a controlled roll, you can control your dice game and teach yourself to throw fewer sevens. This is a slippery slope to travel, but it can be done by some.
As for slot players, all I can say is good luck. Casinos will rig some slot machines to pay off far more often than the majority of the machines. The trick is to find them.
I had a friend named Dick Alexander who claimed he could win at roulette. His method was to observe a table and see where the majority of bets were placed. If most of the money went to odd numbers, he chose even. If most of the money was on red, he went to black. He claimed it worked and while I have not tested his system, he swore by it and I have to take his word that it works. At least some of the time.
Horses are tough to beat because of the rake the House takes out of each bet. Some very intelligent people like Milton Berle, Tiger Woods, John Huston and John Wayne lost fortunes betting on losing horses. But there are other horse players like Art Rooney, who owned the Pittsburgh Steelers, who won a lot of money by making the right bets. It's all a matter of choice.
Any time you enter a casino, the odds are against you. That is the way casinos have operated since time began. It is up to you, the gambler, to do something to change those odds in your favor. All I can add to this is good luck. Let the games begin.