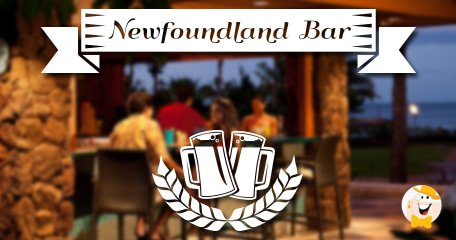 Lynette Pemberton lived in a house near the ocean on St. Kitts, one of the Leeward islands in the eastern Caribbean.
She shared the house with her mother, three brothers and two sisters. I met her on a darkly beautiful tropical night in front of the Newfoundland Bar about four blocks from her home.
I was working as editor of a weekly newspaper that served the islands of St. Kitts and Nevis, a 30-minute ferryboat ride away. My publisher Kenneth Williams liked my work and gave me a company car to get around the Caribbean paradise.
Before handing me the keys to the Honda, he told me to be careful and learn to drive on the left hand side of the road since St. Kitts and Nevis once belonged to Great Britain before declaring their independence. I promised I would obey the traffic laws.
He had also told me about the Newfoundland Bar and Keys Village, located about six miles from downtown Basseterre, the capital of St. Kitts. He said the villagers were friendly to outsiders and that the girls were very attractive. He winked.
That night after work, I drove to Keys Village. Ten or 15 people were gathered outside the Newfoundland Bar, which was just a one-room building on the edge of a white-sand beach. A boom box spouted reggae music when I arrived and parked across the street. Some of the islanders, drinks in hand, were dancing to the music.
I exited the car, walked across the street, bought a Carib Beer for the equivalent of 35 cents U.S. and sat on the curb of the road listening to the music.
I was wearing my black Stetson and a colorlful serape I had purchased in Gallup, N.M. Since the villagers wore equally colorful outfits, especially during carnival, I didn't feel out of place.
A low feminine voice behind me said, 'Hi, cowboy.'
I turned. The speaker was an attractive island girl with long braided hair, bare-legged. She had a beer in one hand, a cigarette in the other, and she was smiling. That was how I met Lynette.
She sat on the curb next to me and asked me a multitude of questions about America. She knew who I was, having seen my photo in my newspaper along with the story of the American editor who had joined The Observer staff as its editor.
After we talked for a while, she invited me to walk with her to her house and meet her family. Her mother was just serving dinner as I arrived and invited me to join them. The food -- plantains, rice, black beans and roast pork -- was delicious.
I began seeing Lynette regularly. She was a Rastifarian who made a living braiding the hair of tourists she met on the beach. She also 'grew' hair, using aloe from the saguaro cactus plants that grew around the island in its rain forests. The aloe mulch actually worked. She used it on my hair and I noticed a distinct difference in its color and thickness after only a couple of weeks.
One night I asked Lynette if she would care to accompany me to the Marriott Hotel's gambling casino at Jack Tar Village. Her eyes shone as she said, 'Yes!'
It was a Friday night and the casino was full of tourists who had just arrived on a giant cruiser. I gave Lynette $20 and told her I was going to teach her to play poker on a video poker machine.
She listened to my instructions carefully. Then she inserted the bill into the machine and began playing. First I taught her the basic rules of poker, then we switched games to 'Deuces Wild'. She wrote down my instructions and after a while said, 'I think I understand. Let me play on my own. It's okay. You go and do what you want to do. I will be fine.'
That night, Lynette won over $80 playing video poker. That may not sound like much, but in the Caribbean on an island where the unemployment rate tops 50 percent, that is a good sum of money.
When midnight rolled around and I told Lynette it was time to leave, she begged me to stay a while longer. She was enjoying herself so much I couldn't say no, and so we stayed.
Lynette and I dated for the rest of my stay on St. Kitts. When my work permit expired and I had to leave the island, she was still playing video poker at Jack Tar Village and still winning.
She, her mother, and her younger sister Natasha accompanied me to the airport for my flight to San Juan, Puerto, and then to Miami. There were hugs and some tears as well as smiles.
'I will never forget you, Geno,' she said. She smiled and kissed me. 'Especially for teaching me how to win at the wonderful game of poker.'
When the American Eagle jet rose into the sky, I could still see Lynette, Natasha and their mother waving their goodbyes.