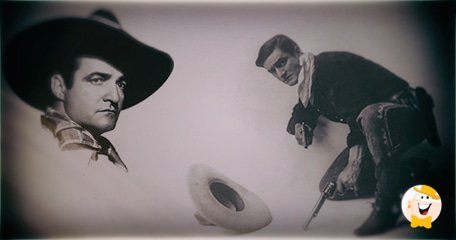 Here is a quick question for people who think they are experts on western trivia: who was the real king of the cowboys?
If you answered Roy Rogers, good answer -- but you're wrong.
The real cowboy king was Thomas Edwin Mix, a native of Western Pennsylvania who grew up on a farm near DuBois, PA.
Movie fans knew him as Tom Mix, a straight-shooting, hard-riding cowboy who always bested villains in 291 films, all of them except nine silent.
Mix was the son of a stable master who worked for the wealthy owner of a lumber company. He became an expert rider and learned to shoot on the farm.
His ambition was not to become an actor, by the way. It was to become a circus performer. He had immense success in both professions.
I became interested in Mix after a recent car trip through Arizona. My road voyage took me to Oracle Junction, a dip in the road just off State Road 79 near Florence, AZ. where I had once worked as a newspaper editor.
A stone memorial marks the spot where Mix lost his life in a freak auto accident I will tell you about later. I began researching the life of this cowboy star and came up with some fascinating information.
Mix earned over $6 million as a cowboy actor and circus performer from the early 1900s until Oct. 12, 1940, when he died. By today's standards, that salary would be well over $100 million.
He lived a high lifestyle. He loved fast cars, gambling, beautiful women and was married five times.
Before becoming a motion picture star, he worked as a cowboy on a 100,000-acre ranch. He served as a deputy marshal in Dewey, OK. in what was then known as the Oklahoma Territory.
As a cowboy, he slept beneath the stars, using his saddle as a pillow, covered by a horse blanket. Later when he became rich and famous, he would admit to friends over a drink that there were times he preferred that life to being...well, rich and famous.
He loved traveling to Mexico and once met Pancho Villa, the Mexican outlaw who invaded Columbus, N.M. with an Army and who was pursued into Mexico by General Black Jack Pershing and a young Army Captain named George Patton.
Mix gave a young actor named Marion Morrison his first job moving props on a movie stage. Morrison later changed his name to John Wayne. The two of them never got along. When an interviewer once asked Mix his opinion of Wayne, his response was, 'The only Christian words I can use is that he was a no-talent upstart.'
After buying a circus, he took it on the road and traveled to Germany to perform. Adolph Hitler was a big fan of Mix and called him on the phone. The year was 1939, just before World War 2 broke out. Mix ended the conversation by telling Hitler he would like to visit his fans in Germany again some day -- but only over Hitler's dead body.
Mix moved his family to Prescott, AZ., a great mile-high town that I have visited many times. He bought a ranch there which he called the Bar Circle A Ranch. He spent a lot of time in Prescott when he wasn't making movies and competed in the annual Prescott Rodeo by riding bulls. Mix actually won the bull riding competition several times and made a lot of friends in Prescott., where the world's oldest rodeo is held.
Famed Western lawman Wyatt Earp became an actor after retiring as a sheriff. He became friends with Mix and when Earp died, Mix served as a pallbearer at his funeral. The cowboy star reportedly wept as he helped carry the coffin.
On Oct. 12, 1940, after a friendly visit with his friend Pima County Sheriff Ed Echols in Tucson, Mix was returning to his ranch in Prescott when he suddenly came upon a construction barrier where the road had washed out.
He had stopped to call his agent at a gambling roadhouse at Oracle Junction and had won several hundred silver dollars that he had placed into an aluminum suitcase. Mix had secured the suitcase behind him in the car. When he hit the construction barrier, the car plunged into a gully. The suitcase snapped loose and flew into the back of Mix's head, breaking his neck and killing him instantly.
Today the gully where the car fell is known as Tom Mix Wash and a permanent stone monument marks the spot where the king of the cowboys died.