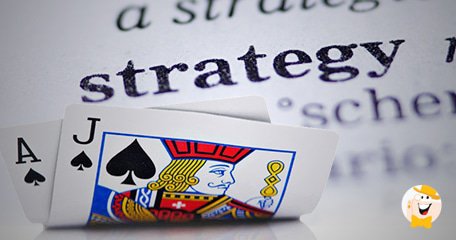 It has been a long time since I played blackjack seriously for money.
I started playing the game in the 1960s after reading a book written by a UCLA math professor named Edward Thorpe who authored 'Beat The Dealer.' The book detailed his card-counting and basic strategy for winning at 21 or blackjack.
It was based on a 52-card deck which nearly all casinos were using at the time the book was published And to put it bluntly, Thorpe's system worked.
On the several occasions I used his system in Las Vegas, I won money. I had some big weekends It takes a special mind to count cards backwards to determine when the deck is rich in 10-value cards and aces. Sometimes I was good at it, sometimes I wasn't, but Thorpe's strategy made the game profitable for me
It didn't take long for the casino management to catch on to Thorpe's methods. After booking some big losses to the newly enllightened players, the casinos took action to take the advantage away from the players.
They began shuffling up earlier and added decks to the game. They went to two decks, then four, then six. Some even placed eight decks in a shoe in order to end the losses.
Thorpe revised his book and changed his strategy to cope with the casinos' changed rules. It helped the players somewhat, but the game had changed.
Today I am considering returning to my old love, blackjack. If I do start playing the game again, here is some of the strategy I will use, based on Thorpe's basic strategy.
Always split aces and eights.
If the dealer has a bust card showing -- threes to sixes -- go down for double on any two reasonable cards. You can double down if your hand totals eight, nine, 10 or 11 -- and have a reasonable expectation of winning the bet.
When the deck is rich in 10s or aces, double or triple the size of your bet. When the deck is poor in high cards, reduce your bet to the minimum.
If a hostile dealer takes over, don't hesitate. Leave the game You want the right vibrations to win at blackjack.
Once you have accumulated a sizable number of chips, smile, pick up your winnings and take a break.
Blackjack is still a game that can be beaten. It isn't as easy as it was in the past, but it can happen.
Edward Thorpe was a pioneer in overcoming the House advantage on blackjack. He deserves the praise of players everywhere, and I take off my hat to him.
There are still a couple of casinos in Las Vegas that deal single-deck blackjack. If you find such a game, play it. Good luck. Let the games begin.