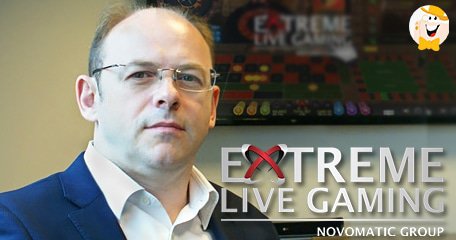 A new chief operating officer (COO) will be joining the Extreme Live Gaming team. Founded in 2013, the Novomatic UK subsidiary has announced Dominic Bourke as the individual filling this position.

The company focuses on taking live casino games to a higher level, honing in particularly on the aspects of competition and entertainment. The brand combines both experience and technology and has launched a number of products designed to deliver just that.

Bourke joins the team with plenty of experience preparing him for his latest position. In fact, his most recent role was as head of casino at Betclic Everest Group. Additionally, he held an identical position at Sportingbet, in addition to a position as operations director for Smart Gaming Group.

Chief executive of Extreme Live Gaming, Darwyn Palenzuela, who worked alongside Bourke at Smart Gaming Group, stated, "We are delighted to bring Dominic on board at what is a very exciting time for Extreme. His experience of the online casino environment speaks for itself, and I'm confident that as our new COO he will help progress the company to the next level and beyond."

Commenting on his recent appointment, Bourke stated, "I am excited to be back working with CEO Darwyn Palenzuela again, and believe that the prodigious progress Extreme continues to make demonstrates that with the right product and the right personnel, new suppliers can continue to drive the online casino industry forward."

He further added, "I look forward to helping them continue their progress."

Bourke will begin fulfilling his latest position with Extreme Live Gaming immediately.