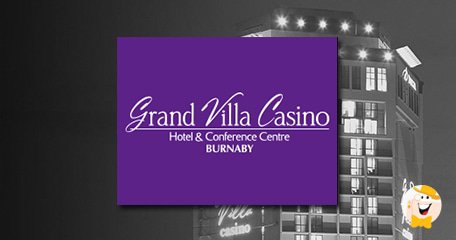 A brand, new casino has opened its doors today, September 7th, in Canada. Gamers can now check out Grand Villa Edmonton, spearheaded by operator, Gateway Casinos and Entertainment Limited.
The $24.5 million gaming facility reaches 60,000 square feet in size, while its offerings consist of 600 slots, and a total of 24 table games. The casino opening serves as a step in the redevelopment process of Alberta City's Ice District, and replaces Baccarat Casino.
According to Tony Santo, Chief Executive Officer for Gateway Casinos And Entertainment Limited, in a statement made to CBC Radio's Edmonton AM program, "We owned Baccarat Casino [but] we don't admit it often because of the way it was. Its presentation really wasn't what we wanted our company to represent. So we were really keen to the fact that we had an opportunity to show Edmonton what we can do with a casino. There is absolutely no comparison between the two."
In addition to its game offerings, the new casino is equipped with a food court, and an assortment of bars across its main and mezzanine floors. Altogether, it boasts four stories. It will serve as a major upgrade from the Baccarat Casino, which offered only a single bar and restaurant.
Santo continued, "The casino is going to be absolutely gorgeous. Grand Villa is our highest brand. It's not just about gambling. It's about being entertained and with [Rogers Place] being just next door, it's the perfect fit for us."
The plan is for the facility to attract more upscale customers. Santo also went as far as to state that the casino will exude an air of "new Las Vegas."
In light of its first day open to the public, former NHL defenseman, Jason Strudwick, who was born in Edmonton, is scheduled to host the casino's grand opening this evening. Visitors can expect food and drink specials, along with live music, giveaways, and more, throughout the night. To kick off the event, the first 200 people who enter the casino, will receive an envelope filled with vouchers, which can amount to $76.
Those who are existing members of the operator's Player Rewards Club will have the chance to win prizes, in addition to weekly cash draws with just a simple swipe of their card.
Santo further added, "I am excited to show Edmonton and all of Alberta our premier destination for entertainment, dining and gaming. Grand Villa Edmonton will truly have something for everyone."