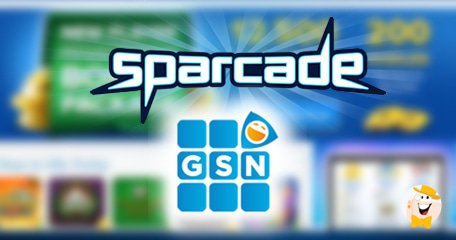 Provider of social casino and skill-based gaming titles, GSN Games, has recently introduced an entirely new, skill-based product: Sparcade. The brand alluded to the launch of this new product back in June, and now the original plan of action has become a reality. Sparcade opens the door to an exciting new opportunity in which those engaging in classic arcade games, can compete for cash prizes.
The product is now officially accessible across all iOS devices and can be easily downloaded through US and Canadian Apple App Stores. Sparcade offers gamers a compilation of classic arcade games, complete with a skill-based twist. Among the popular arcade games available, include Pac-Man, Wheel of Fortune, Solitaire TriPeaks, and Tetris Burst, serving as the very first real-money version of the game. Joju Games, Hasbro, Blue Planet Software, and Bandai Namco Entertainment also have titles featured on the app. For a minimum deposit of $1, players can also compete in real-money tournaments.
According to senior vice president of GSN Games, and general manager of Sparcade, Greg Canessa, "Casual games have become a permanent fixture in our everyday lives, the energy and enthusiasm around eSports has never been higher, and multiplayer, competitive gaming on mobile is beginning to take shape."
Canessa added, "We know players will enjoy playing competitively for free or for real money in some of the biggest and most popular game franchises of all time, and we can't wait for them to experience the rich social layer, community features and additional games that we have in the works. With the launch of Sparcade, we're excited to give players a chance to compete and build their skills in the first wave of games while we add even more iconic franchises and new features in the coming months."
Source:
"GSN Games launches Sparcade skill games platform" gamingintelligence.com. October 10, 2016.