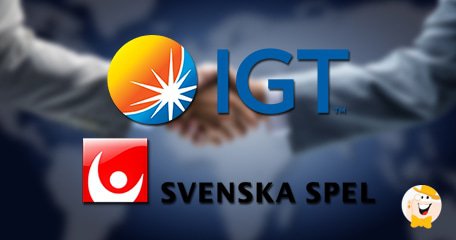 Global leader in gaming, International Game Technology (IGT), has recently extended its contract with Svenska Spel, the Swedish-based company, which consists of well-known brands such as, Triss, Lotto, and Stryktipset. While the extension prolongs an agreement made in 2013, the two companies have actually been collaborating since 2006.
The extension tacks on another four years to its initial agreement back in 2013, and will allow IGT to improve its collection of interactive multichannel poker products, across desktop and mobile devices, which are powered by IGT's latest poker solution, and assisted by the IGT Connect™ platform.
Among the improvements will include new tournament variations, additional game formats, and a more easy-to-use interface. Furthermore, it will make use of its Poker Challenge tournament format, and Character-Based Cash Tables.
CEO of Svenska Spek, Lennart Käll, commented "For a decade now, Svenska Spel has successfully worked with IGT to offer the Swedish public a fun and safe interactive poker product. Choosing partners with innovative, marketing-leading products is essential to responsibly meeting our customers' needs."
Senior Vice President and Chief Operating Officer at IGT International, Declan Harkin, added, "By leveraging industry best practices and our experience as a successful B2C operator in the Italian interactive market, IGT's enhanced multichannel suite of interactive poker products will help Svenska Spel to reach a broader player base. IGT's best-in-class mobile and tablet user interface ensures that the customer can provide its players with a safe, responsible, and entertaining experience anytime, anywhere."
Source:
"IGT Announces Four-Year Extension with Svenska Spel for Multichannel Poker Enhancements" prnewswire.com. September 22, 2016.