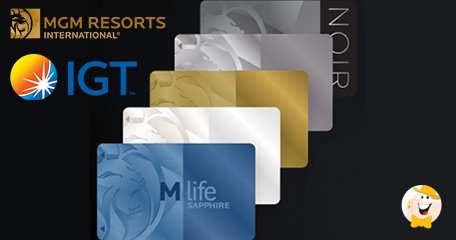 MGM Resorts has partnered up with International Game Technology (IGT), and via the recent agreement, MGM has been given the green light to install a system, called Cardless Connect, in which loyalty card transactions can be completed by mobile device.
The system can be easily embedded into a casino mobile app, allowing customers to access it directly from their smart phones. This provides an alternative method to completing loyalty transactions, as opposed to the use of a physical card. More specifically, customers will no longer have to insert their M life loyalty card into a reader. Instead, they can simply touch their mobile device to the gaming machine they wish to play. This method can be used for cashless gaming, as well as cash transfers to the machine from a digital wallet.
"IGT and MGM Resorts are at the forefront of casino innovation with the implementation of Cardless Connect technology," commented IGT vice president of casino systems, Sina Miri.
Miri went on to say, "By offering players the simplicity of tapping a phone on a slot machine to begin play or transfer funds, Cardless Connect technology elevates casino applications to a new level of ecommerce potential, convenience and functionality that is consistent with mobile applications from some of today's strongest consumer brands."
Cardless Connect will begin an initial rollout in the final quarter of 2016, at the MGM Grand Detroit facility.
Lili Tomovich, MGM Resorts CEO, "IGT Cardless Connect technology provides a breakthrough in our ability to connect with our guests. By enabling our carded players to use a smart phone to connect to a game, we're enhancing entertainment and convenience while ensuring that players don't have to carry or use a loyalty card to benefit from all that M life has to offer. We look forward to the test rollout of Cardless Connect technology at MGM Grand Detroit this year."
Source:
"IGT to introduce mobile loyalty card capabilities to MGM Resorts" gamingintelligence.com. October 4, 2016.