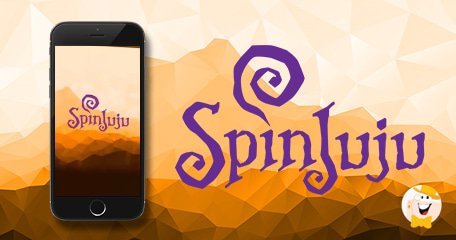 We sit down with Asko and ask him about the exciting launch of their mobile focused brand. At the time of this interview the casino has not yet launched, we thought we would pick his brain about the brand and what it's all about so you LCB'ers can get a taste of what to expect when it does eventually launch. Enjoy!
Tell us about the brand concept and what sort of "magic twist" players can expect.
SpinJuju is designed and built for mobile devices. The magic twist refers to ease of use, how fast it is and how hassle-free it is. The twist is that there is no twist. On the other hand SpinJuju aims to offer positive unexpected surprises for players. This comes in many forms such as random rewards while you are browsing game icons, mystery rewards to find here and there.
Fundamentally, we wanted to create a mobile casino where fans of mobile slots can escape their ordinary life into the dream world to feel excitement, thrills, relaxation and have fun. And hopefully win some money on top of it.
SpinJuju is like a rabbit hole in Alice in Wonderland - a portal to another dimension. Anywhere anytime.
What was involved in researching the desires of mobile gamblers?
SpinJuju founders have years of experience in the casino and gambling industry. SpinJuju is almost like a diamond where we have put all our knowledge and experience we have gained over the years.
I guess one interesting find from our research is that yes – winning money is always a motivation to gamble – but there are deeper more profound player need which are rarely addressed in our industry. Primarily players want to be entertained. They want to get into the zone or flow where they escape reality for a short moment. We call it a 'brain-break'.
And when you have SpinJuju in your pocket you can take a leap to another dimension whenever wherever. In a crowded bus, waiting for your friend in a coffee shop, enlighten your evening when the telly has nothing to offer. To kill time, like you do with Candy Crush or Clash of Clan type of casual mobile games.
How did you narrow down your software selection to NetEnt, Play'n GO and Thunderkick?
In a nutshell we have two criteria when we are choosing providers and games.
The game itself must possess a natural appeal to players. Either it is a blockbuster already or we believe it has potential to become one.
Secondly, we focus on mobile usability and user experience, hence games must be easy to use on a small screen. For example large control buttons, clear graphics and seamless scalability for both orientations (landscape and portrait view) because at the end of the day it is customer who decides how she holds her device in her hand, not really our job to dictate.
We have multiple additional providers available with a flick of the switch but for the beta testing we chose these three providers whose games tick all the right boxes. Naturally later on we'll adapt selection according to local appeal. UK players appreciate a slightly different type of games compared to Swedish players for instance
We understand that the beta testing phase involved pre-registrations from Finland, what aspects of the app seemed to generate the most buzz?
We are very satisfied with the beta testing so far. Overall feedback about easy navigation is very encouraging. It is as easy and quick as magic to use as we promised. Simultaneously we have learnt a great deal of things which we have discovered we need to develop and improve.. The buzz ...is that we let limited number of players in so far. Every day we receive a lot of queries from players asking when can I get an access. I think it is encouraging sign.
Players from various countries are accepted so where will the customer service be located and is there a difference between providing support for a desktop casino versus a real money gambling app?
We are Malta-based and our customer support is in Malta. In principle there is not an awful lot of difference except that technical queries from mobile users are completely different compared to "standard" desktop queries. In the end of day, our professional support staff are a bunch of magicians who turn ordinary to extraordinary.
Speaking of desktop, what factors contributed to the decision to make SpinJuju 100% mobile?
Mobile gaming is the future. Online entertainment consumption and usage is moving more and more toward mobile.
Everyone touts "mobile-first" but we realized that not one online casino can walk the talk. Our industry has fallen off the mobile development wagon and most of mobile casino solutions are adaptations from desktop and thus mobile usability is not up to par. Mobile customers are frustrated with the broken mobile user experience and we think they deserve better. This has led us to develop The World's First True Mobile Casino
Explain the term 'gamification' to the average player in reference to rewards and what this involves.
In SpinJuju players progress and level up. They claim instant rewards from level ups. We will have random rewards hidden in the app which players can stumble upon and redeem.
By 'levelling up' players also unlock new worlds with additional games to play. Gamification is to spice up player experience. To offer something extra to delight them.
Remaining competitive is no easy task, how do you plan to maintain player interest and engagement?
We know that SpinJuju is won't be everyone's cup of tea. It will divide opinions no doubt about it. But we know that customers who prefer to play in mobile will surely find SpinJuju an easy and rewarding destination, simply because it is hassle-free to use. When a customer wants to have a brain break from the daily humdrum, he/she wants it to happen immediately.
We have a lot of features coming up aiming to make SpinJuju THE Mobile casino. One of them is a credit card scanning. Instead of tapping in your card details, you scan your card number and your name on your first deposit and bang – it takes less than 10 seconds to make your first deposit. But naturally I do not want to list all of these awesome "first-in-industry" features so let's wait we get to roll it out in the near future and you can them yourself.