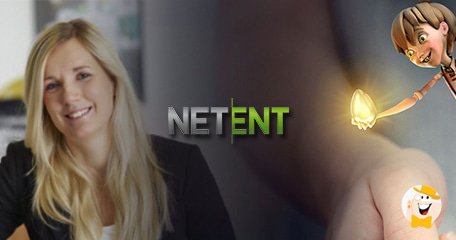 Premium supplier of digitally distributed gaming systems, Net Entertainment, has just appointed a new chief financial officer, who will join the company's corporate team. Fulfilling this role, and replacing Maria Hedengren, is Therese Hillman. Hedengren recently announced, in June, her decision to depart from the brand. While she was originally supposed to take her leave in June, she agreed to continue on in her position until someone was hired to replace her.
Joining NetEnt with a wealth of experience, Hillman most recent role was as chief executive of the sports and health goods business, Gymgrossisten. She spent a total of five years with the company, which serves as a branch of Swedish ecommerce brand, Qliro Group.
In addition to her five years with Gymgrossisten, Hillman has also spent time working for the capital markets division of Swedish bank, Handelsbanken, dealing with finance, in addition to focused corporate finance, and equity research. Prior to this, she also spent time at Goldman Sachs, serving as an analyst. Hillman also serves on the audit committee for Unibet Group.
CEO of NetEnt, Per Eriksson, commented "I'm very pleased to welcome Therese Hillman to NetEnt. Her experience as CFO and CEO in a digital growth company will make her a strong contribution to the senior management team at NetEnt."
Hendengren is scheduled to officially step down from her position on January 9, 2017, during which time Hillman will assume the CFO position.
Source:
"NetEnt appoints Unibet director as new finance chief" gamingintelligence.com. October 4, 2016.