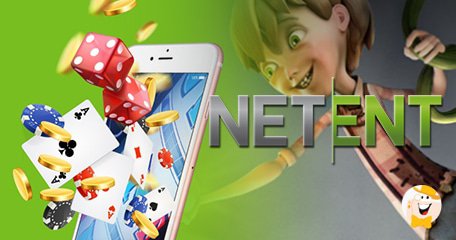 Premium supplier of digitally distributed gaming systems, Net Entertainment, has recently announced that it has officially gone live with its latest mobile live casino platform. This allows the company's operators to provide live casino games to its players both online and while on the move. NetEnt delivers a platform which has been formatted for Android and Apple devices.
More specifically, the platform, which was developed with the aid of players, themselves, utilizes Chroma Key technology and aims to mirror the land-based casino experience. Additionally, it can conveniently be 3D-branded to accommodate all operator needs. It comes equipped with top-quality streaming, and other features such as unique portrait mode, as well as the option to place bets during spins.
According to NetEnt CEO, Per Eriksson, "We're proud to unveil NetEnt Live Mobile, our latest innovative product which will change the way that operators and their players use live casino."
Eriksson further added, "Harnessing the best in streaming, audio and video technology, NetEnt has created a product that brings players as close as possible to the real casino environment. And by involving players throughout the entire development process, we've ensured a user-friendly interface that enables the ultimate entertainment experience."
This latest mobile casino platform is expected to be a major success, and, in fact, mobile made up 37% of the company's total revenue during the second quarter of the year.
NetEnt was founded in 1996, and is considered a pioneer in the online gaming industry, particularly in driving the market with its impressive suite of games.