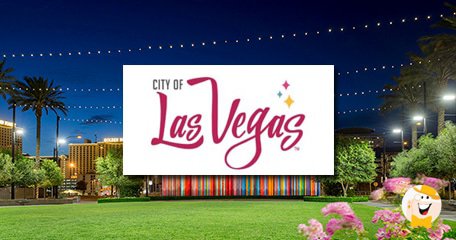 One of the most recognized signs in the world is the Las Vegas logo. It represents different things to different people whether it's the lights and excitement of the casinos, star studded performances or the titillating nightlife that has become Sin City. Could you ever imagine changing the famous logo? Well, the city has done just that. For the first time since 1979, a new chapter in the history book begins as a brand new design debuted at the Las Vegas City Council meeting on Wednesday, October 5, 2016.
David Riggleman, Communications Director for the city of Las Vegas, said, "Creating a look that reflects the glamour, history and excitement of our city is important to our growth as a community. As we build participation in our parks & rec classes, cultural performances and encourage economic development we want citizens to know, that Las Vegas is unique and very special. However we did not take this change lightly, which is why we asked our citizens for their feedback prior to this launch. We were thrilled at how much they have embraced the log and new vibrancy and excitement in their city government."
The new look, created by Victoria Hart, president and creative director of Pink Kitty Creative, was chosen following months of reviewing over 20 potential submissions. It will replace the original appearing on everything from city vehicles to marketing materials.
"We took the responsibility seriously of designing a visual identity for Las Vegas, a powerhouse brand that means so much to a culturally diverse population," Hart said. "We are thrilled our design was chosen, and we are excited to see it come to life through many applications."
Grab your branded t-shirts, coffee mugs and fridge magnets while you still can because soon the original logo will be just a treasured memory.
Love or hate it? Tell us what you think.
Source:
'City of Las Vegas unveils new logo and brand', www.lasvegasnevada.gov, October 5, 2016