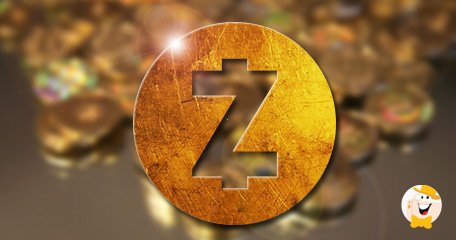 Just as you've started to get the hang of using Bitcoin another one of these virtual currencies has popped up. Thanks to Poramin Insom and Gary Le, as of September 28, 2016 we'll have 'ZCoin', which is based on a "blockchain amplifies anonymity by using Zero-Knowledge cryptographic proofs."
So what's the big deal? A lot of players gravitate to Bitcoin because you can remain anonymous to a certain degree but ZCoin is said to take privacy to a whole new level. It'll basically take sender and recipient details and jumble them up making it a spaghetti bowl of obscure information to optimize the anonymous factor that a lot of you prefer.
According to the creators, mining will be easier with ZCoin. In fact, anyone will be able to mine and access wallets on the ZCoin Network.
Le spoke to Bitcoin.com regarding the release of his cryptocurrency and how "the Zerocoin Protocol is different from all previous approaches, offering a level of privacy not found in any other cryptocurrency".
Le said, "There has been a lot of anticipation in the Bitcoin community for a Zero-Knowledge cryptocurrency, since the invention of the Zerocoin Protocol in 2013. We are glad to finally bring this exciting innovation into the real world."
"An often used example demonstrating the power of Zero-Knowledge proofs is Yao's millionaire problem. The problem discusses two millionaires, Alice and Bob, who are interested in knowing which of them is richer without revealing their actual wealth. With Zero-Knowledge proofs, one can in fact create a protocol that solves this problem."
There's a lot of technical jargon in the original press release but check it out for more information. Tell us what you think about a new virtual currency. Will you try it? Your identity is protected but is your balance? What if values drop drastically? What if there's a hack like we saw with Bitcoin – are you willing to absorb part of the loss?
Source:
Jamie Redman, 'ZCoin Launching Soon: Promises Full, Untraceable Anonymity', Bitcoin.com, September 18, 2016.