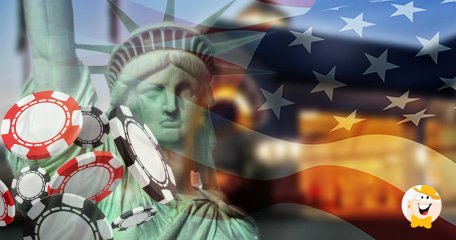 Having awarded three resort casino licenses just last year, the New York State Gaming Commission has granted a fourth casino license to the upstate gaming facility, Tioga Downs. Reported to be a $122.6m investment, Tioga Downs was chosen to receive a license, based on a competitive bid process.
Last year's recipients included, Thompson's, Montreign Resort Casino, Rivers Casino & Resort at Mohawk Harbor in Schenectady, and Tyre's, Lago Resort & Casino.
Tioga Downs Casino, Racing and Entertainment is located in Tioga County, in the town of Nichols. While it is not open to the public just yet, it will consist of a 32,590 square-foot gaming space, equipped with 1,000 slots, and 50 table games. It will also provide accommodations for its guests, featuring a total of 161 hotel rooms. Additional amenities will include assorted restaurants, lounges, an outdoor concert space, country club, and a spa.
According to the NY State Gaming Commission's executive director, Robert Williams, "Tioga Downs' expansion will foster hundreds of new jobs and spur much-needed economic development in the Southern Tier, plus generate millions of dollars for public schools and local governments – with all private money and zero taxpayer dollars."
Tioga Downs, along with the three casinos which received licensure last year, are representative of over $1.4bn in private money. Additionally, the casinos are expected to employ 4,700 individuals.
An estimated $32m in tax revenue is expected to be generated by the most recently licensed casino. It will be returned to localities in the form of school aid across the state, as well as divided throughout the surrounding counties.