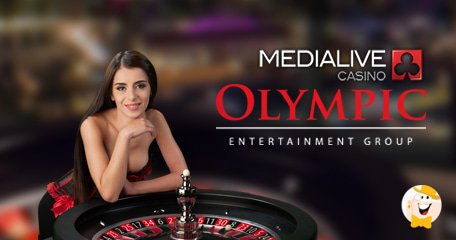 Just days after announcing its partnership with Evolution Gaming, Olympic Entertainment Group (OEG) has just entered into a deal with live casino provider, Medialivecasino, in an effort to improve its live casino content. Now, in addition to its latest crop of Evolution's live dealer games available via live stream, and possibly OEG land-based casinos in the future, the company is broadening its offerings once again.
Per the agreement, the Malta-licensed company will allow OEG to stream its roulette tables online, making it so that land-based and online customers can bet on the same table simultaneously. In fact, the technology is already available at OEG's latest Olympic Park Casino, located at the Hilton Tallinn Park in Estonia.
OEG released a statement regarding its decision to partner with Medialive, chalking it up to its "proven experience in live tables supply and ability to show flexibility accommodating specific needs of the operator."
OEG's managing director of online operations and sports betting, Veiko Krünberg added, "We were impressed by the new user interface developed for us. The setup with Medialivecasino will complete our portfolio for Live Dealer services for now and enable us to take another step in delivering on our multi-channel strategy."
Head of sales and marketing for Medialivecasino, Angelo de Gabbi, commented, "This is the third land-based casino in Europe which is using our technology. The fact that we have been chosen also by Olympic Entertainment Group confirms how Medialivecasino's offer is a turnkey solution for all physical casinos which want to expand their online presence."
Source:
Matteo. "Medialivecasino and Olympic Entertainment Group Pen Agreement for Land-Based Casino" Medialivecasino. September 15, 2016.